One of Zenith Bank's customers received a two-page letter from the bank after she witnessed more than N4 million disappear from her account in just 20 minutes.
The tier-one bank offered to assist her in recovering a small portion if she were to secure a court ruling but claimed that there was little they could do.
On Tuesday, January 13, 2023, the lost money became widely known after a video of the victim sobbing in the banking hall went viral.
Zenith bank provides details of her transaction
The Zenith bank customer explain that the bank official informed her that the 4 million transactions were sent to two accounts.
N3.71 million was sent to one Isah on Monday, 9, January 2022 at 8.28 pm, the same account received another N222,900 three minutes later.
While another Abdulraham Sani received N102,000 15 minutes late at 8.48 pm.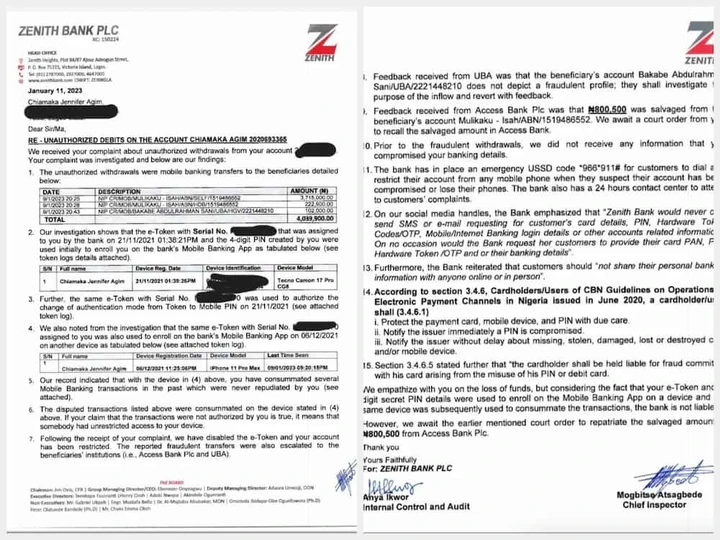 Related Video