The romance between DJ Cuppy and Ryan Taylor, a British boxer who is also her fiance, is still a topic of conversation in the media.
This time, Fiona, Taylor's ex-girlfriend, was overheard saying something that sounded like she was implying disapproval.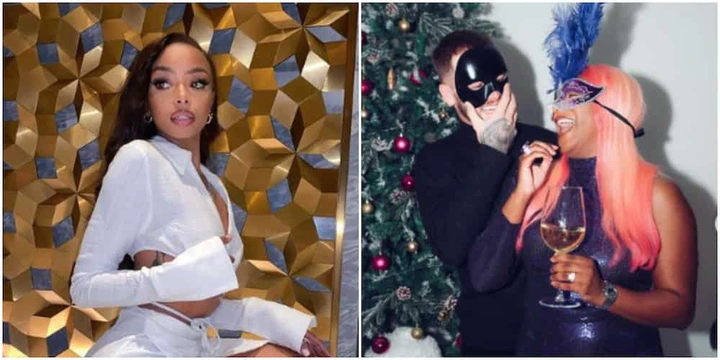 An introduction Anyone who wants her ex-lover can keep him, according to Fiona, as he is a big fat liar and a cheater.
Social media users react
mrpresidennnt said:
"As e dey pain am e dey sweet us as e dey sweet us Omo e dey pain am."
mojadesola said:
"Yes.. every cheater won't a cheater for life.. he might be cheating on you but decided to stay faithful with our dear sister… so aunty rest."
princessporsh1 said:
"Nothing concern u this gal leave them first let's see if it's the truth he might be a liar to u or a cheat but go another person he can be different e just dey pain u rest Abeg elenu bi eja shawa."
atsweitennis said:
"Sometimes what didn't work for you May work for others ‍♀️ madam pls move on with speed."
mooflagos__ said:
"This girl wants to set herself up for dragging. Nigerians no get joy o. We will drag you like generator. Please leave our cupcake alone. Girl is having the time of her life and I'm here for it!"
Related Video