The Veteran Yoruba actor Fadeyi Oloro who's recuperating after a brief illness and whose real name is Ojo Arowosafe has revealed the reason why he would love to go back to school to complete his education despite having built a successful career.
The actor, while speaking in a chat with The Nation, said he dropped out at Primary Three but noted that he can easily pick out people's mistakes when speaking to him in English.
"People do not know that I dropped out at Primary Three, but I have been able to brush up myself and for this, I can easily pick out mistakes when people are communicating with me."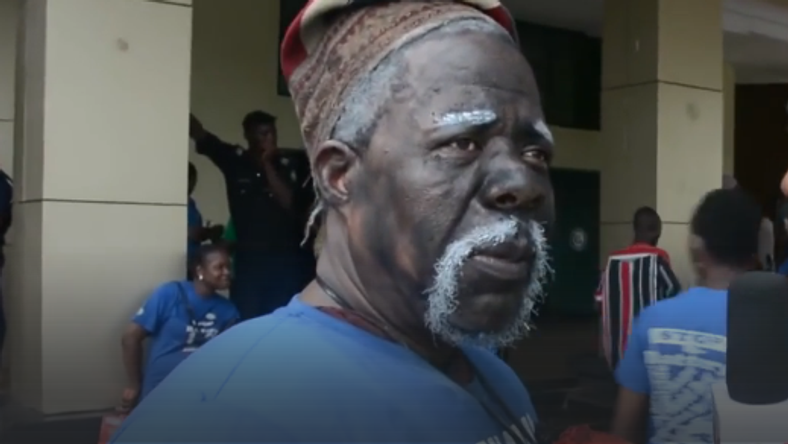 "I have a lot to do in the industry and I am not yet there. This is why I intend to go back to school and have my certificate in a course that will be beneficial to me when I fully come back."
"And when I am back, I will be producing my own movies. And with this I can easily promote my work myself in a way that is different from what I have been doing in the past. I still have a long way to go in this industry; I am yet to give my best." The actor became popular in Jimoh Aliu's production, 'Yanpon Yanrin.'
Recall, the veteran actor battled an undisclosed ailment and was stuck in a general hospital for some weeks. The state of his health as at then allegedly deteriorated earlier in the year after which he was admitted to the hospital. The tale of his bedridden state was first brought to the attention of the public by a younger colleague,Ibrahim Chatta.
Chatta who appealed to fans to support the ailing actor financially. Chatta went on to appeal to his colleagues to also donate generously to the treatment of the actor. In 2012, Daily Post reported that Fadeyi was run down by a moving vehicle in Osun state during a political rally he attended.
Fadeyi Oloro became popular in Jimoh Aliu's TV production, 'Yanpon Yanrin,' which features Jimoh Aliu, Orisabunmi.  Recently, Baba Suwe was down with chronic diabetes and resorted to the public for help. The actor has since received medical attention after the involvement of his colleagues, several Nigerians that included the Vice President of Nigeria, Yemi Osinbajo and Minister for Health,Isaac Adewole.
Source: dailyadvent