Nollywood actress Ireti Doyle recently discussed why she still uses her ex-last husband's name despite their divorce.
Ireti Doyle has been her name for for 30 years, and she indicated that she wants to maintain it because it is a part of who she is.
Please tell me why you're still using the name Doyle, a fan had enquired.
Ireti responded, "Ireti Doyle is a name that has been almost thirty years in the making." That's mine.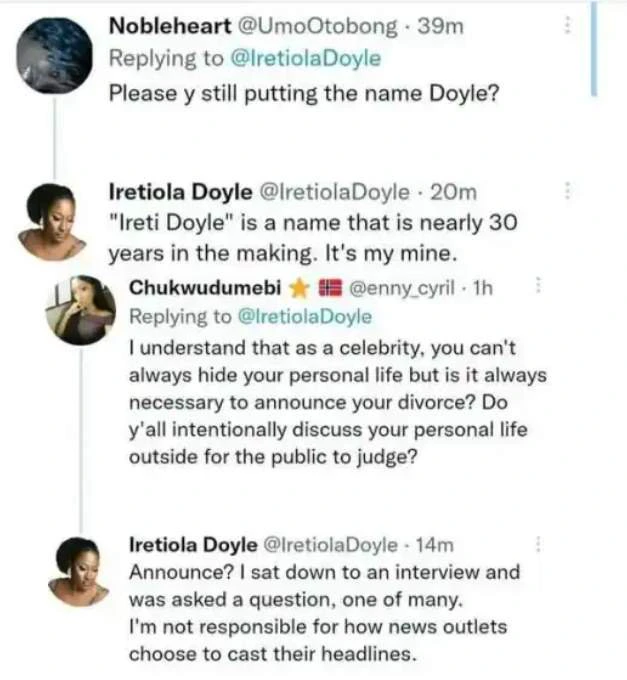 Her revelation comes after she had confirmed her divorce from her long-time spouse, Patrick Doyle
Related Video