Who Wants To Be A Millionaire has aired on major network stations across the nation for over 13 years and it has become a family game show. It came as a rude shock when news went round that its major sponsor, telecoms giant, MTN, pulled out of the show.
A revamped version of 'Who Wants to be a Millionaire' was scheduled to return on TV in September 2017.
In June 2017, the then host of the show, Frank Edoho resigned after MTN Nigeria withdrew their sponsorship.
The announcement elicited social media reactions from many of the viewers, who weighed in with a mixture of sadness and gratitude for over a decade of entertainment. For 13 years, the entertaining game show was their source of entertainment and knowledge.
After a two-month break, Ultima Studios, the producers of the show, announced that the TV game show will return on September 3, 2017, with new sponsors on board.
It was also revealed that Edoho, who had hosted the show since it made its debut in 2004, had quit.
To create ample time to set up a better show and choose a new host, it was also announced that highlights from past editions of the show would be aired for five weeks.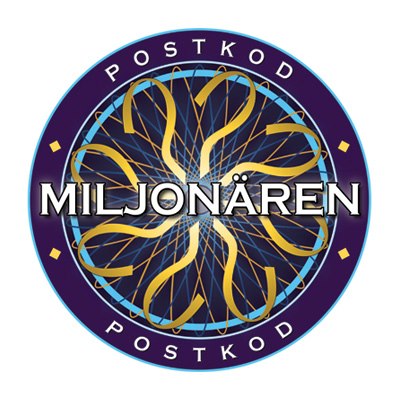 Five months went by at the time of the exciting announcement and new episodes of the game show never returned on TV. As fans even noticed that the official Twitter page of the show went inactive since November 2017.
The question on the lips of most fans of the household TV show must have been: What's really stopping 'Who Wants to be a Millionaire' from an epic return to TV?
Pulse at the time reached out to Ultima Studios for an answer. And according to the production company, 'Who Wants to be a Millionaire' was on a temporal break.
The studio has other projects in active development, most notably is the Nigerian adaptation of the popular US game show, Family Feud.
"Who Wants To Be A Millionaire has been put on hold temporarily due to fresh and brand new formats in the works," Ultima Studios told Pulse Nigeria.
"Ultima Studios is ready to launch new and big formats into the Nigerian market this year," they added.
Its sad that until this moment the family TV game is yet to come alive on our screens and we think the show has been shut down permanently.
About Family Feud
Family Feud is an American television game show created by Mark Goodson.
On the show, two families compete to name the most popular responses to survey questions in order to win cash and prizes.
The program which premiered in the US on July 12, 1976, is currently hosted by American comedian and TV host, Steve Harvey.
About Who 'Wants to be a Millionaire'
The first episode of 'Who Wants To Be A Millionaire' aired on October 8, 2004.
On the show, large cash prizes are offered for correctly answering a series of multiple-choice questions of increasing difficulty, with three lifelines presented to the contestants at the beginning of the game – 50/50, Phone a friend and ask the audience.
On September 11, 2009, a contestant named Aroma Ufodike became the first and only person to win the 10 million naira prize.
Source: dailyadvent