Ab Isong, a preacher in Akwa Ibom, advised his wife Emem Isong not to bother dressing up last night.
Hello, Emem Isong You will still discover your nightgown on the floor in the morning, so there is no need in wearing night gown On Facebook, he posted.
His wife replied to the post by writing: I smear Jesus blood all over myself. Ayam won't repeat Ete.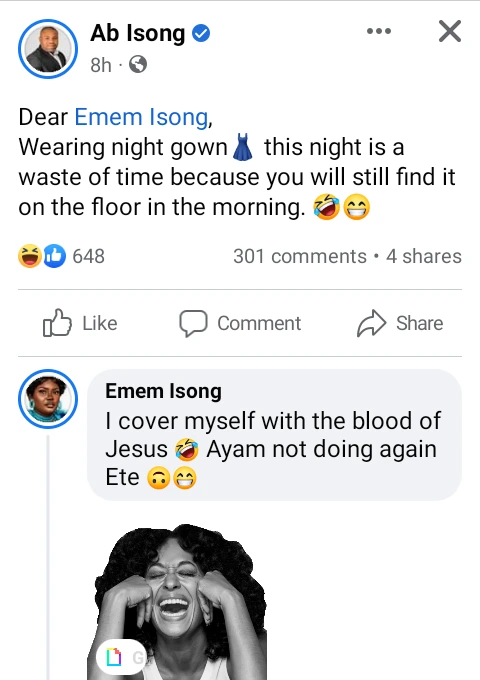 Related Video