After a young woman with whom he purportedly transacted business fled with his money, the young man began to sob. He claimed that despite her assurances that nothing would go wrong, the contrary ended up happening.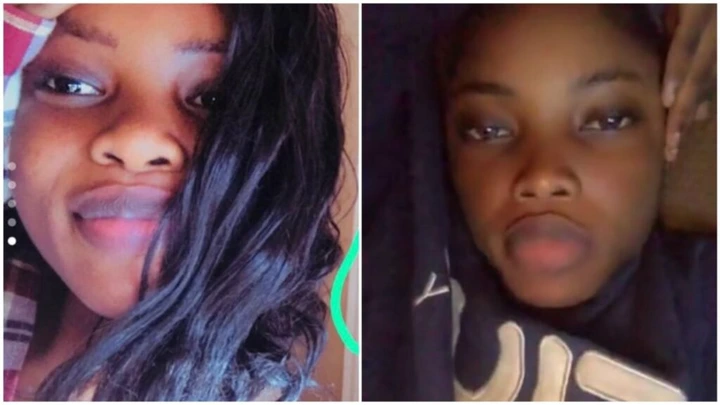 A friend and former classmate at the University of Ilorin (UNILORIN), Temitayo Somoye, is charged with stealing N530,000 by Olajide Oluwaseun, a fish farmer in Kwara State.
According to Oluwaseun, he gave Somoye the cash as a down payment for a truck that Somoye was going to register with a haulage business in Lagos State.
He claimed to have sent the N530,000 before realising the truck wasn't in excellent shape.
Later, when Oluwaseun kept nagging her for a response, Somoye would prevent him from contacting her.
According to the fish farmer, Somoye, who was a year his junior at UNILORIN, introduced him to the business in 2021 after they had both graduated from the school.
"We had been friends since our undergraduate days, and I had no reason to suspect that she was dishonest," the farmer said.
"She claimed that her cousin had an available truck in Ilesa, Osun State, that I could purchase and use for my haulage business. The truck was to cost N4.9 million, but I had to deposit half a million naira.
"Once I registered with a company in Lagos, the company would use it for transport and pay me every month. Then I would start paying the rest of the money."
Oluwaseun said he was reluctant about paying without first ascertaining whether the truck was in good condition.However, he sent the money after Somoye assured him that he had nothing to worry about.
"She also said a refund would not be a problem in case I did not like the truck. She sent some pictures of the truck and they looked okay," he said.
" I paid N483,000 on April 4, sent N17,000 the following day and sent N30,000 that same month.
"After making the down payment, she said she was going to Ilesa to check out the truck. That was when she told me it was not in good condition.
"The truck could not move, from what she said. She reportedly took a mechanic there, who listed the many things wrong with the truck. Then she said I was going to pay for the repairs.
"That was when I changed my mind about the whole thing. Meanwhile, I told her that another friend of mine in Ilesa would like to inspect the truck, but she never allowed it."
Oluwaseun said Somoye breached an agreement by refusing to refund his N530,000 after he had told her he had no interest in fixing the truck.
He told FIJ that Somoye asked for his account number on several occasions but he had not received a dime since 2021.
"I told her to collect my money from the person. Then she started giving excuses until she stopped answering my calls."
Meanwhile, Somoye could not be reached for comments as one of her numbers was switched off while the other was busy when FIJ contacted her. She also did not respond to the text messages sent to her.
See images and chats: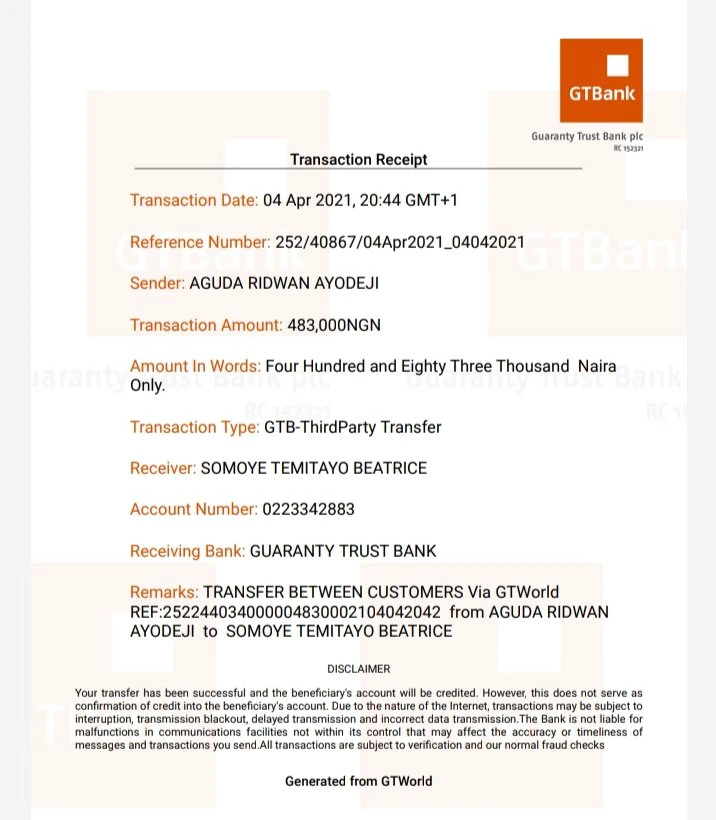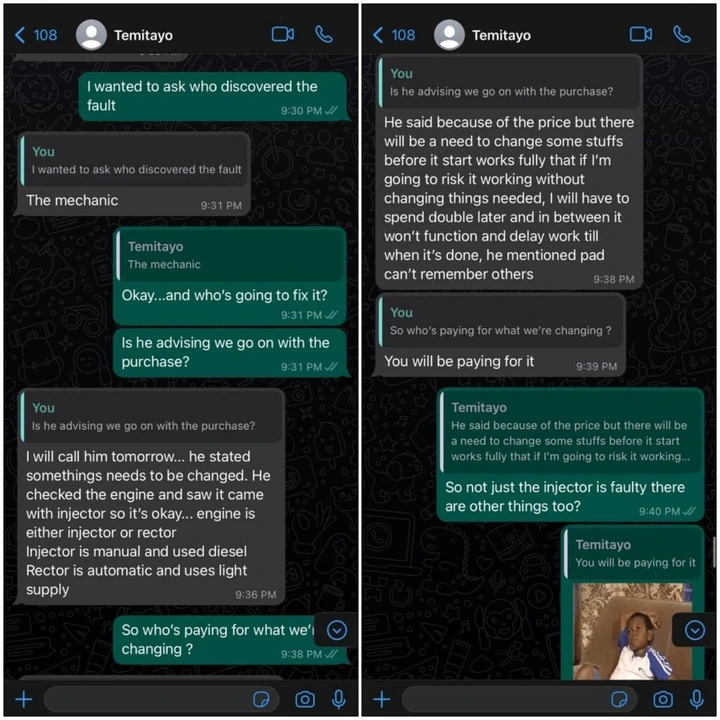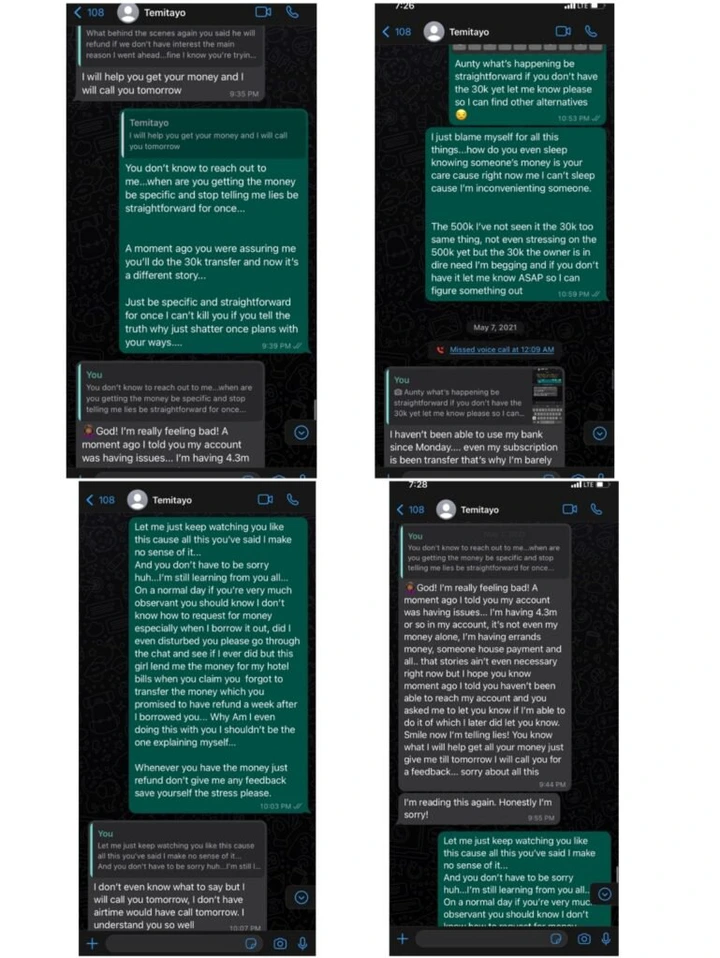 Related Video