Self-proclaimed future baby mama of Wizkid, Uche Okoye has reacted to the news of Chioma finally expecting Davido's 3rd child, her first child with the singer. The entire news sent the social media space into a state of confusion. "Why did she turn herself into a common baby mama", being the most popular opinion at the time
Uche Okoye has completely insulted Chioma, claiming that she will soon be dumped for being foolish enough to become a baby mama, no ring, no assurance, no nothing. She stated "Davido does not impregnate one woman twice" and that is actually a very true statement.
After he had Imade with Sophia Momodu, he moved on to Amanda with whom he had Hailey and if Chioma's pregnancy is true, she's about to join the baby mama gang and be out of Davido's life.
In the video that she did with her friend, she was clearly shocked that Chioma finally got pregnant for Davido, when her friend asked her where the ring was, Uche Okoye responded said "No ring oo, after Chioma gives birth, Davido will throw her away. After she abandoned her education to follow him on tours and travel the world, at the end of the day, she will be dumped!"
See the video below;View this post on Instagram
A post shared by UCHE OKOYE(@realokoyeuche) on Jun 1, 2019 at 6:38am PDT
A viral video surfaced online, featuring Chioma and Davido getting cosy on a sofa. However in the video, Chioma's protruded stomach was clearly visible. This made fans rush to the conclusion that she's pregnant for the singer. In the video, the two lovers were seen sitting down together while hanging out with friends as the recorder zoom repeatedly to capture the Chef's protruded belly
Checkout the video below…View this post on Instagram
#Davido and #Chioma allegedly expecting their first child together
A post shared by Instablog9ja (@instablog9ja) on May 31, 2019 at 10:46am PDT
Meanwhile, Okoye Uche who earlier revealed her desperate intention to meet superstar singer, Wizkid for a one night stand reacted to the viral reports. Okoye analysed Davido's previous relationship with a conclusion that Chioma Avril will end up as a Babymama and not a 'wifey' as the singer fondly calls her.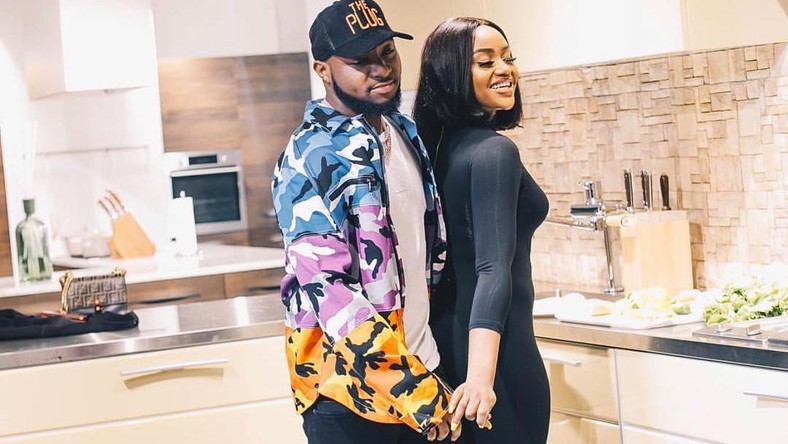 Source: dailyadvent