Suicide as we all know is the act of intentionally causing one's own death. Mental disorders, including depression, bipolar disorder, schizophrenia, personality disorders, and substance abuse, including alcoholism and the use of benzodiazepines are risk factors. Some suicides are impulsive acts due to stress, such as from financial difficulties, troubles with relationships, or bullying. Those who have previously attempted suicide are at a higher risk for future attempts.
With an average of one every 40 seconds according to the World Health Organisation (WHO), suicide is topping the chart as the number one killer. A recent survey shows that many Nigerians have committed suicide in the last few years than in previous times, although many of the deaths are kept away from the public arena. Taboos and the stigma attached to the issue conspire to hush up incidence of suicides. Yet, it should worry us all that far too many of our citizens are taking their own lives.
Late last year, Aisha Omolola, a 300L student of Ahmadu Bello University Zaria, committed suicide, upending a bottle of Sniper insecticide down her bowel. But before committing the act, she dropped a suicide note just like most suicide victims do. Aisha's suicide sparked a lot of controversies on social media, due to the mysteries attached it. Young Aisha blamed her parents for her action, especially her mother who she said "made life a living hell" for her and considered her the "witch" responsible for the family's predicaments. "I hope and believe that now that I am gone, it will bring them relief and happiness," she wrote in her death note.
Meanwhile, barely a week after Aisha's death, which was around the first week of January, this year, a disk jockey in Lagos, Seun Omogaji, popularly known as DJ XGee, also consumed the Sniper insecticide, after an alleged unresolved marital crisis with his wife. Ironically, he reportedly performed at a New Year party on the eve of his suicide, excited and full of life. Yet, to the perplexity of his fans on social media, DJ XGee posted a cryptic death note on his Instagram page some hours after, asking them to "please rock white (to his funerals) because 'he' loved the colour so much."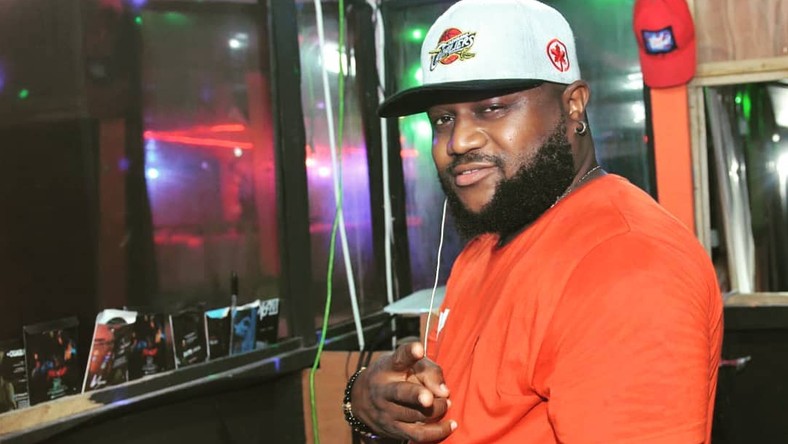 Afterwards, a senior lecturer with the Biological Sciences Department of the Federal University of Agriculture, Makurdi, was reported to have committed suicide too, after it seemed like he had issues with his marriage. And within the same period, a soldier in the Nigerian Army, a staff sergeant attached to 192 Battalion in Gwoza, committed suicide in Borno State.
Just last month, a 100-Level student of the Kogi State University (KSU) Ayingba, Rebecca Michael committed suicide over a breakup with her alleged boyfriend. She was reported to have taken her own life by drinking sniper shortly after her boyfriend broke up with her. In the same month, another young lady identified as Adewara Damilola Blessings reportedly killed herself by also drinking the deadly insecticide sniper. Blessings was a student of Ogun State Institute Of Technology, Igbesa before taking her life. The incident was confirmed by the decease's friends who penned tributes to her on social media.
Ten days ago, a hairdresser in the Ijeshatedo area of Lagos identified as Kenile Nwabuzor, killed herself by hanging following protracted disagreements between her and her boyfriend identified as David. Today again, a final year English and Literary studies student of the University of Nigeria, Nsukka, UNN, named Chukwuemeka Akachi reportedly committed suicide after a long battle with mental health. Akachi who was on a first class died yesterday leaving behind a suicide note on Facebook which revealed his long battle with mental health.
From the cases above, it is clearly seen that most of the suicide victims are youths in their early 20s and also university undergraduates. With these occurrences, one would wonder why the youths are drastically taking their own lives. This is really scary and worrisome and urgent attention need to be given to these recurrent suicides before they totally get out of hand.
Many of those who survived suicide and were interviewed in recent times said they attempted taking their lives after bouts with depression. And these, more than ever before, are depressing times when, as the Holy Writ aptly puts it "men's hearts are failing them". With insecurity at its worst levels and hard times biting even harder, it is not too difficult to understand why many are taking the suicidal route, especially in our country. And there are studies to show that majority of Nigerians are more worried about their economic conditions than at any period in history. And confronted with this type of trepidation, some people believe they are better off dead.
Indeed, the harsh economic condition has led to all sort of mental health challenges among the populace that could result in suicidal instincts. Yet Nigerians must be encouraged to become more open as they grapple with their frustrations. Many suicide notes are filled with confessions that the victims had no one to talk to. Loneliness and the absence of support are the bedrock of suicide incidents. We recommend that trauma centres manned by seasoned psychologists and psychiatrists be set up for counselling purposes.
This is where the role of community and faith-based organizations becomes handy. Where government fails to set up trauma centres, faith-based bodies should be active in providing care and counselling to single parents, out-of-job youths, drug addicts and rape victims, as this set forms the bulk of those with suicidal tendencies. Above all, nothing can replace individual admonition to self. In times like these, citizens must fall back on internal philosophy that emphasises hope above despair and purpose above emptiness. For, in the long run, the will to live or die is sometimes a personal decision.
Source: dailyadvent