Twitter user Otunba (@manlikeicey) has criticised the supporters of actress Funke Akindele in light of the approaching governor's election in Lagos state.
The fact that Funke is vying with Jandor for the People's Democratic Party (PDP) nomination for deputy governor of Lagos state is no longer breaking news.
Otunba stated that Funke Akindele's supporters weren't supporting her in a tweet that he posted on Twitter. If she and Jandor do not win the election, he continued by expressing his hope that they will not begin weeping online.
Man criticises Funke Akindele's coworkers for failing to stand behind her.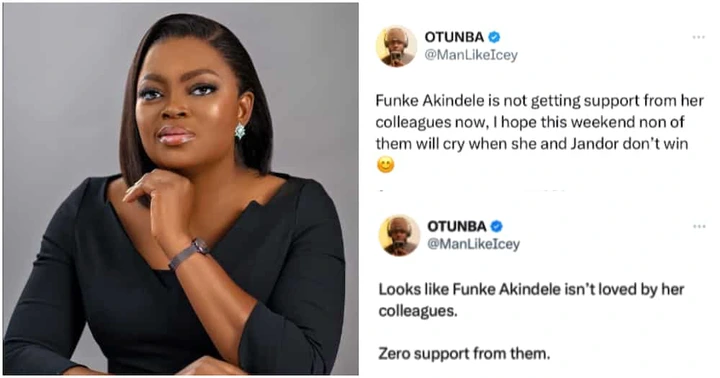 He wrote:
"Funke Akindele is not getting support from her colleagues now, I hope this weekend non of them will cry when she and Jandor don't win."
Related Video