Ibrahim Yekini, also known by his stage name Itele, is a prominent Nollywood actor who has honestly apologised for abusing his kids in the wake of harsh criticism.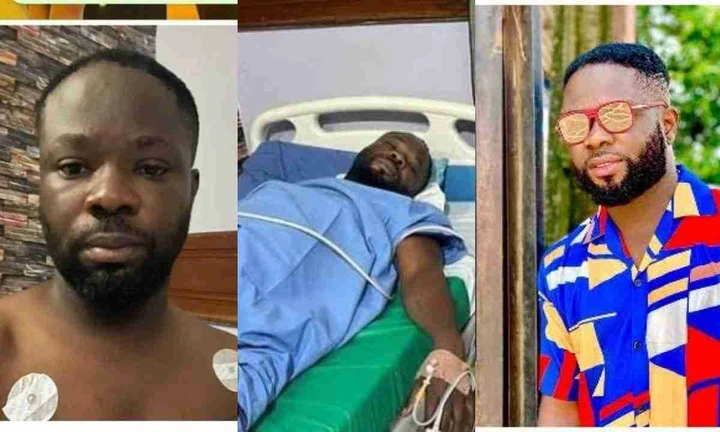 The actor's handling of his second wife and her four children has received a lot of media attention lately.
According to reports, Itele experienced severe hostility after pictures of the home where his second wife and children live went viral online.
Gistlover, who had been repeatedly calling attention to the actor's family-abandoning behaviour, took it upon themselves to pay a visit to the actor's wife and children's little one-room home, showering them with affection and thoughtful gifts.
Speaking through his management, Itele pleaded with Gistlover to forgive him as he promised to change.
He claimed in a leaked chat that he has been going through alot medically which could have eaten up his finances.
According to him, he has been running different tests for the pass 3 months which had drained him.
His management begged the blog and promised to change.
Gistlover stated that the actor was weeping when he spoke to the blog, he promised to send a receipt of the monthly allowance he would be giving them and he would also get better accomodation for them.
"Hello tueh tueh, GLB Nation ejor please let's share the cane for now. Good news guys, I am happy with the new development now, Itele reached out and his team, I felt weak seeing a grown man crying, he explained that he takes his blames and he is ready to change. He also promised to send them enough money every month and send us receipt, he also said he will look into their accommodation issue that recently he is been seriously sick and he was just posting pictures so people won't know he is sick and going through a lot but as it is right now he is loosing it, he is depressed, I stood my ground that once he send money this month, he should send me receipt because I will need to post publicly, when he no do, na publicly we cane am, when he do too we will post publicly and hail him, he pleaded we shouldn't post his voice because he was seriously crying, some of his teams members also reached out, will post some of the receipt of his team that reached out, we are so glad he is ready to take responsibility of those kids now and most importantly take his prick, check next post for more".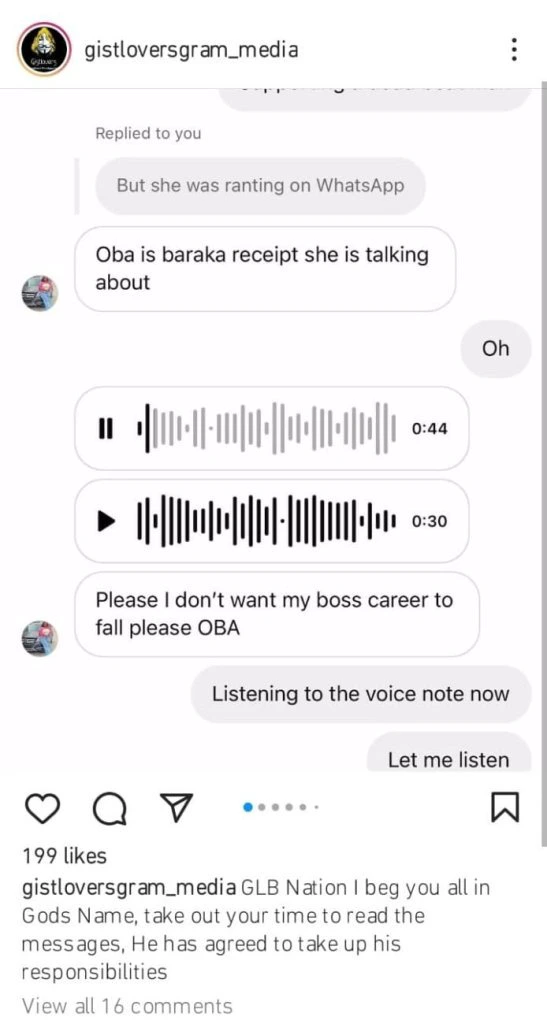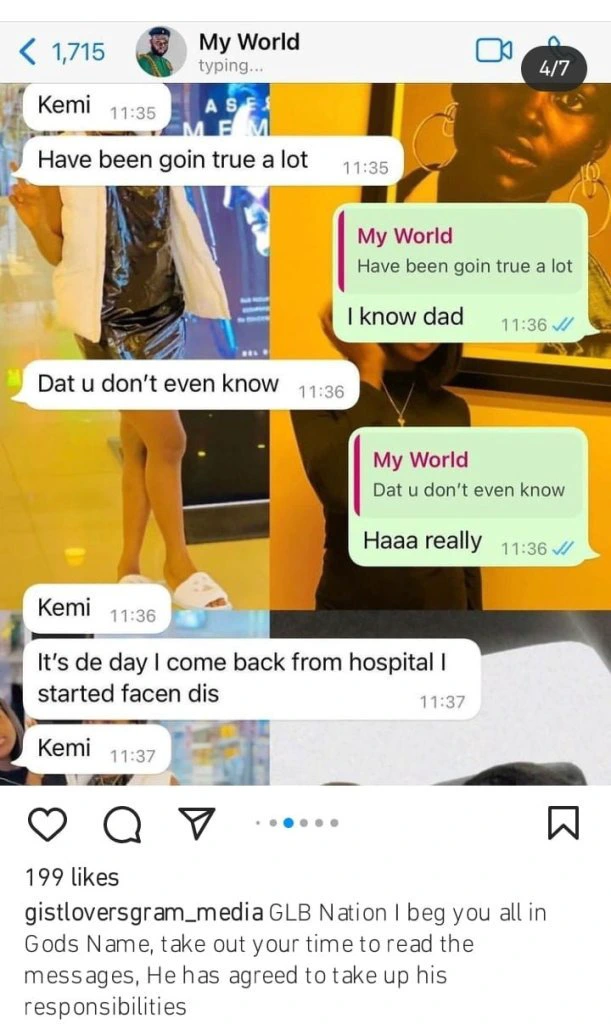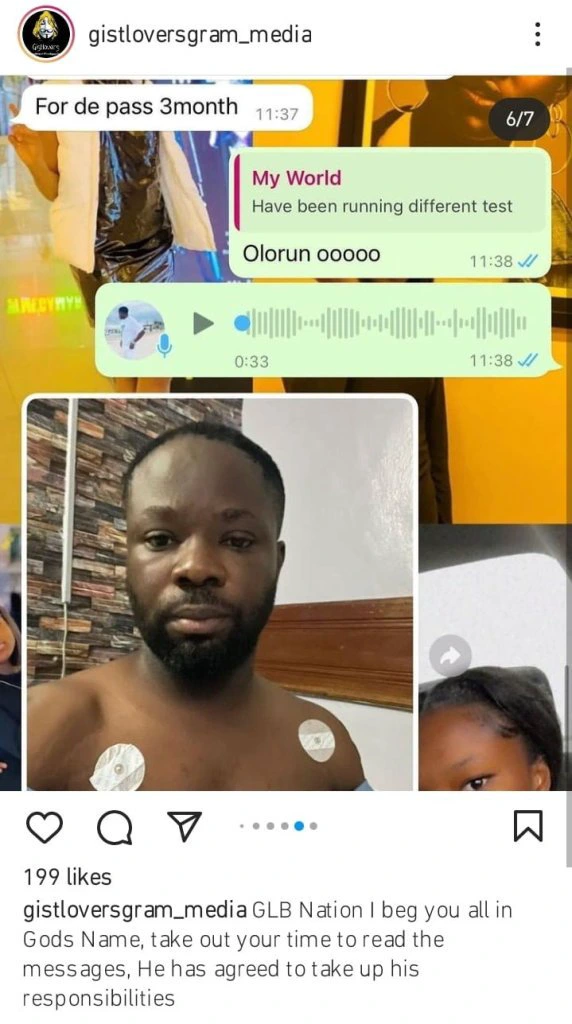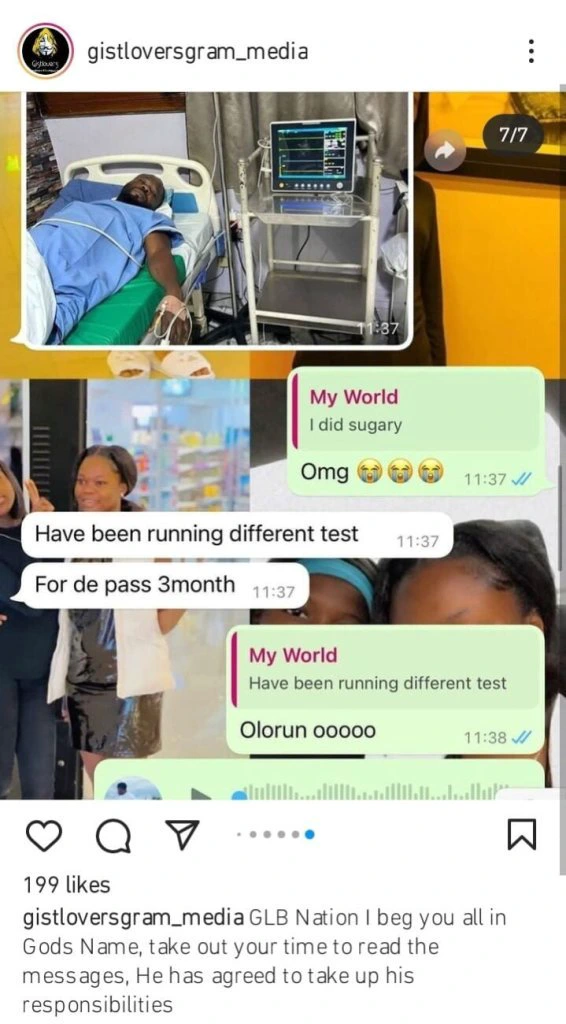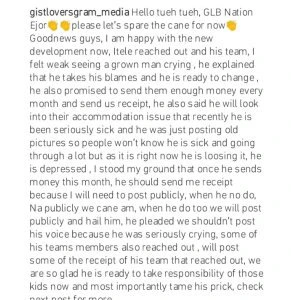 Related video