New reports making rounds is that Nigerian singer Azeez Fashola better known as Naira Marley isn't a first time offender.
Contrary to the claims by defense counsel of the embattled artiste, SaharaReporters reports that was declared wanted by Lewisham Police, United Kingdom in 2014.
Naira Marley was arrested by the Economic and Financial Crimes Commission for his alleged connection to advance fee fraud and cybercrime.
Following his capture, the anti-graft agency filed an 11-count charge against him.
The charges with suit number FHC/L/178C/19 were filed before a Lagos High Court.
According to the EFCC, some of the credit cards found on him bore the names: Nicole Louise Malyon and Timea Fedorne Tatar.
READ: The real story of how Naira Marley got into trouble with the EFCC for Internet fraud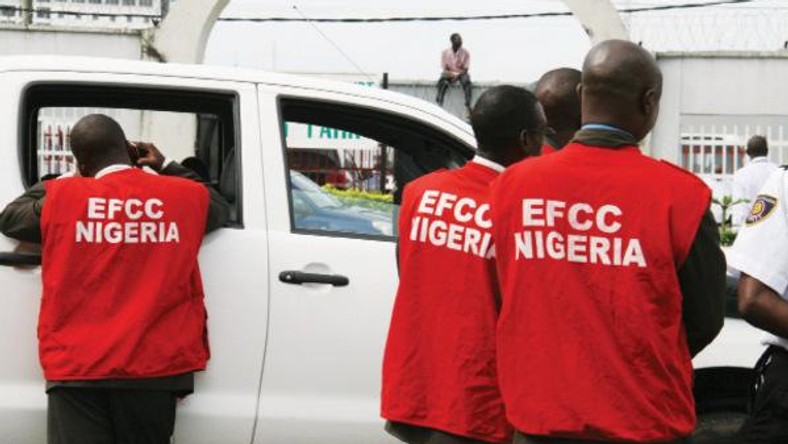 During the arraignment of Naira Marley by the Economic and Financial Crimes Commission, EFCC on Monday, May 20, 2019, at the Federal High Court, Ikoyi, a member of his defence counsel, Taiwo Oreagba who stood in for his lead defence counsel, Olalekan Ojo had pleaded with Hon. Justice I.N Oweibo, the Judge presiding over the case that the singer be remanded in EFCC custody pending the day of his bail hearing.
Oreagba had made the plea to the judge stating that Niara Marley was a first time offender.View this post on Instagram
A post shared by Instablog9ja (@instablog9ja)on May 20, 2019 at 3:02am PDT
Justice Oweibo eventually ruled that the singer should be remanded in Prison custody.
In a report published by London news website, Newsshopper on the 11th of June 2014, Naira Marley, alongside four men were declared wanted by Lewisham Police for crimes ranging from robbery to sexual assault on a night bus.
In his mugshot, the singer who was 19-years-old at that time was pictured dressed in a black T-shirt and a swollen left eye with a caption that read: "Azeez Fashola, 19, is wanted by police in connection with an incident in Surrey Canal Road, New Cross on March 5."
Naira Marley has been remanded in prison custody until the 30th of May for the hearing of his bail application.
The arrest of Naira Marley by the EFCC had generated mixed reactions as some personalities like Daddy Showkey amongst others have rebuked the anti-graft agency for going after the singer when corrupt politicians walk freely while others like Ruggedman have rejected those in support of the singer's stance on "Cybercrime" saying fraud should not be celebrated.
Meanwhile, actress Georgina Onuoha has joined the slew of voices speaking out for Naira Marley.
Giving her 2 cents on the controversial issue, the former actress made sure to set the records straight. According to her even though she has never been a fan of Internet fraud because of the bad name it has given to the country, Naira Marley is innocent until proved guilty.
She also noted that there are more corrupt folks within the polity, who should be prosecuted for running down the country.
She wrote:
I don't know this young man.
I believe everyone is presumed innocent until proven guilty.
I condemn any form of crime.
I condemn cyber crimes
My family have been victims of frauds and the pain caused is always palpable.
That being said, I hope our young men and women will begin to do the needful by speaking up and standing up to their elected officials and demand better governance and accountability so we can eradicate this pandemic " scam" ravaging our society and image locally and internationally.
Please guys, the time and talent wasted in cybercrime and other forms of crime can be used well.
She then went on to admonish the Economic and Financial Crimes Commission to exact same energy used in prosecuting Naira Marley in arresting corrupt politicians and government officials in the country.
Nigerian youths deserve better from their government. What happened in Sudan and Arab spring will come to our shores if our elected officials and politicians don't begin to address the hunger, poverty and joblessness amongst Nigerian youths.
I don't know this young and I pray for him that they tamper justice with mercy.
@officialefcc , I will be more than glad if you start arresting our politicians who are looting our National treasury this way.
I hope you show this same show of force to the cabals causing untold hardship on the Nigerian citizenry.
I hope you hold every criminal in Nigeria accountable like this.
If you use this amount of security and force on this young man according to your policy and procedures, I hope every politician and public office holders who steal from our treasury will be treated like this , so that equal justice will be served under the law.
Our society is so corrupt and sadly, the legal system works differently depending on your social political status.
Her post comes two days after the operatives of the EFCC arraigned the singer following reports that indicting materials were found in his custody during his arrest in Lagos two weeks ago.
Source: dailyadvent