The mother of two stated during a Facebook Live interview on Tuesday that Justin Dean had filed a new lawsuit seeking full custody of their children as she was sobbing.
The conflict between American dancer Justin Dean and Nigerian dancer Korra Obidi can appear to go on forever.
Just a few months after Korra posted on social media to celebrate her divorce from Justin Dean and receiving custody of their children, it appears that the two are once again engaged in a custody dispute.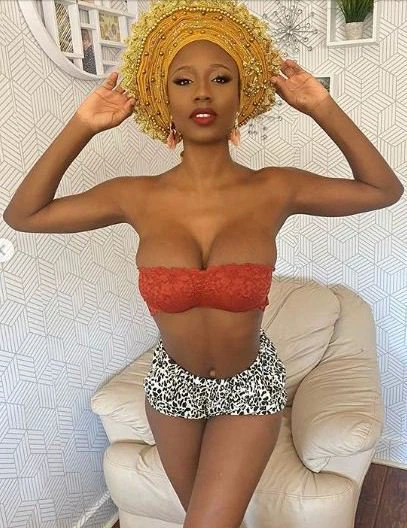 Speaking amid tears during a Facebook Live session on Tuesday, the mother of two revealed that Justin Dean filed a new lawsuit for full custody of their kids.
Korra, who lamented that she was tired of the never-ending fights, revisited her painful past with Justin. She claimed he subjected her to abuse throughout the time they were married.
She claimed Justin would usually hit her in the presence of children, and on one occasion, during his rage, he dragged her forcefully while she was pregnant, and three days later she suffered a miscarriage.
"Words are not enough to describe how tired I am of fighting with this man, but he keeps coming unrelenting in taking my daughters away from me. Its almost a year now and he keeps trying to take my children from me." She said in part.
Related Video