Veteran actress, Iyabo Ojo is one of the most recognizable voices in the Nollywood industry and her daughter is rapidly following in her footsteps and is gaining prominence as well. She gave a surprising response to a fan who asked about her virginity during a question and answer session on her Instagram page.
She's been trolled time and again about the lifestyle she portrays, especially at her age and for the most part, she seems unbothered, even after Kemi Olunloyo called her a 'runs girl in training'. She however set the record straight after being asked this deep question.
The teen model, answering the question, Priscilla didn't give a yes or no rather she replied the person to mind his or her business, playing Simi's song 'Mind your bizness'
See video below ;
Sometime ago when a video of the teen model at the strip club surfaced online, Nigerians went wild with crazy reactions. Some did not see anything wrong in her action, while others felt such a lifestyle was irresponsible. She then had to tender a public apology to her mum.
View this post on Instagram
Actress #IyaboOjo's daughter, Priscilla, hits the strip club to celebrate her 18th birthday
A post shared by Instablog9ja (@instablog9ja) on Mar 16, 2019 at 8:29am PDT
Nigerian reactions…
In an interview where she spoke about the event that happened and the reaction afterwards "Turning 18 makes me feel grown and mature. I'm reminded that I'm no longer a kid and I must learn how to handle certain things like an adult." Priscilla turned 18 on March 13, 2019.
Apologizing to her mom, she wrote: "Dear mummy, this message is sincerely to apologize for my action. I would never want to intentionally break your trust or hurt your feelings. I love you and I never take the things you do for me for granted.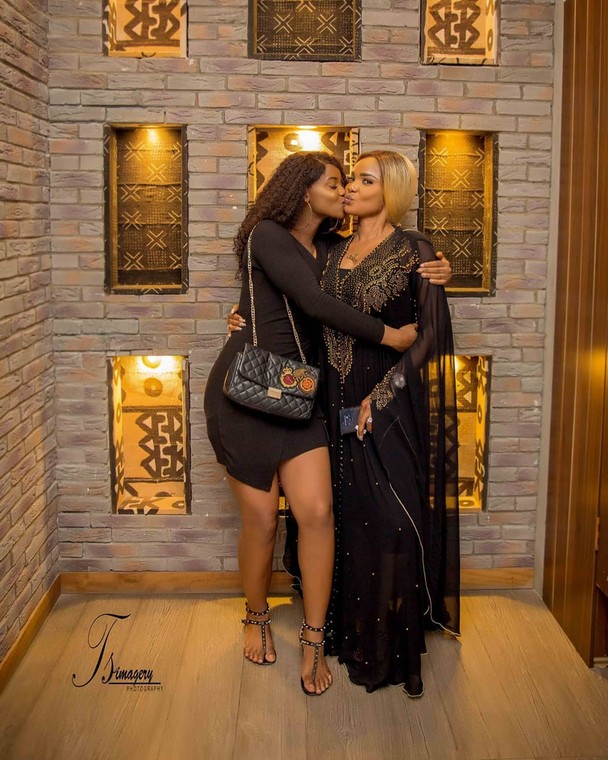 "I acknowledge that my actions are very wrong and I want to assure you that there will be a repetition of such actions."
According to her, acting has been part of her since she was a little girl but she couldn't do much because of the need to concentrate on her studies.
However, she quickly added, "I am in my final year now in the university and I will love to continue to act like my mum."
Share your thoughts in the comment section below
Source: Pulse NG/ Yabaleftonline.ng