A Nigerian guy announced on social media that he had found out that his children weren't actually his.
The entertainer in Akwa Ibom claimed that his wife gave him the shocking news on January 6th.
Further investigation revealed her Whatsapp conversations with her lover, whom he suspects is their biological father.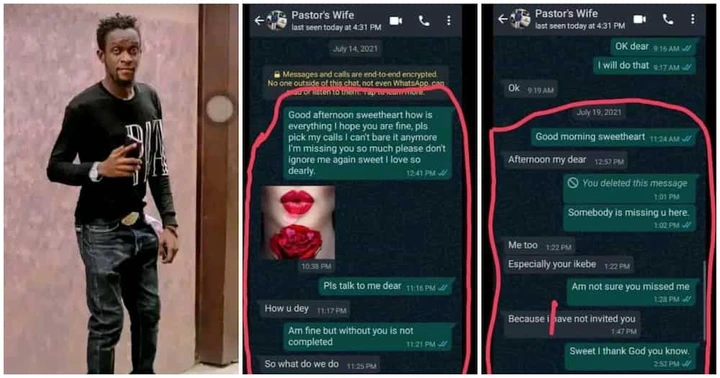 Social media reactions
EkponoudimAbasi Job said:
"Who ever told you that is trying to destroy your relationship with your blood.
"No DNA on these ones…
"Be calm and continue with your sons jare."
Queen Prince Ekpenyong said:
"Please Dear, Don't Take What She Said To Heart.

"She's Only Trying To Get You Upset Knowing Fully Well How Much You Love Those Kids. You Don't Even Need A DNA Test To Prove That The Kids Are Yours, Those Kids Are Carbon Copy Of You. Ignore Her, She's Seeking For Your Attention."
Ekamma Udoh said:
"Don't let anything make u lose your relationship with this boys that are spitting image of u no matter the threat pls. Don't let those kids grow up without their father, u know the children are your, so just ignore. We women talk a lot when we are angry."
Gabriel Okonson said:
"If she said so, Get her arrested to sign undertaking that should your kids miss, she will go in for it. If she insist on the paternity of the children, she should pay for a DNA test to confirm the true state of your kids paternity. If she pays for the it and the result is in your favour, charge her to court for character assassination, falsification of your kids paternity. Etc."
Related Video