Famous Nigerian artist Adekunle Gold has caused considerable concern for his wife, Songstress Simi, and his online followers after launching a bombardment of messages on his Twitter profile.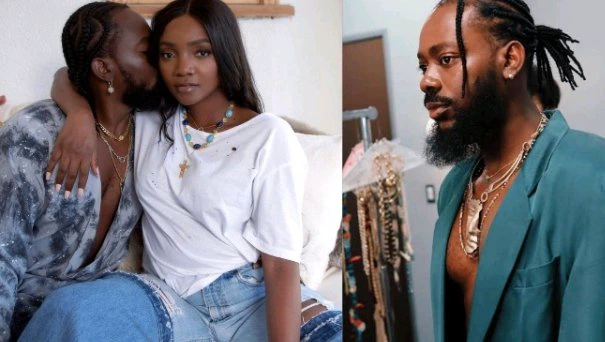 In a lot of his extremely personal tweets, AG Baby—who is often known for using social media to promote his art or to infrequently interact with fans—drew attention to his past and present experiences in the music business.
The father of one began by saying that, despite the fact that they have no idea what he has endured, many people believe he is unworthy of his current position.
The "High" hitmaker claims that despite his fair share of hardship and numerous rejections, he eventually rose to the top.
Adekunle while addressing industry colleagues noted that no one should label him as a proud or rude artist simply because he keeps to himself in social settings.
Parts of his tweet reads;
"Opelope Stubborn and coconut head, I for don listen to some of una. I remember when I released "Call of Me" The criticism I got was crazy. I dropped About 30, most of you didn't even listen for yourself but you bashed it (only to come back around to say it's my best work yet)
Just admit that I am audacious af and i don't follow y'alls rules. I dance to my own tune and thank God I have the best fans who were ready to grow with me, allow me be me.
Finally, stop comparing me to anyone and al that your shit polls need to stop. I am cut from a different cloth, NOBODY LIKE ME! | can do what they do, they can't do what I do. Thank you to everyone rocking with me. All my love."
SEE POSTS BELOW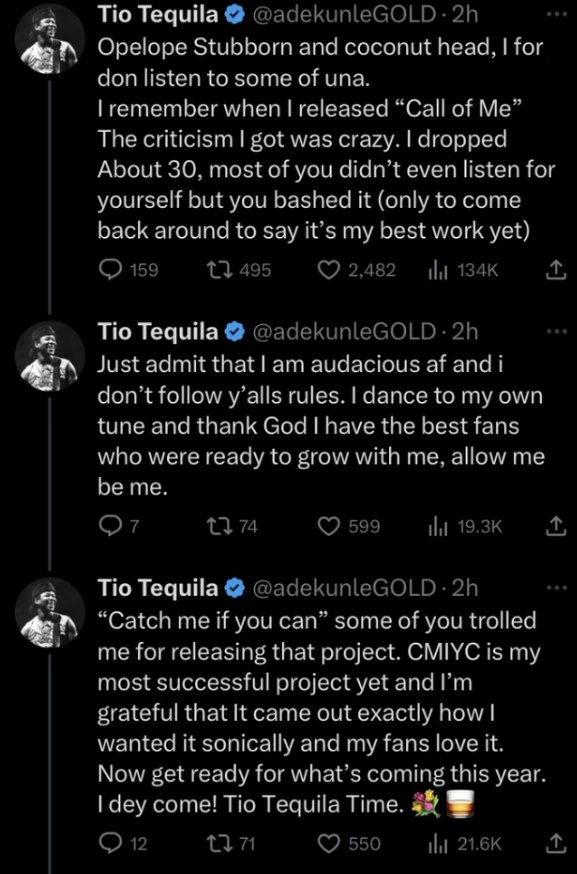 The music star gave his wife, Simi, a cause for concern. She reacted to his tweet;
"Is everything okay at home tho? Jk I need to read the room. AG baby is our baby etc"
SEE POST BELOW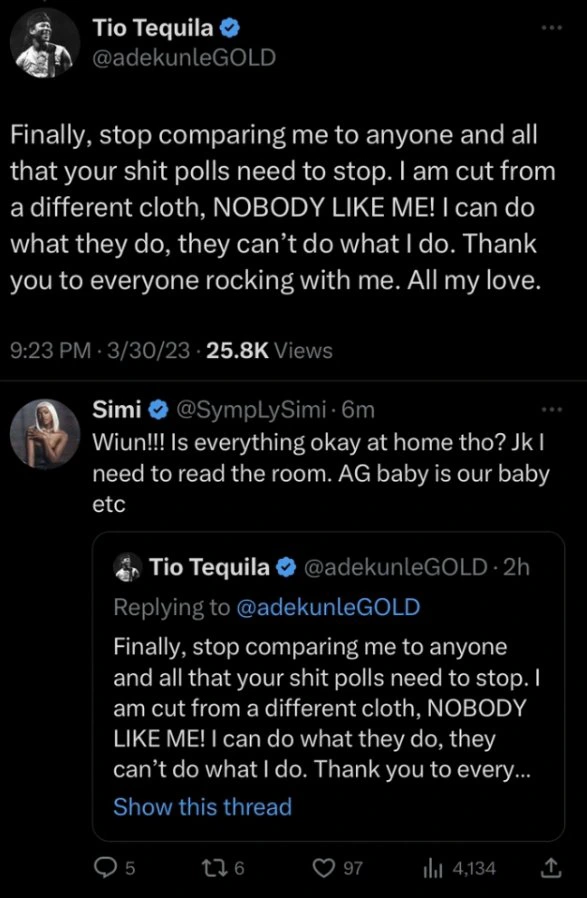 Related Video