A Nigerian guy has sparked a discussion on Twitter after sharing a video of an invigilator flinging away the answer sheet of a student who allegedly submitted to him with left hand. Many Nigerians have expressed different opinions on the action of this invigilator from Afe Babalola University (ABUAD).
In the video shared by a Nigerian tweep identified as Dayo, the invigilator was swarmed by a number of students who were submitting their answer sheets to him. A random student also handed over a booklet to him.
At first, he collected it. Then, all at once, he flung away the answer sheet and started blasting the student. According to him, he was not pleased that the student submitted to him with his left hand.
His angry reaction left many other students startled. This video has gone viral and attracted the reactions of many Nigerians.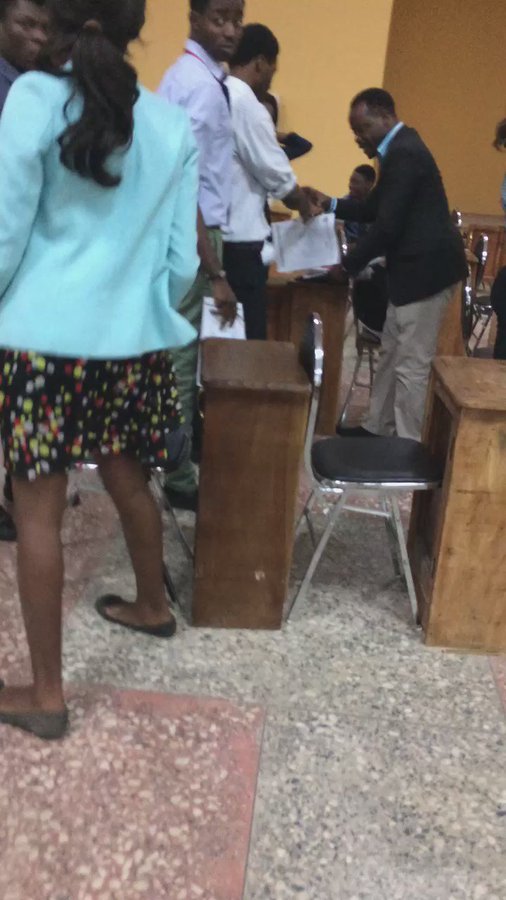 He submitted his script with left hand and the invigilator wasn't having it 1,8233:07 PM – May 22, 20191,560 people are talking about this