If you're a fan of the popular sitcom, Papa Ajasco back in the days, you'll recognise his face. Pa James who thrilled fans with his comic character in the popular tv drama has experienced a rather tragic occurrence after the heavy downpour in Lagos on Monday, 20th May 2019. More details below
His son, Samuel Ajirebi took to his social media page to lament over his father's predicament. He expressed concern wondering if Nigeria really has a government as his father's house keeps facing the problem of flood every year and for ten years in a row.
See photos below;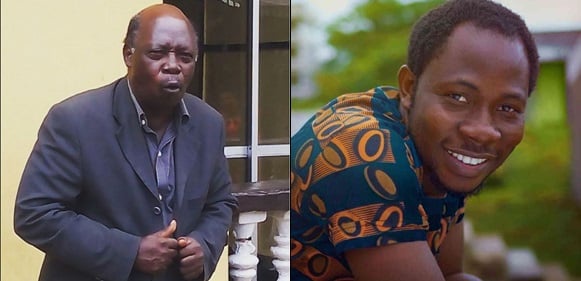 Pa James with name is Ajirebi Kayode Olasehinde is a Yoruba comic actor and has many movies to his credit. He was more popular with the name Pa James and choosing to be different, he didn't follow the path of his other colleagues who married more than one wife but this comic actor followed his father's footstep and married only one wife.
The crafty, yet notorious and funny old man in Papa Ajasco and Family makes people laugh but inside of him, there is a missing link, which he has many regrets for. And that is his failure to complete his secondary education. But Olasehinde, a father of three, and the first child of his parents has been able to use his talents to cover up his inadequacies. He has been able to achieve this feat as an actor. He believes that what is most important in life is to achieve one's dreams whichever way one goes about it. We hope Pa James quickly recovers from the heartbreaking event.
What are your thoughts on the unfortunate mishap that befell, Pa James? Do you think the government should step in? Kindly let us know your thoughts in the comment section below and don't forget to share.
SOURCE: KEMI FILANI