He should return to school to get retrained, according to a white woman who saw through a Yahoo boy's trickery.
The white woman, a nurse who shockingly converses in Pidgin English with ease, posted on social media about how someone had tried to con her.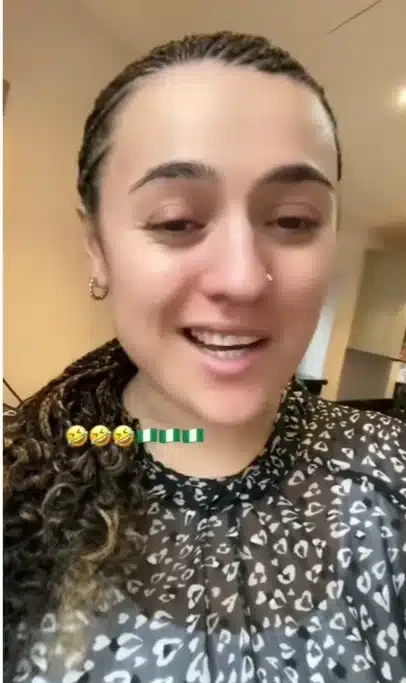 She revealed the email with the unprofessional salutation that she claimed to have gotten from the internet scammer.

The Yahoo youngster claimed to be a member of the CIA and informed the white woman that she had allegedly been chosen to join the agency as an agent.
The nurse called the Yahoo lad names in Pidgin after spotting the trick.
She continued by saying that they are not as intelligent as they believe themselves to be and should return to school to learn some common sense.
Watch the Video below