Following an unpleasant theft, actress Georgina Ibeh recently thanked Regina Daniels on social media for replacing all of her stolen electronics.
Remember how Regina Daniels, who is now producing the film "Saved," collected a number of A-list talent for a shoot in Asaba, Delta State, including Jnr Pope, Nosa Rex, and Georgina Ibeh?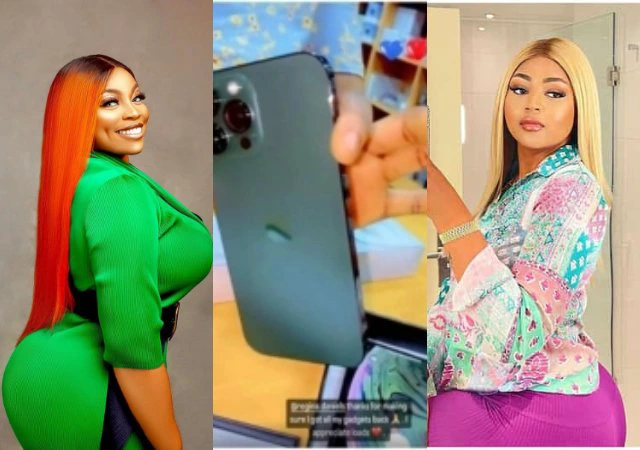 Unfortunately, Jnr Pope just announced on social media that he, Georgina Ibeh, and other coworkers had been robbed at gunpoint and had had items taken from them.
Regina Daniels showed generosity by spending a respectable sum of money to replace Georgina Ibeh's stolen technology.
Georgina who appreciated Regina took to her Instagram stories where she shared videos of the new gadgets which included an iPhone, Airpods, Smartwatch, and so on.
Captioning the video, she wrote: "@regina.daniels thanks for making sure I got all my gadgets back. I appreciate load."
Watch the Video below