Peter Obi, a candidate for the Labour Party, obtained permission from the Court of Appeal in Abuja on Friday to view all of the sensitive materials used by the Independent National Election Commission, INEC, to conduct the presidential election on February 25.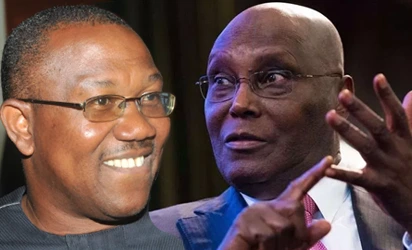 The electoral board was also directed to give the Peoples Democratic Party's (PDP) presidential candidate access to the election documents by the appellate court, which would act as the Presidential Election Petition Tribunal.
The judgements were issued by a bench of the appellate court chaired by Justice Joseph Ikyegh following the hearing of two separate ex-parte applications brought by the two disgruntled presidential candidates and their respective political parties.
Cited as Respondents in the matter were INEC, the acclaimed winner of the presidential election, Bola Tinubu, as well as his party, the All Progressives Congress, APC.
Both applications were predicated on Section146 (1) of the Electoral Act 2022, Paragraph 47 (1, 2 &3) of the First Schedule of the Electoral Act of 2022, as well as under the inherent jurisdiction of the Court as referenced by Section 6 (6) A & B of the 1999 Constitution, as amended.
While Obi, in his application that was moved by his team of lawyers led by Mr Alex Ejesieme, SAN, sought six principal reliefs, on the other hand, Atiku's lawyer, Mr Adedamola Faloku, sought seven prayers from the tribunal.
Specifically, the applicants urged the court to compel INEC to allow them to obtain documents in its custody that were used for the presidential election.
They maintained that the requested documents would aid their petition against the outcome of the presidential contest that was declared in favour of the candidate of the APC, Tinubu.
It will be recalled that INEC had declared Tinubu of the APC as the winner of the presidential poll, ahead of 17 other candidates that contested the election.
According to INEC, Tinubu scored a total of 8,794,726 votes to defeat Atiku who polled a total of 6,984,520 votes and Obi of the LP who came third with a total of 6,101,533 votes.
Both PDP and LP had since rejected the outcome of the election and vowed to challenge it in court.
Related Video