After receiving a staggering sum of N5 million, a 27-year-old unemployed guy sobbed uncontrollably.
Obi Cubana and other helpful persons assisted the young man after hearing about his struggles to make finances meet.
He recently revealed that he has already got N5 million from people while breaking down in tears of excitement.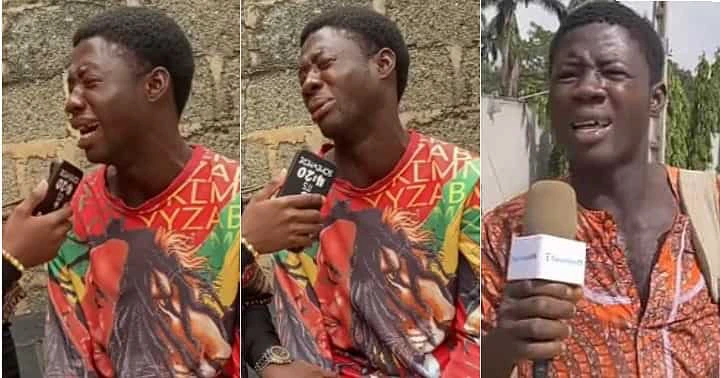 "I'm a graduate and I studied Building tech. The situation of this Nigeria I am not happy with it. I am a student but I am not happy with this Nigeria. I regret coming to this Nigeria in my life. I swear to God.
"Due to hike in prices I have to trek long distances to look for what to eat. I am 27-years old but I know what I'm facing. If I get the chance to travel, 10 years I can't come to this Nigeria again," he added.
Related Video