Chinenyenwa Desire Okoebor, better known by her stage name Chi Chi, bragged about signing the same brand deal as her coworker Phyna. Chi Chi is a reality television star and former Big Brother Naija season 7 Level Up finalist.
Chi Chi claims that even though she signed the same contract as Phyna, she got the bigger bag in a post on her Instagram story, which subtly criticizes Phyna.
Chi Chi's tweet was reposted in response to claims made by her supporters on the Twitter network that Chi Chi had earned more attention from the brand as their ambassador than Phyna, who had signed a contract with the company earlier.
Phyna just revealed her most recent ambassadorship agreement with the fitness and wellness company Spedy Weightloss.
Following Phyna's announcement, Chi Chi came days later and announced her own deal with the same brand.
On hyping Chi Chi via the social media platforms, her supporters pushed the narrative of "same deal bigger bag".
Minutes later, Chi Chi made a repost of it via her Instagram story, as it clearly shows she joins her supporters to shade her co-reality star and Level Up show winner, Phyna.
See Chi Chi's post below.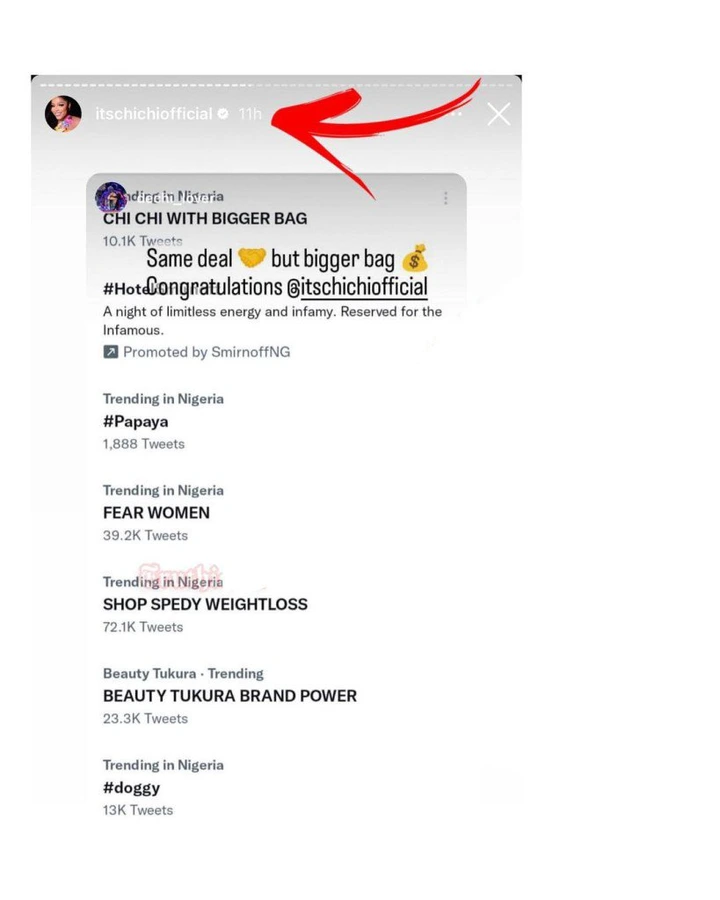 Related Video