Now that we live in the days where adults don't seem to see anything wrong with sleeping with kids that are 2 or 3 times younger than them and most of the time the adults who usually do so are men.
However, have you ever sat down and wondered if a woman does the same or not since they hardly get caught up in such scandals?
I mean it's very rare to hear of women having a ben10, it's always men who are caught preying on young kids you know that right?
Well, according to what has been trending on social media most recently it turns out that women are not as clean as a lot of us intricate them to be when it comes to these acts of preying on young kids for intimacy.
According to reports, a 72-year-old grandmother was caught red-handed having intimacy with her very own grandson.
It reportedly happened on Sunday when the family decided to go to church and the two decided that they will be staying behind for some separate reasons.
Well, after they decided to stay behind one family member forgot something at home, and on their return to get what they forgot, they caught the two in bed having sex.
Reactions below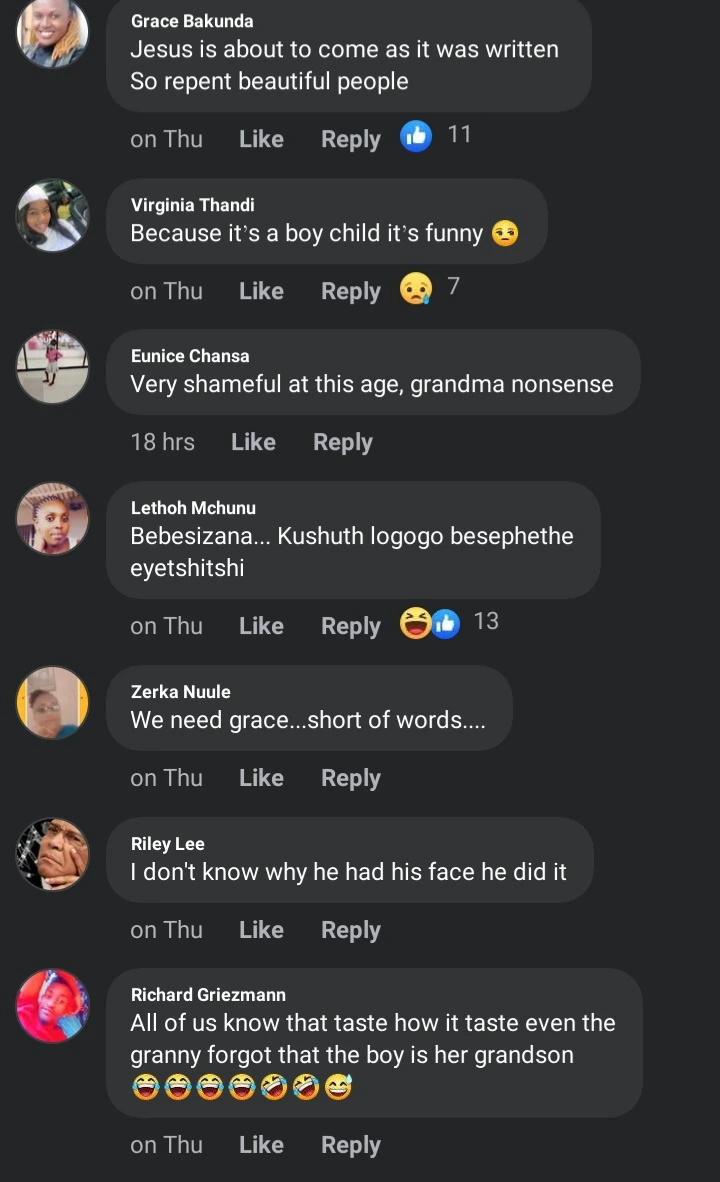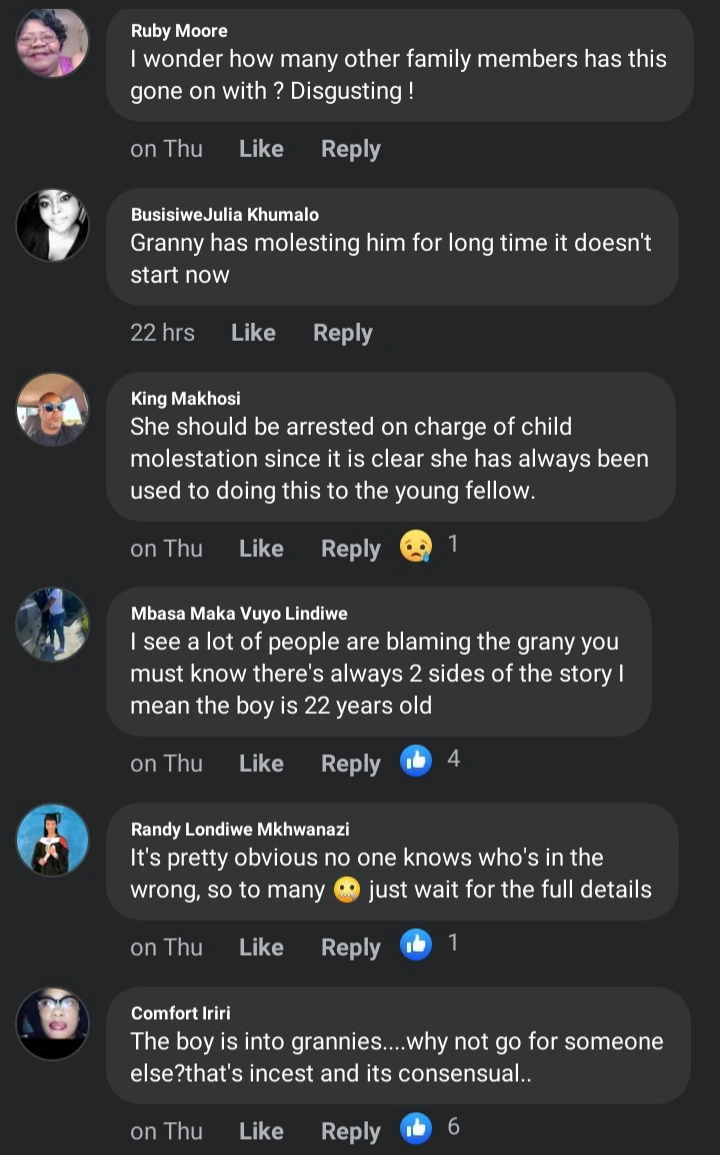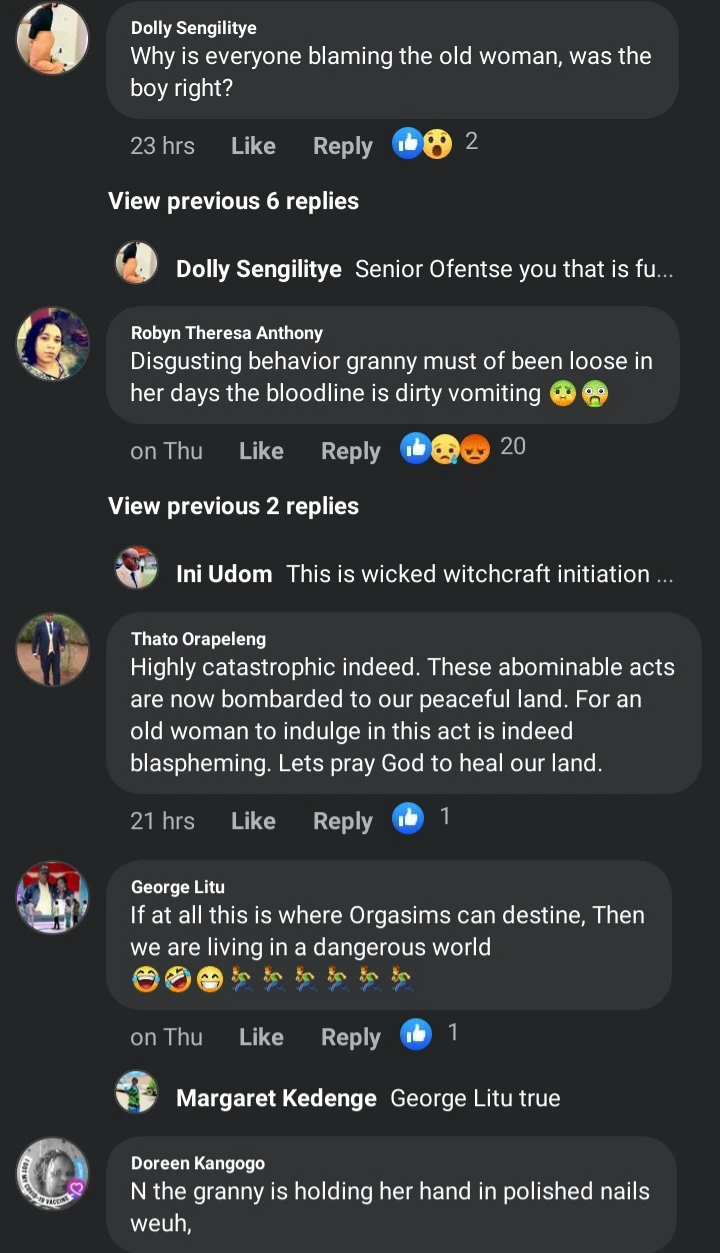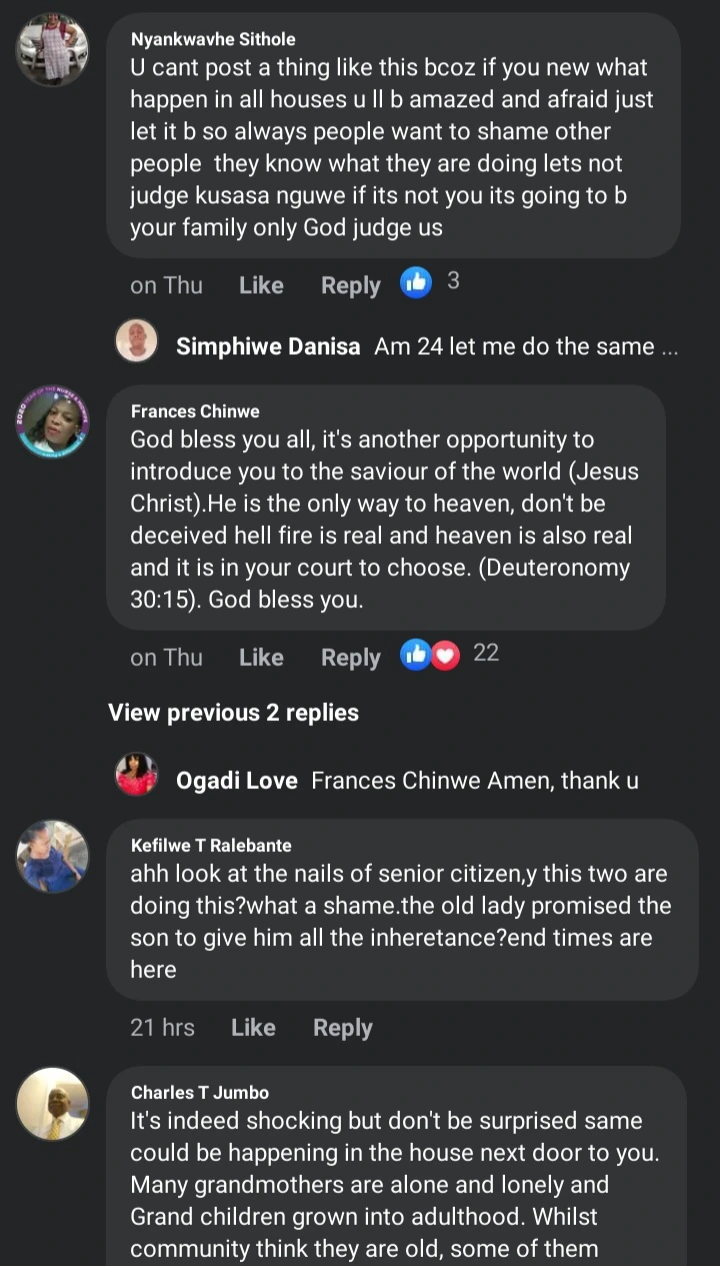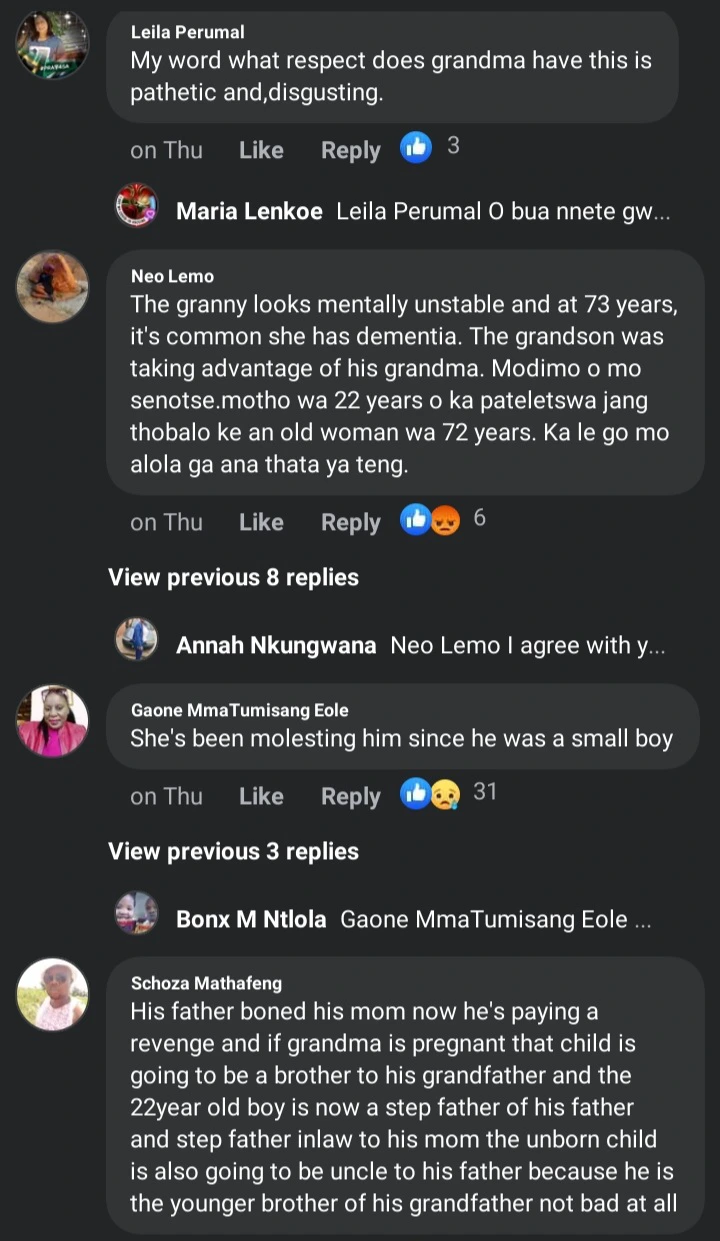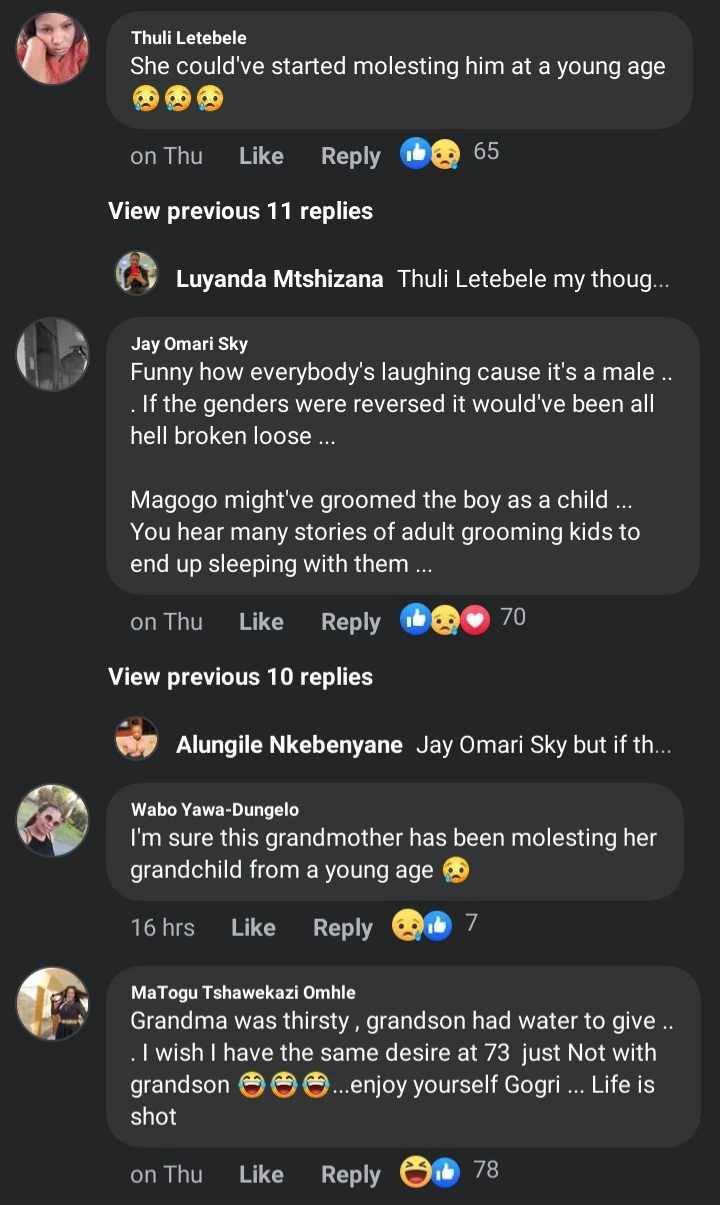 Related Video