A suspected thief was momentarily given a kingly treatment in between instant justice after he was caught in the act.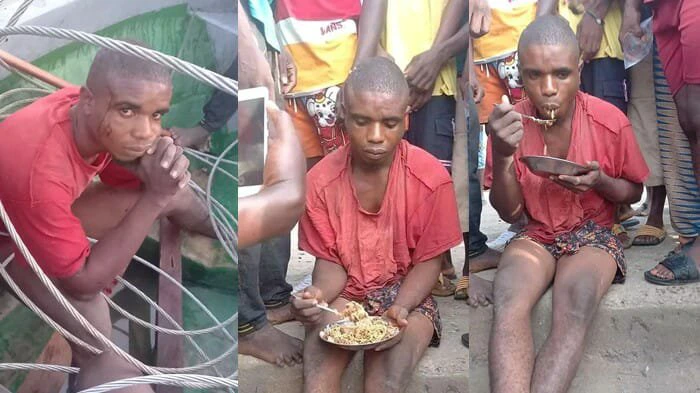 He was fed with well-garnished noodles so that he can gain enough stamina to withstand the next round of beating.
According to the report, the incident occurred in Agorogbene community, Bayelsa state.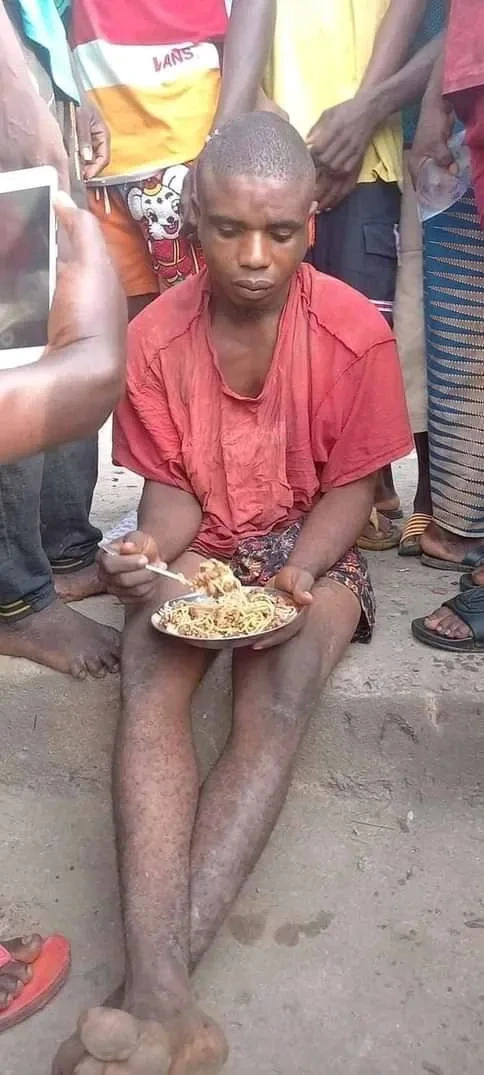 One Jonah Goodluck Dimie who shared the story on Facebook alongside the photos wrote:
"Whahala no they Finnish ooh, this one come shock me.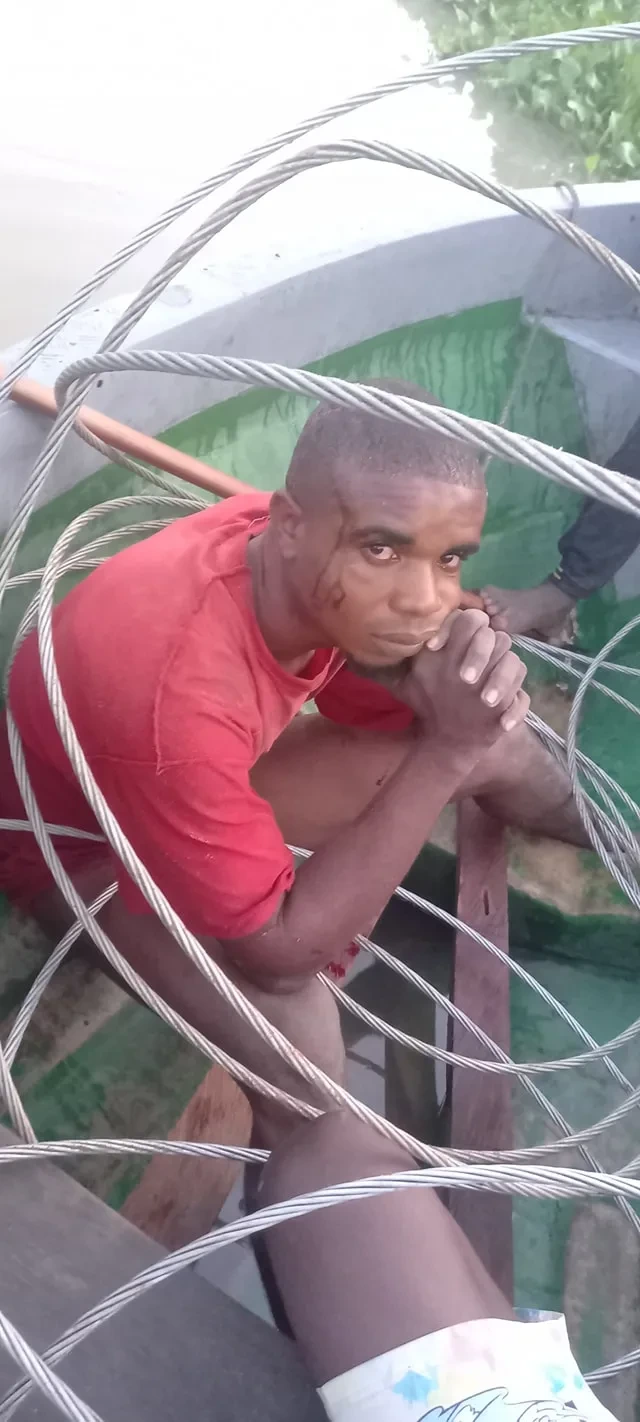 Why my community nepa light electrification cables, this very two criminal's named Mr preye Ayase and one Mr Ringo tareladei all from amasoma community silga, was caught red-handed by my self and the active vigilante and the youths of Agorogbene community, at the early hours of today been the 20th of April 2022 Agorogbene/Ogobiri road, in the process of vandalising nepa light electrification cables."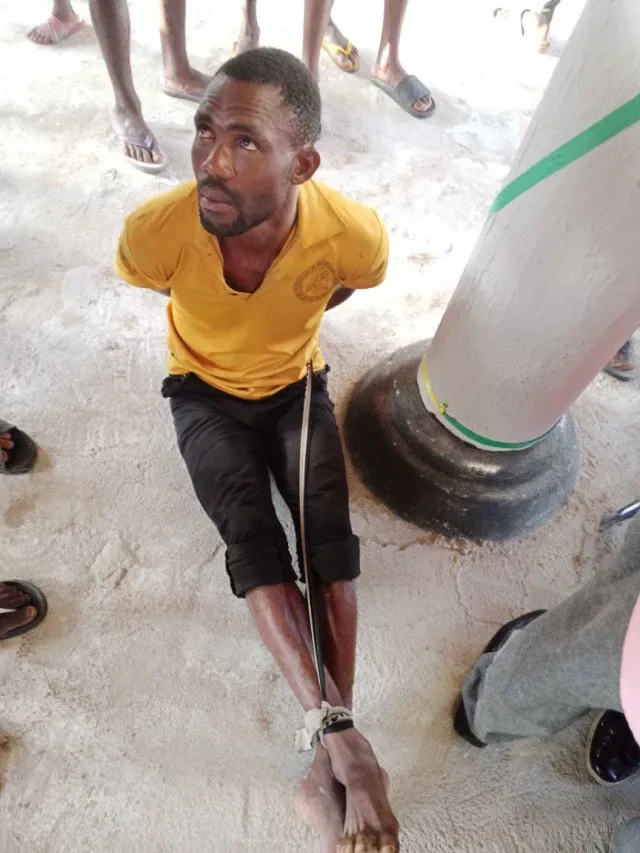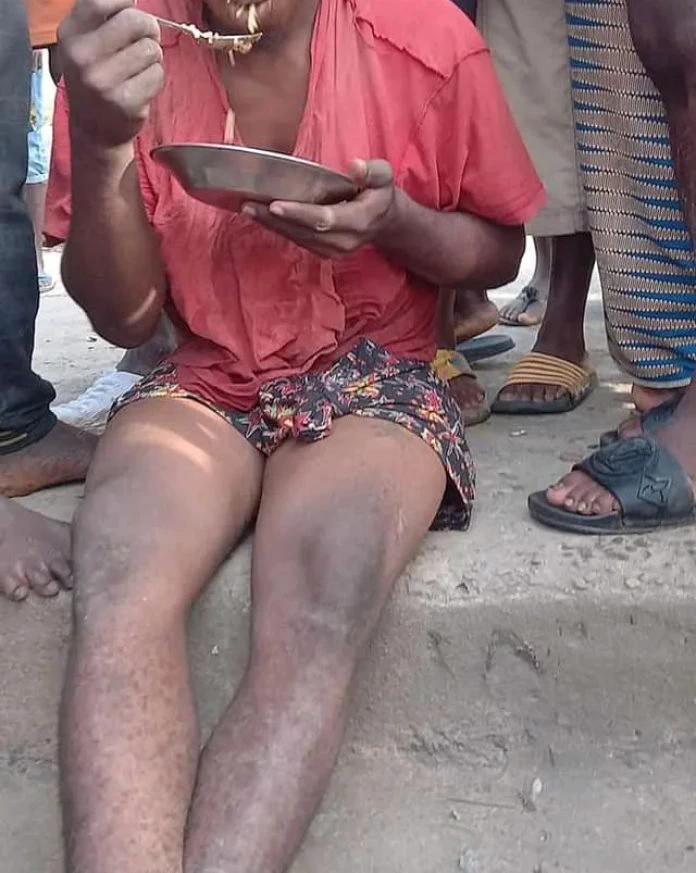 Related Video