Social media Influencers are fighting for a man on Twitter and no one is willing to back down. No one saw it coming because they are always supporting each other on twitter and everyone loved their friendship.
Queen Zee accused her friend Nelly of stealing her man, and the HIV activist is not denying it. She told her that she would do anything to get her out of the way. She accused her of using muti and sleeping with the guy's father. The two have been going back and forth airing each other's dirty laundries.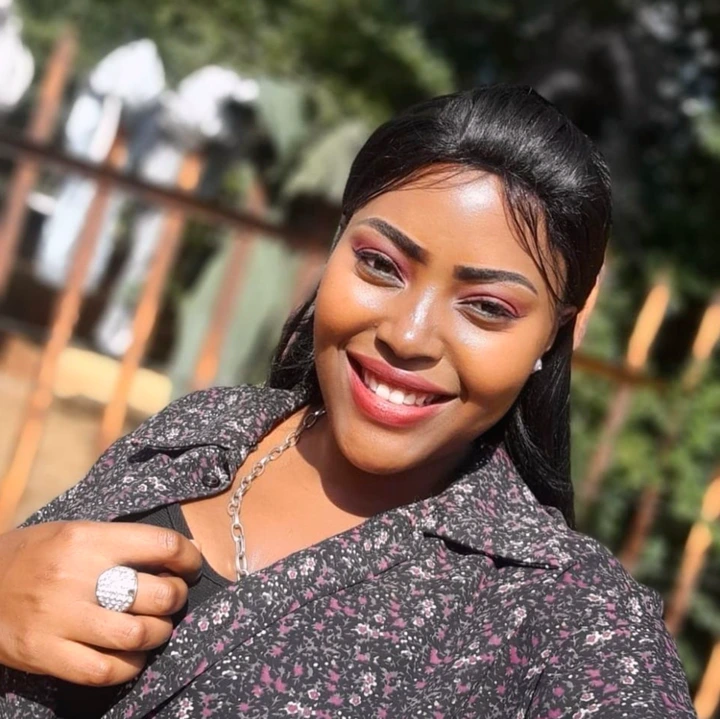 "So you decided to block me on his phone and yours too? Tell him to come fetch his torn underwear or else I will feed it to the dogs. You can have him, I don't deal with such nonsense. You deserve each other. Please show him this message. His daddy is my type, he is rich and I will make your boyfriend my stepson. I will get back with his daddy, trust me." She said.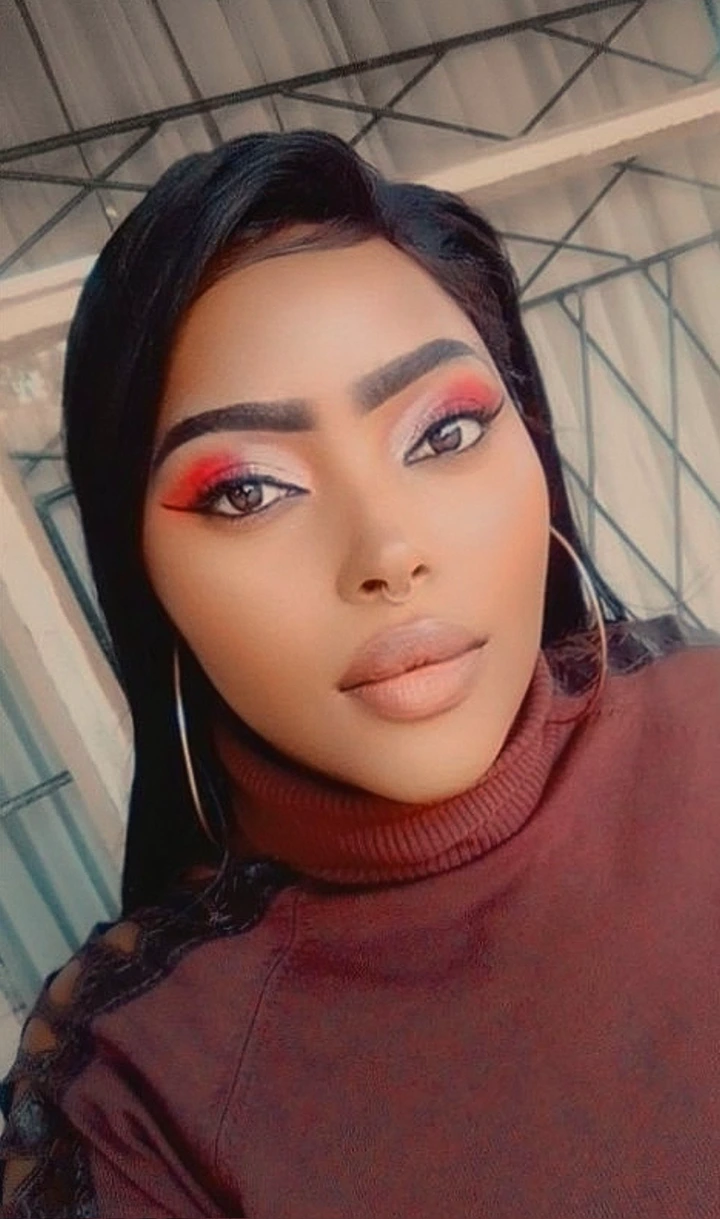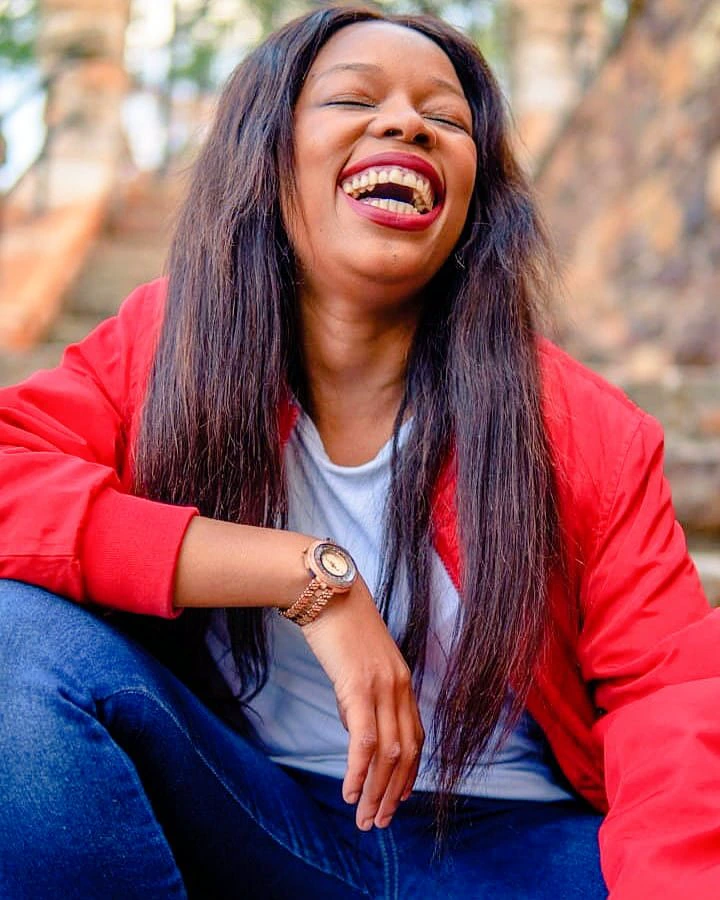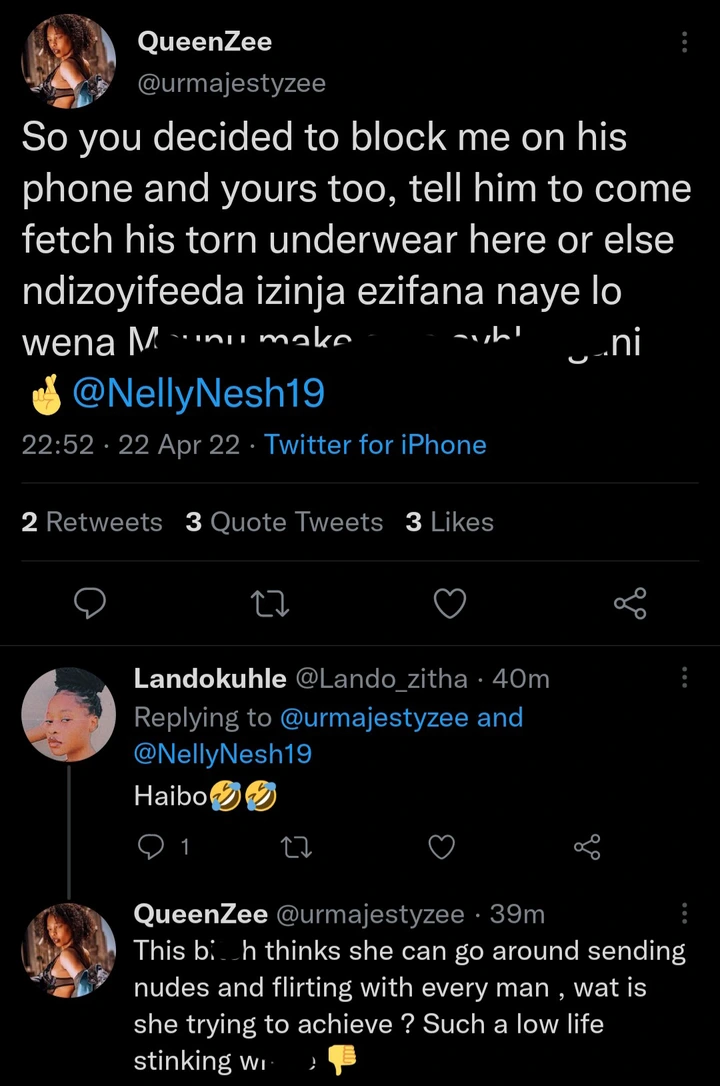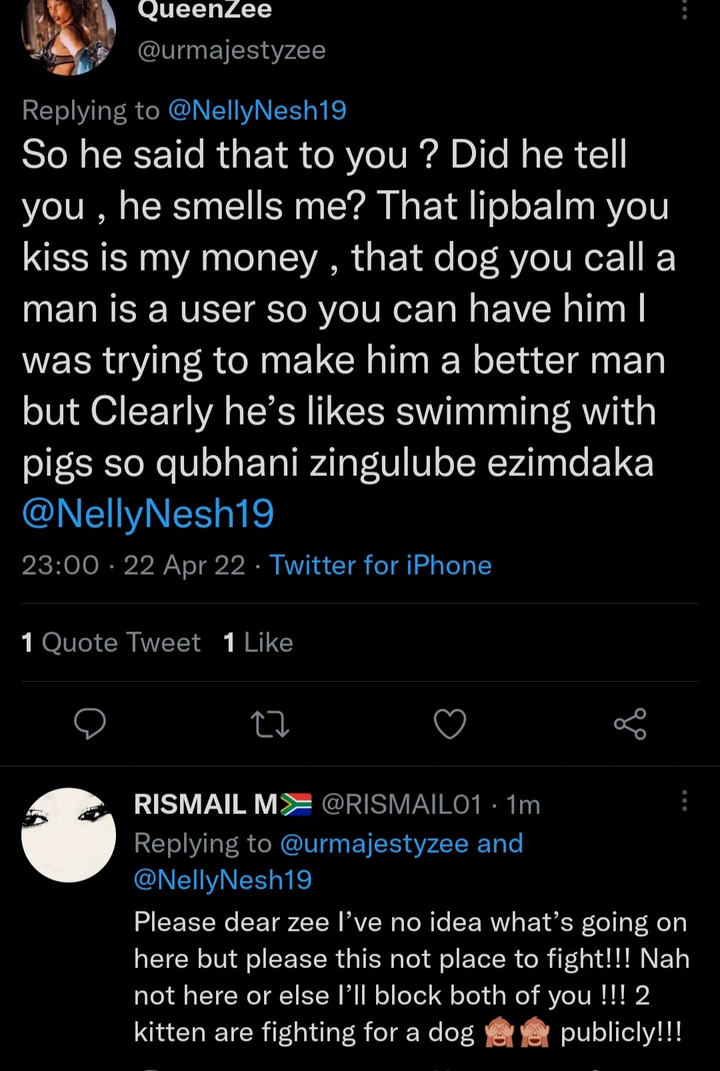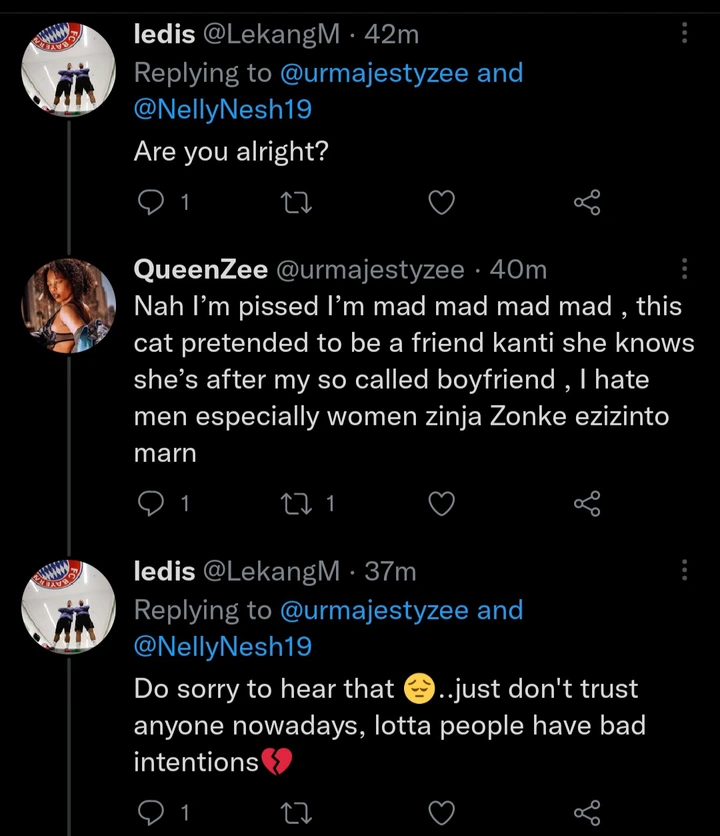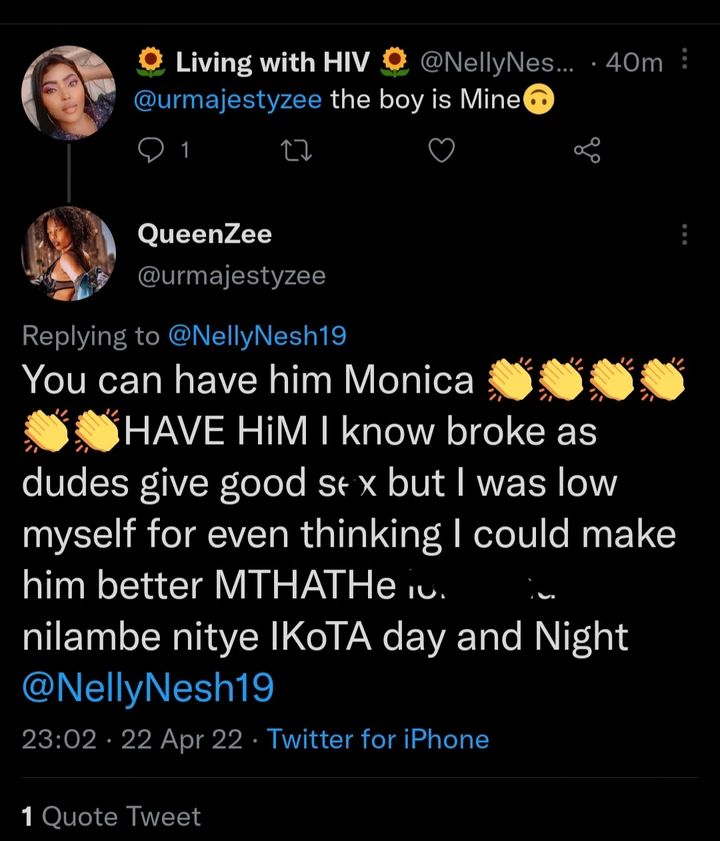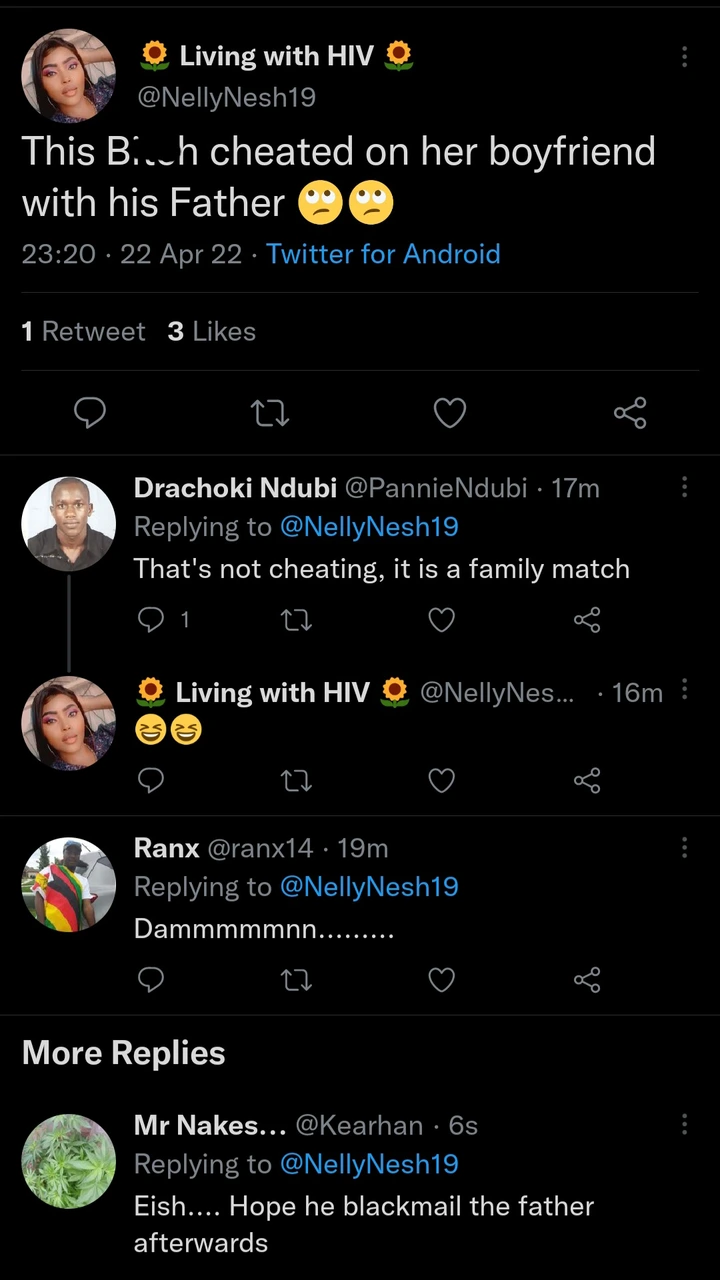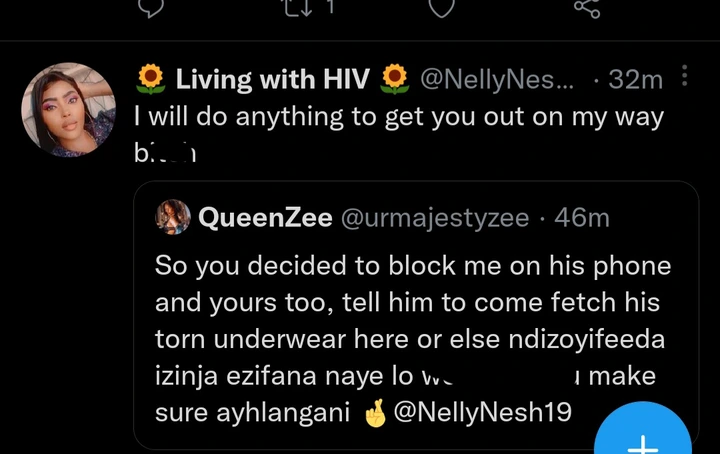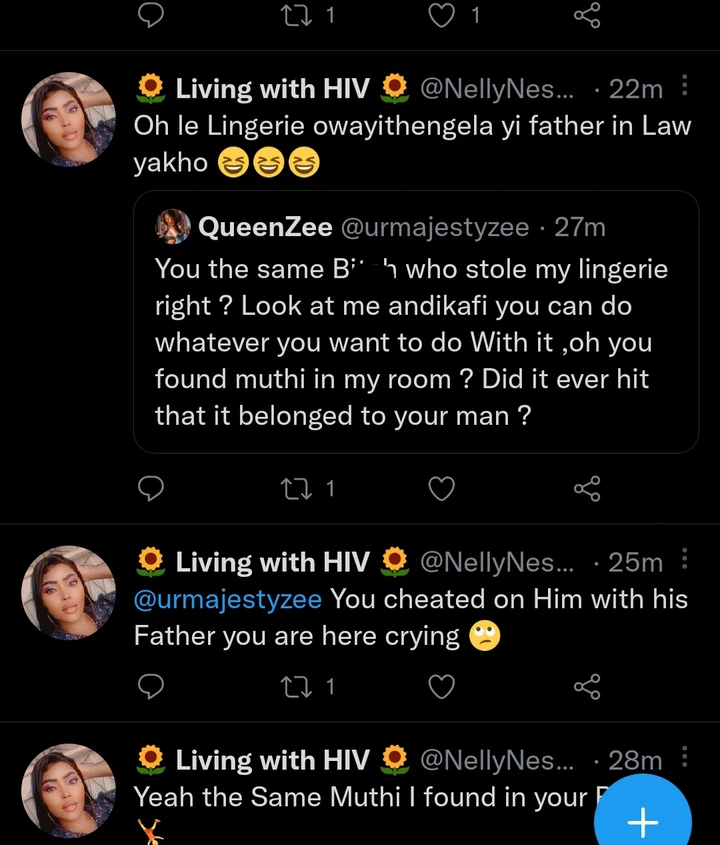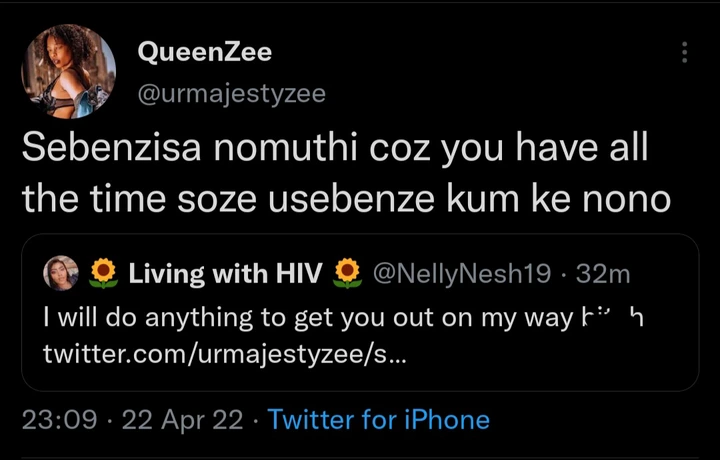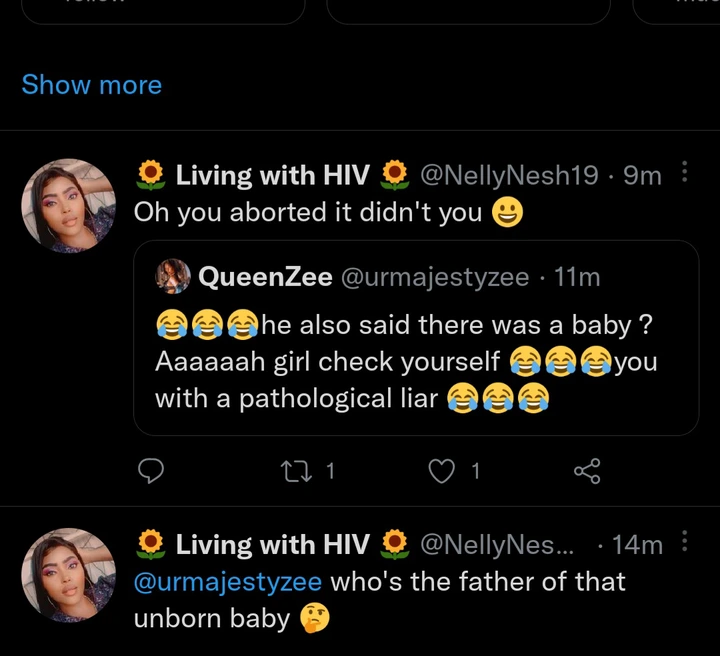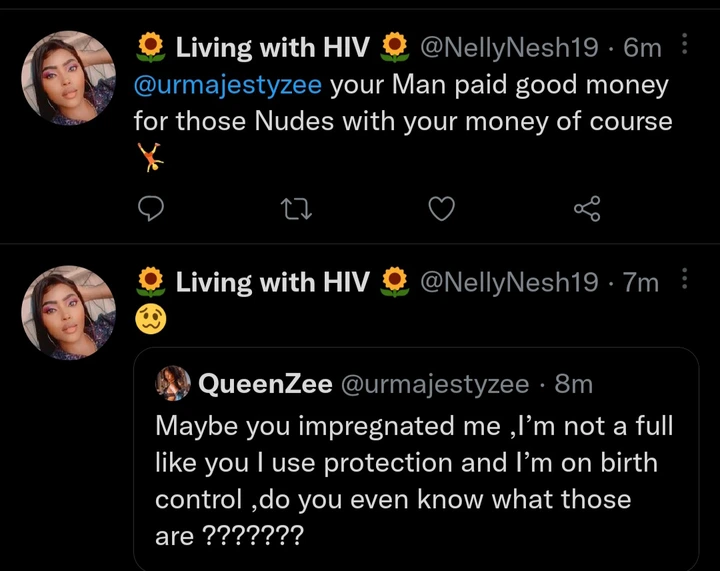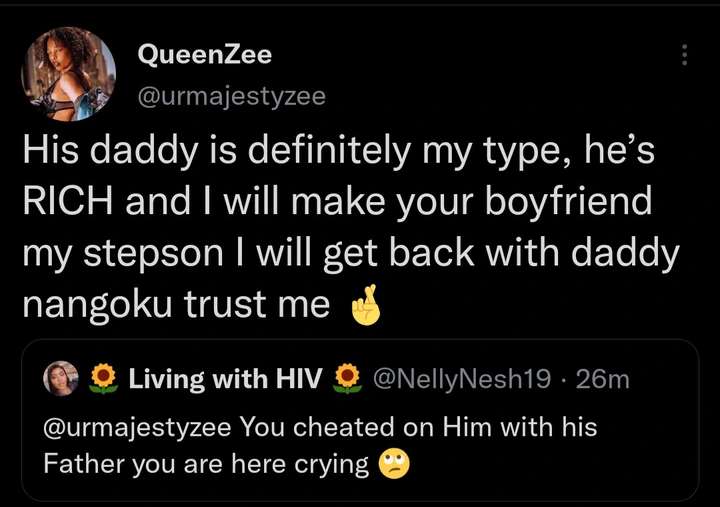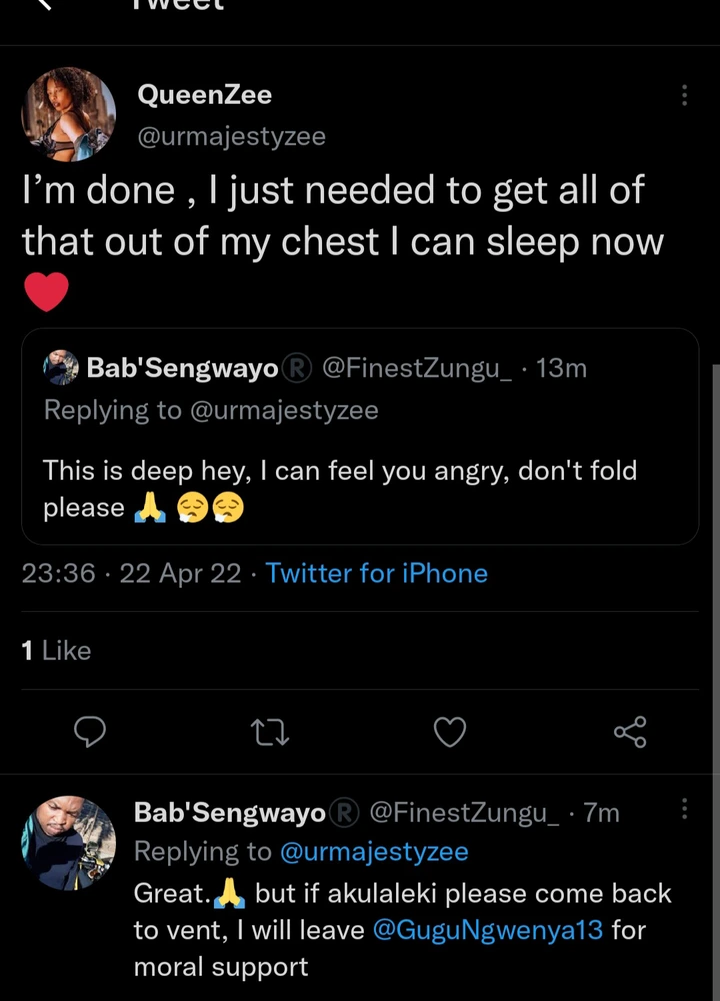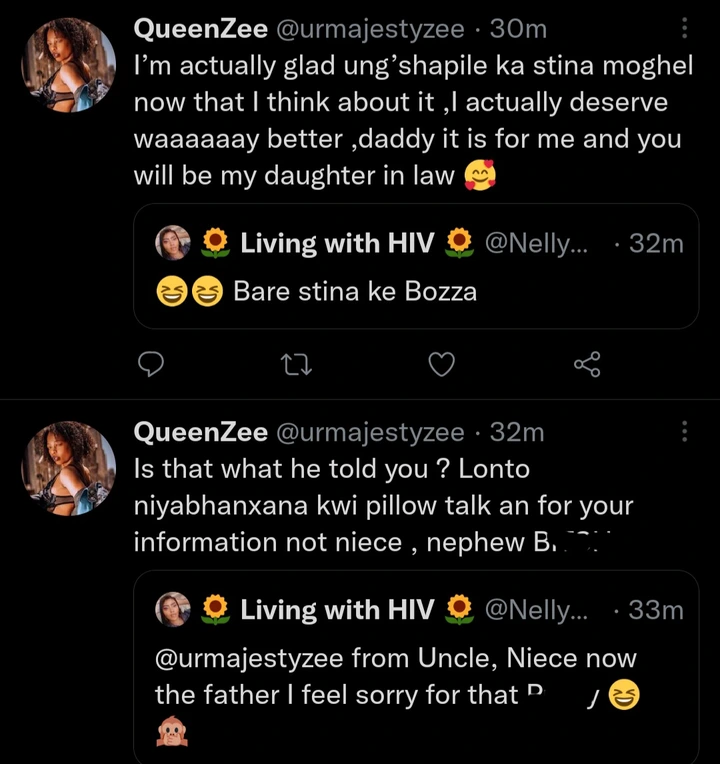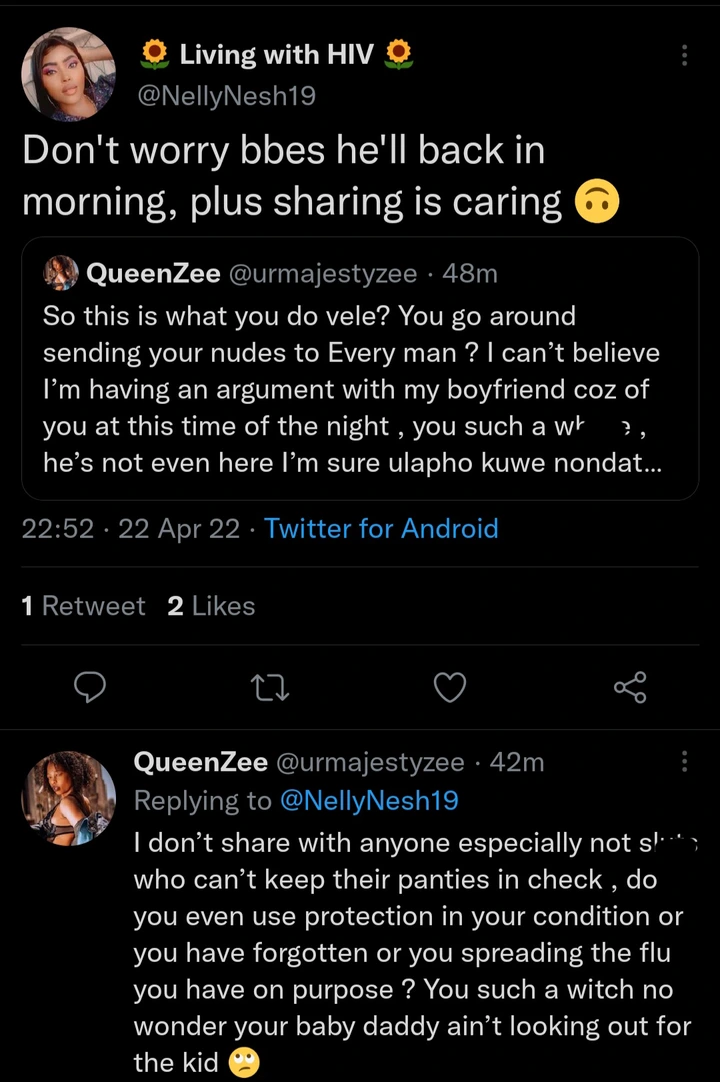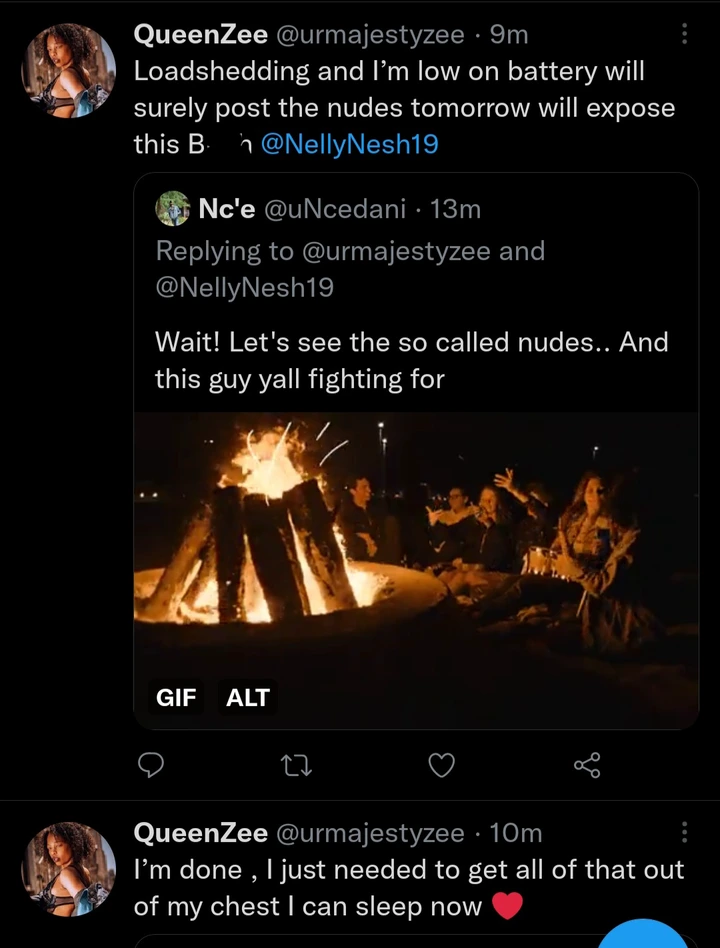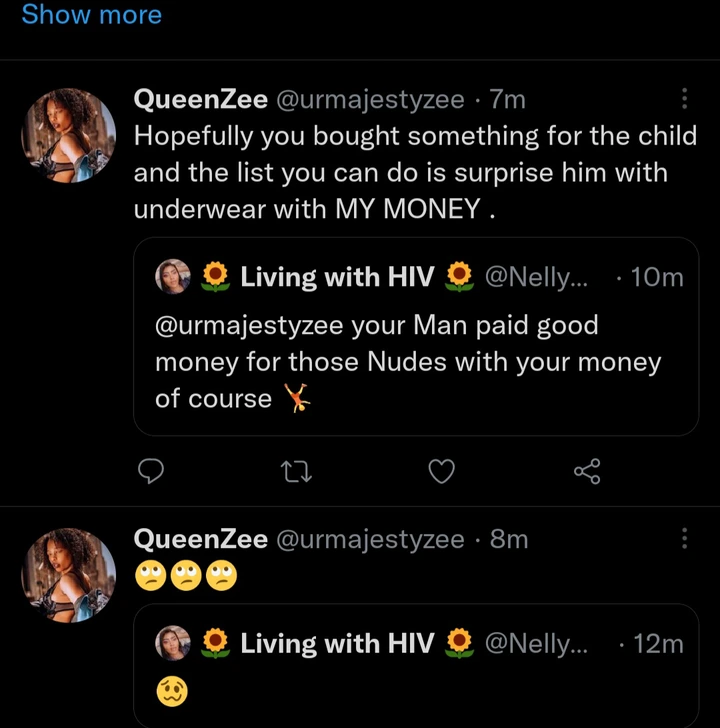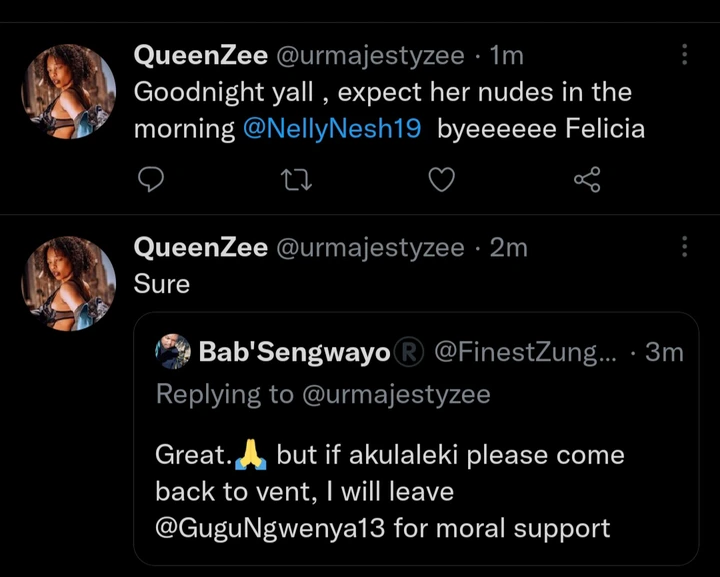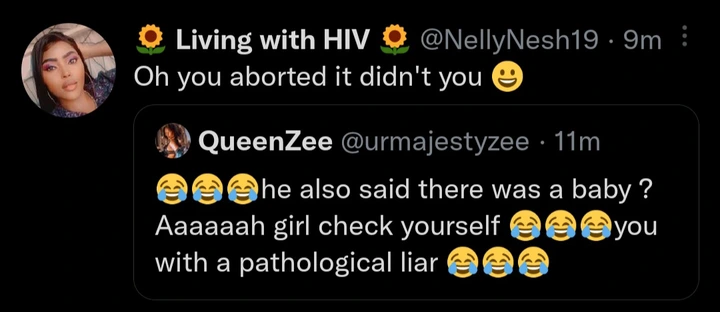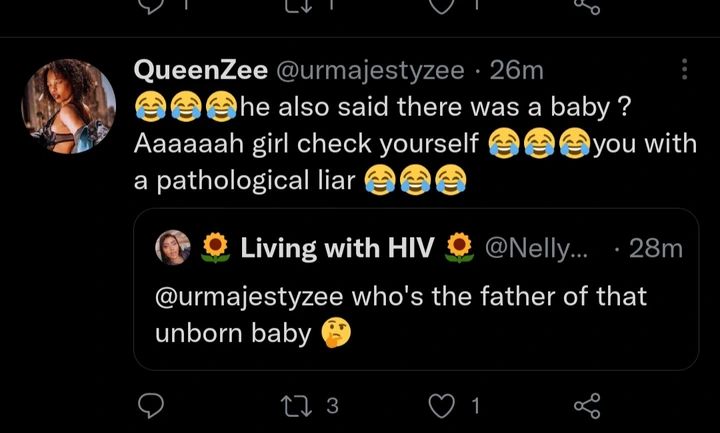 Related Video