A photo of a supposedly hardworking man climbing a ladder while carrying an air conditioner on his head was shared on Twitter, and it had Twitter users in stitches.
With the intention of showcasing his hard work and expressing his contempt for girls who ask for money without understanding the amount of labor a man put in to obtain that money.
The user "IM BEEJAY @ gentlegbjgiant " felt compelled to share this sight with the rest of the world on social media.
On April 16, 2022, at 8:45 p.m., he captioned it, "and Someone's daughter will come and ask this guy urgent R2K neh."
Grabbing the attention of the masses at once , and so far managed to obtain a seazable amount of 151 retweets , 22 Qoute tweets and 983 likes.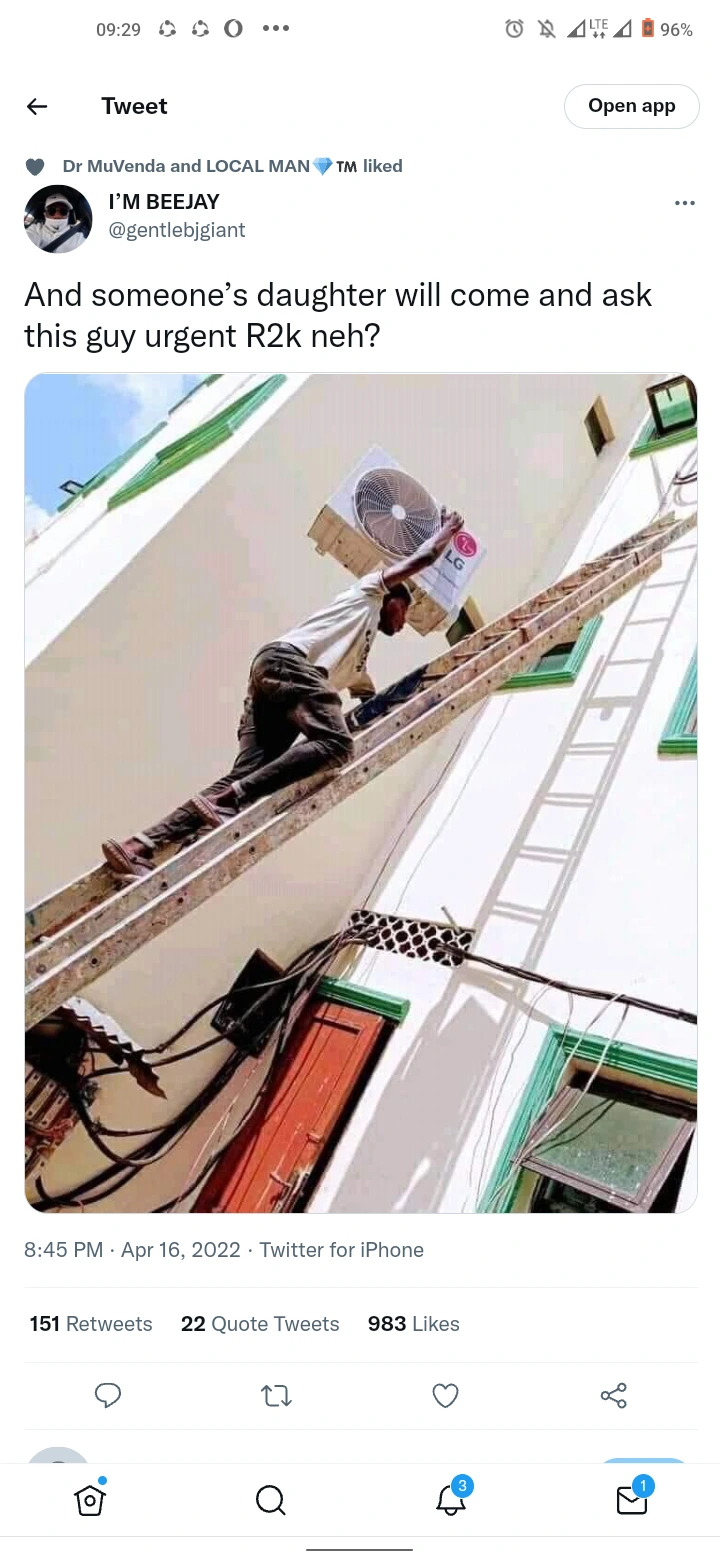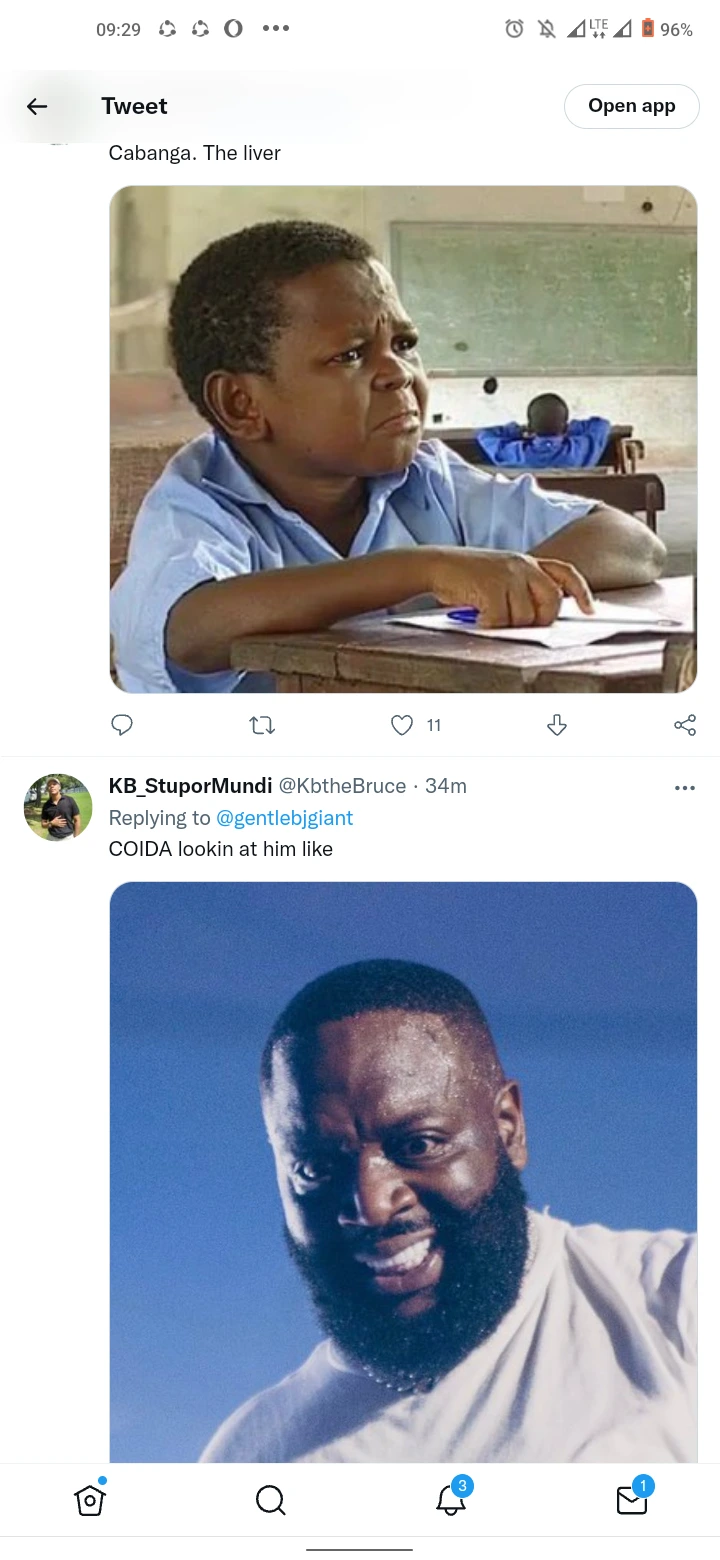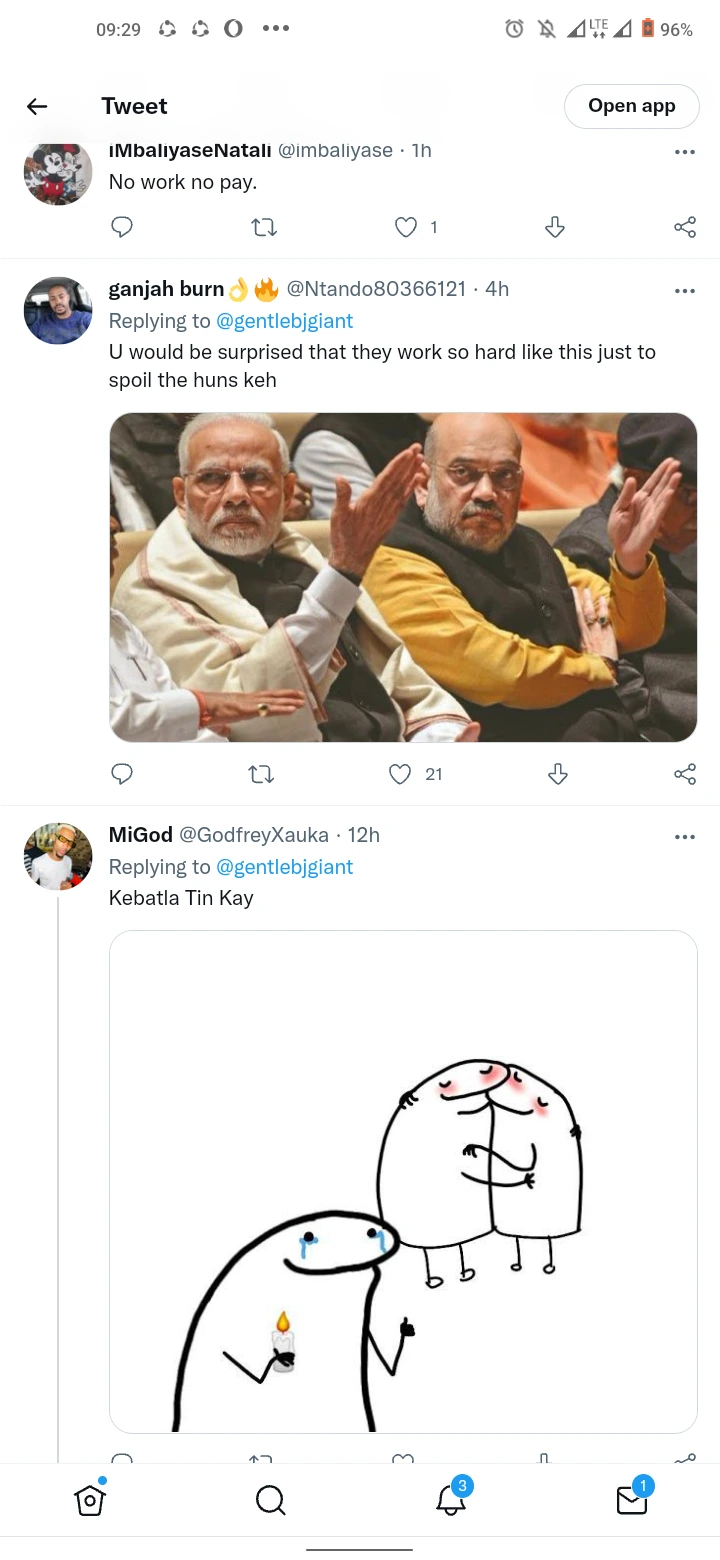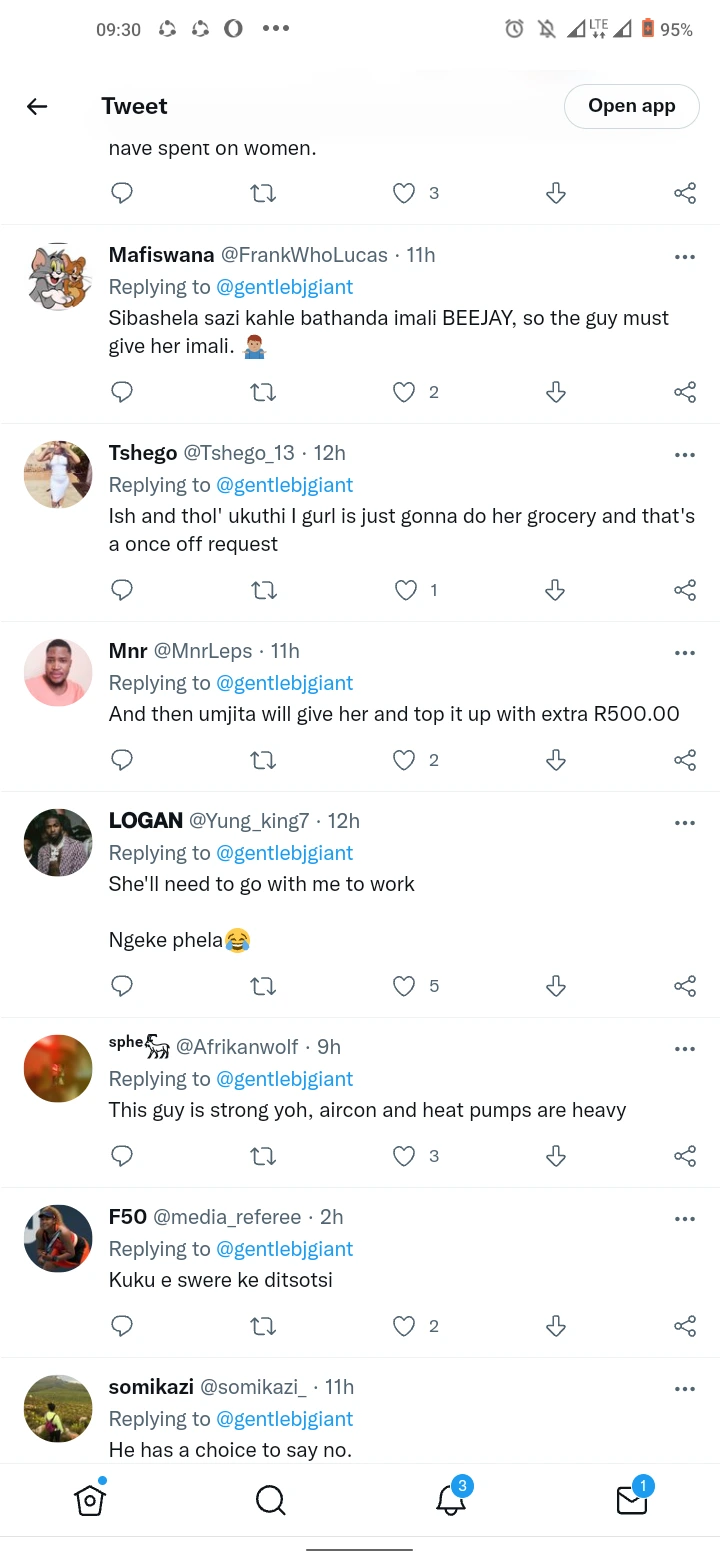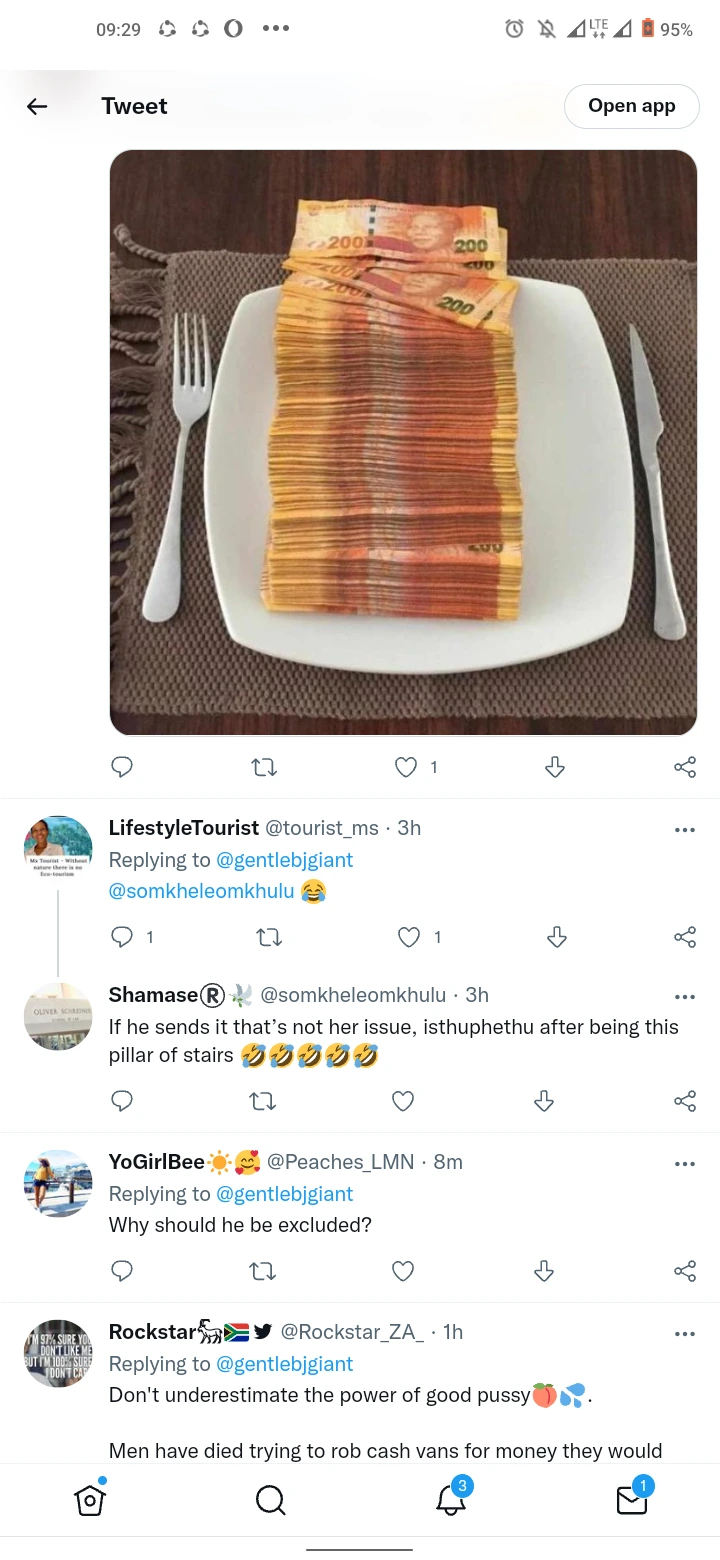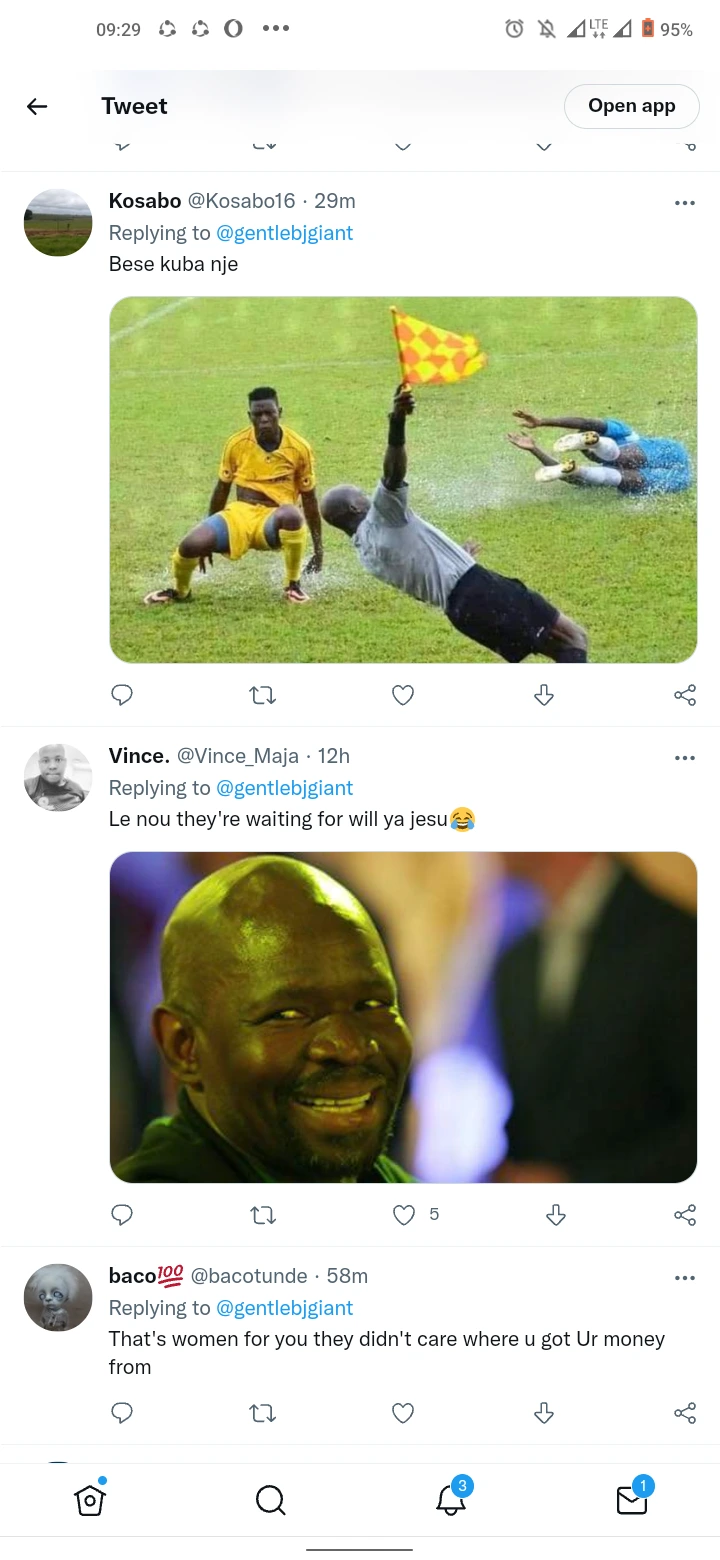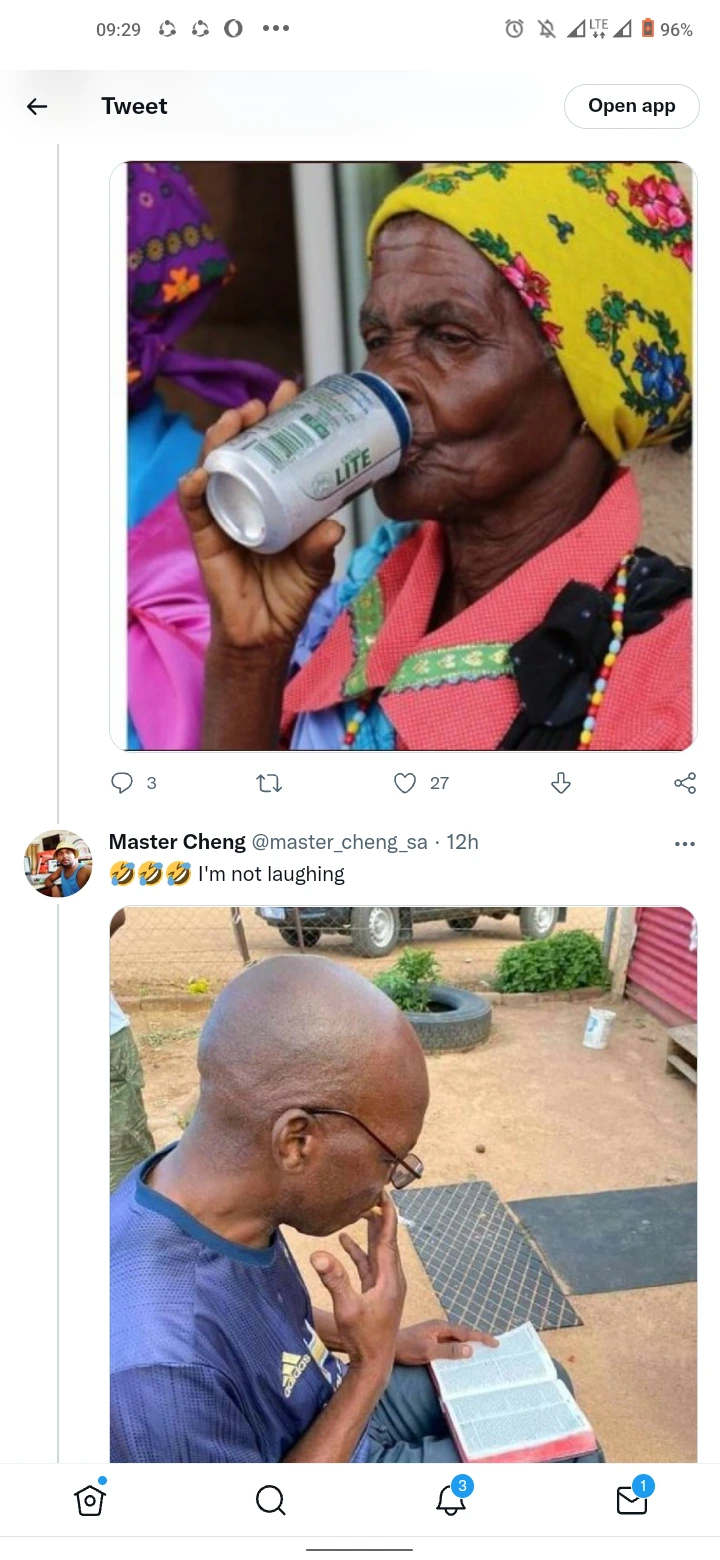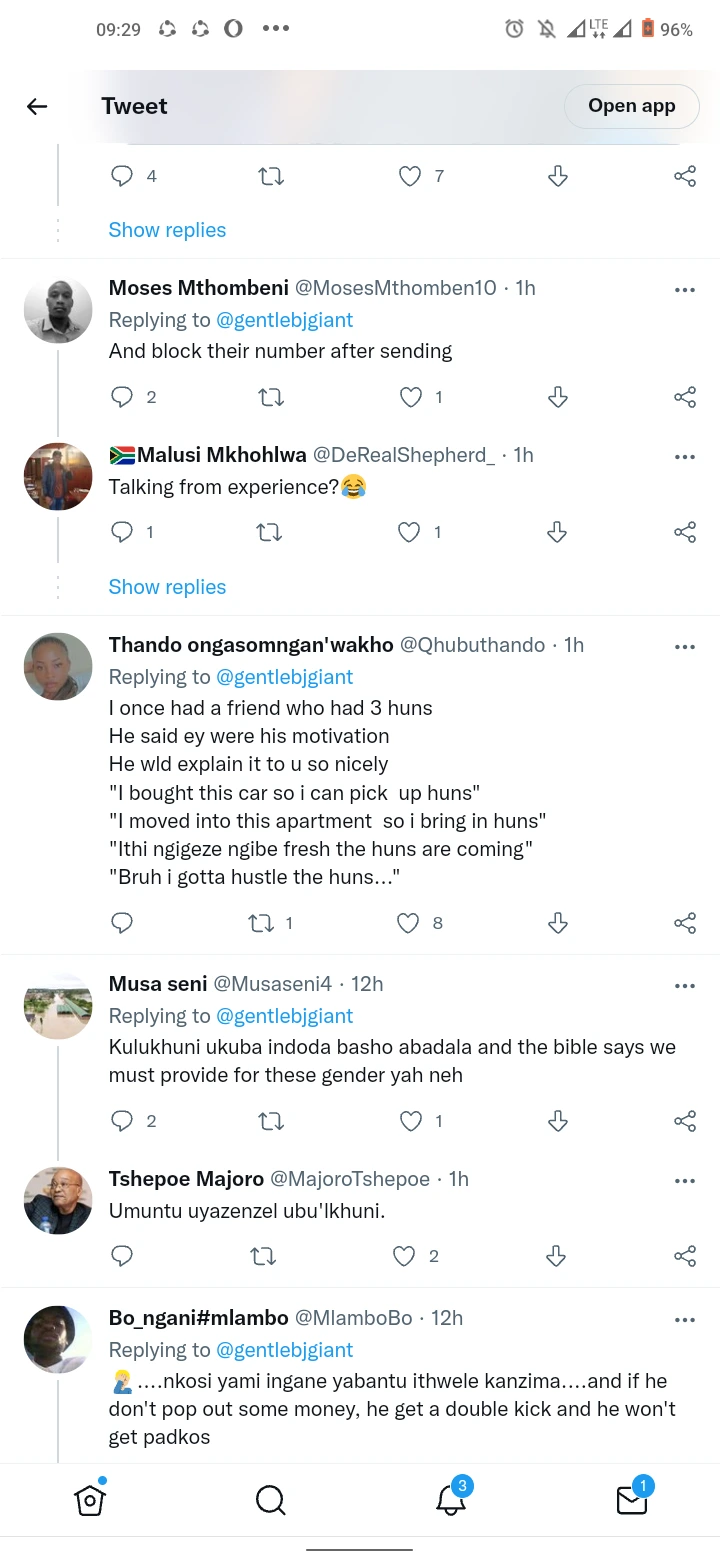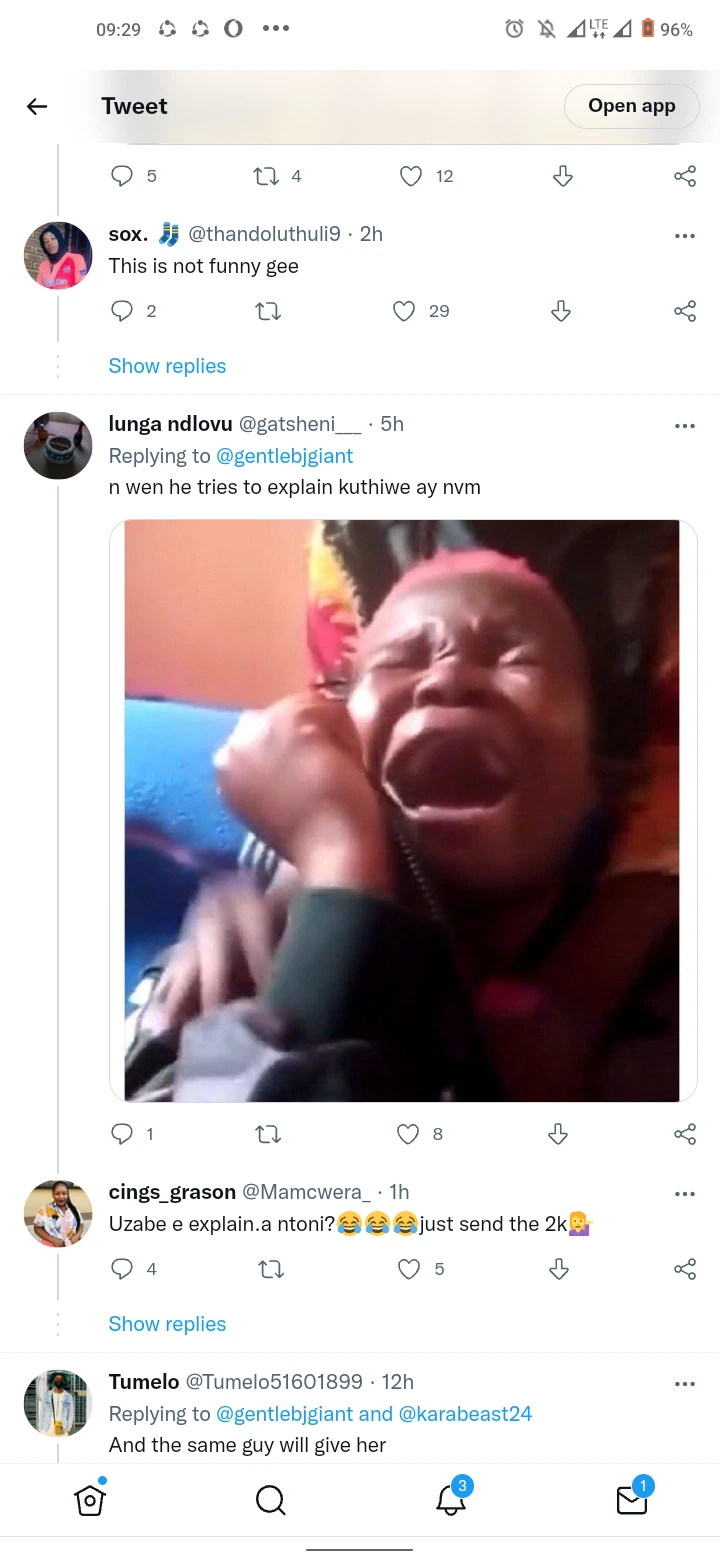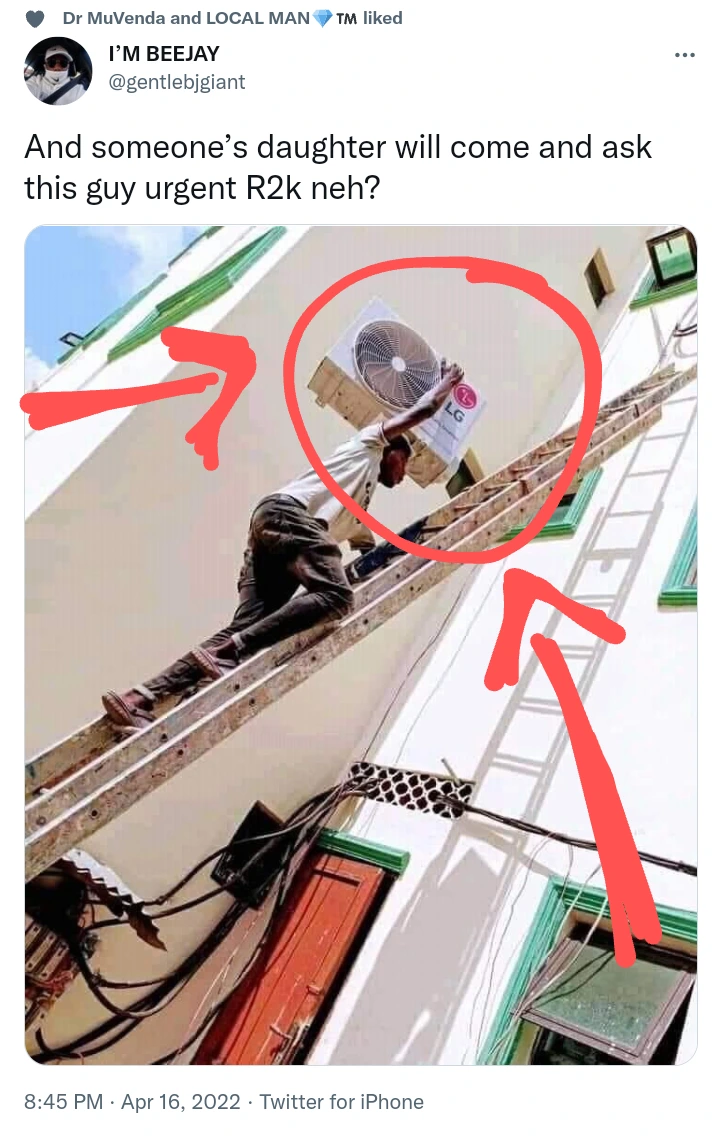 Related Video