A bolt driver has narrated how he got humiliated after calling to check up on a young lady he dropped at a stranger's house in Lekki.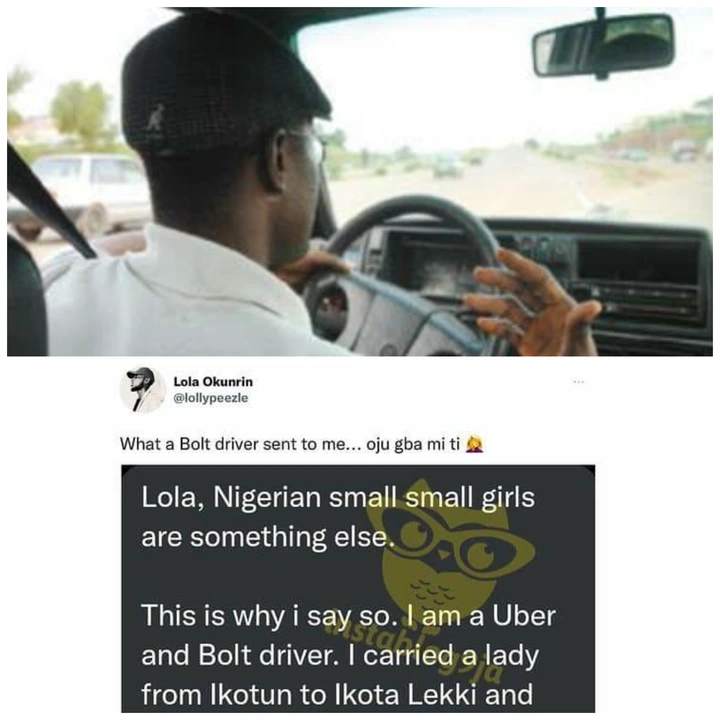 Apparently, the driver picked her up from ikotun to Ikota Lekki, and when they got to her destination, she claimed that she was scared to go in, due to what is happening recently, as she had never met him before.
She didn't want to go back either, so she gave the driver her number, pleading to him to call back later in the day to check up on her. Just incase anything happens, he should alert the public.
The driver even managed to take a secret photograph of the young man that came to pick her up.
When the driver was done with work and was already home, he decided to call the young girl to check up on her, just incase nothing was wrong.
The young lady picked and began to shout at him after he introduced himself as the taxi driver. She accused him of wanting to woo her, she also threatened to report him. She put the phone on loud speaker and the other young men in the room also rained curses on him, threatening to make sure he lost his job.
He felt so disheartened and has now promised never to check up on passenger to picks up ever again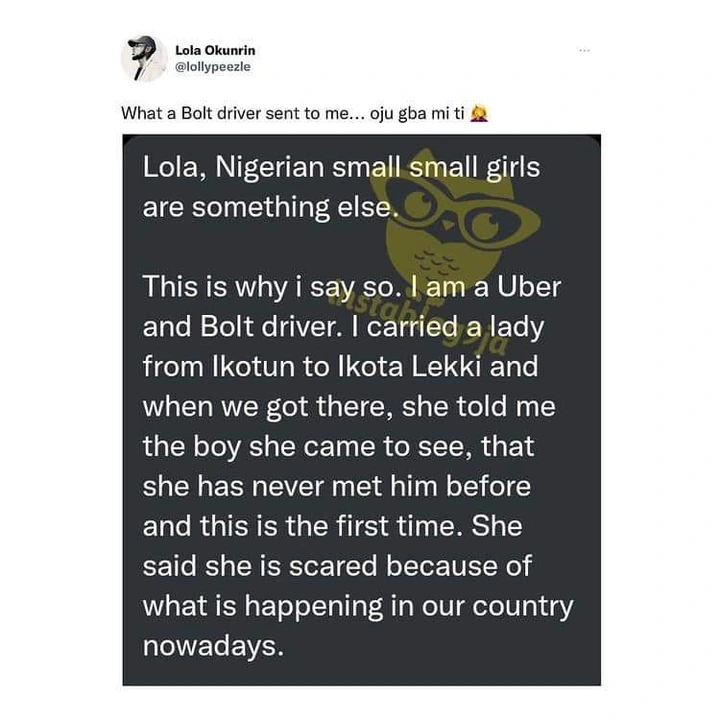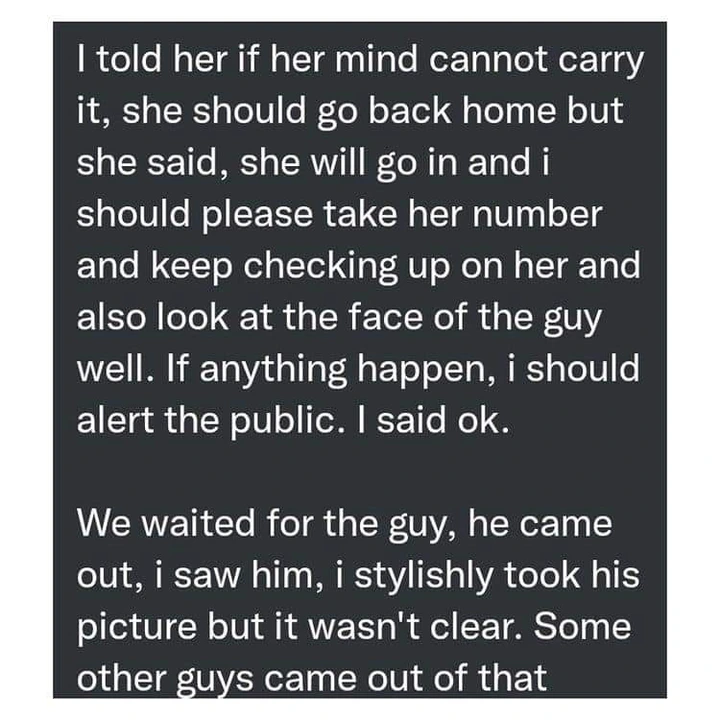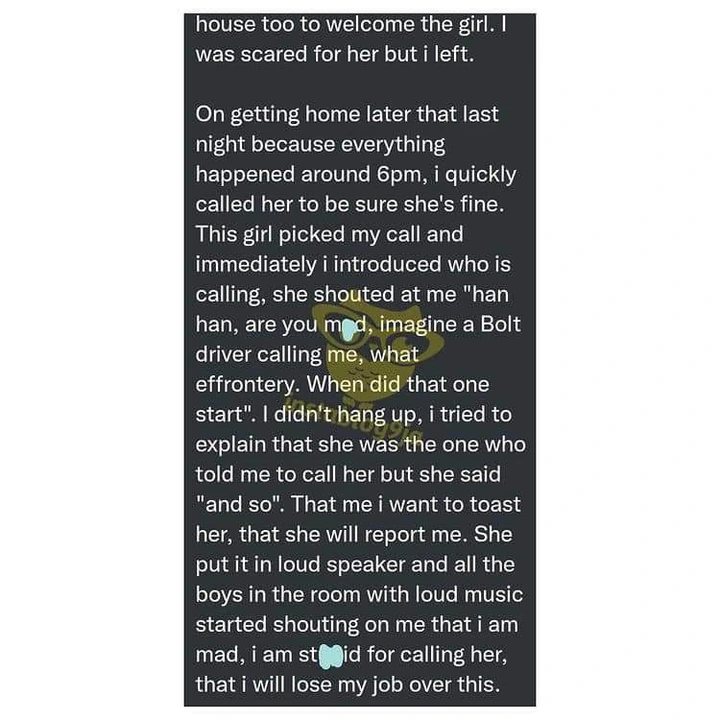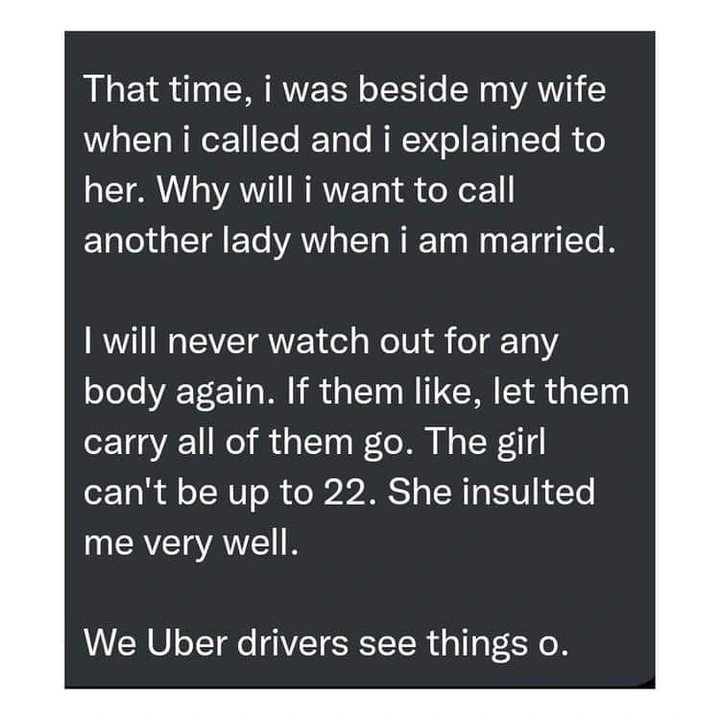 The reality is that many of us are victim of this, if not worse.
The driver was only trying to be nice by looking out for her just to make sure she is safe, but she seem to have been carried away forgetting that she may be similar situation next time and not find help.
Related Video