A 43-year-old woman, Ifeyinwa Veronica Nwankwo, who went to Iyaganku police station in Oyo State Police Command on Monday to report her stabbing her husband, Joseph Nwankwo, to death has been found to have given a false story, as her husband is hale and hearty.
The woman, who also gave her name as Omowumi of Yoruba tribe from Ondo State is an Igbo woman from Enugu State, but domiciled in Ibadan with her husband at Kannike Odoye area of Ibadan North Local Government area.
A national daily (not Nigerian Tribune) published the story of Ifeyinwa's arrest after she reported herself at Iyaganku police station that she killed her husband by stabbing him because he wanted to marry someone from his village, while she, a Yoruba woman, was pregnant with their child.
This had reportedly set police officers in motion, with her being arrested, after which she was taken to Yemetu police station under which jurisdiction the incident was believed to have occurred.
But to the surprise of the law enforcement agents, she called her husband's relation on phone, telling him that she was at the police station because she killed someone. Her husband, who was informed by the relation, came to where his wife was being held, trembling with what he thought had truly happened as he was told.
As he was approaching, Ifeyinwa pointed at him and said: "That's my husband."
Unbelievable as it seemed, the police asked Nwankwo whether it was true and he confirmed he was her husband. A little bit taken aback and confused by the woman's report and what was being witnessed, the police officers took her and the husband into their residence and searched everywhere to see if they would find a dead body, but nothing of such was discovered.
The husband told the police officers that he left his wife at home for his shop on Monday morning and was there when he received a call from a relation that his wife had been arrested for killing someone.
Saturday Tribune went in search of the couple and was able to get details of what happened. The wife, Ifeyinwa, introduced herself and told the story thus: "I am Ifeyinwa Veronica Joseph Nwankwo. I'm 43 years old. It is true I went to the police to tell them I killed my husband. I gave my name to the police as Omowumi, the Yoruba translation of my Igbo name 'Ifeyinwa' to make the matter serious. I also told them that I'm from Ondo State but I only schooled there.
"I work with my husband In his shop where he sells patent medicine and provisions. We live at Kannike Odoye in Ibadan and have been married for 10 years. We are looking up to God for fruit of the womb and living together in peace."
Explaining her reason for coming up with a false story about stabbing her husbsnd to death, Ifeyinwa said: "I am at the police station because when I talked to my husband, he would not listen. He would just make me crazy. Secondly, if I wanted to conclude something with him, he would not listen to me.
"Last December, I wanted to travel to Enugu State to see my father. I wanted to be safe. He is just doing as if everything is well but it is not so. I wanted to come out of the bondage but my husband said I should not go."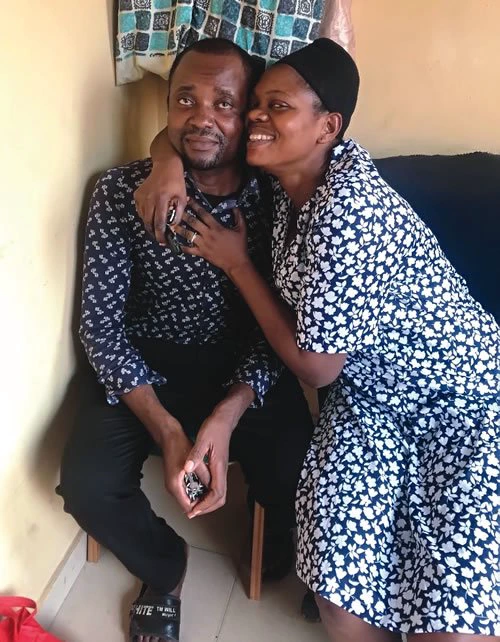 Related Video