After playing an April Fool's Day prank on his partner, a man has been left heartbroken.
On April 1, he sent a message to his girl, telling her that the relationship isn't working and that he wants to find another girl to date.
She replied it wasn't a problem and answered calmly. This surprised him because he anticipated her to urge him to stay together.
Something he began out as a joke turned out to be true when the lady remarked it was best if they stayed friends.
Sharing a screenshot of their chat, he wrote; "I decided to prank my girlfriend o April Fool's day and that's how my relationship ended".
Read the conversation;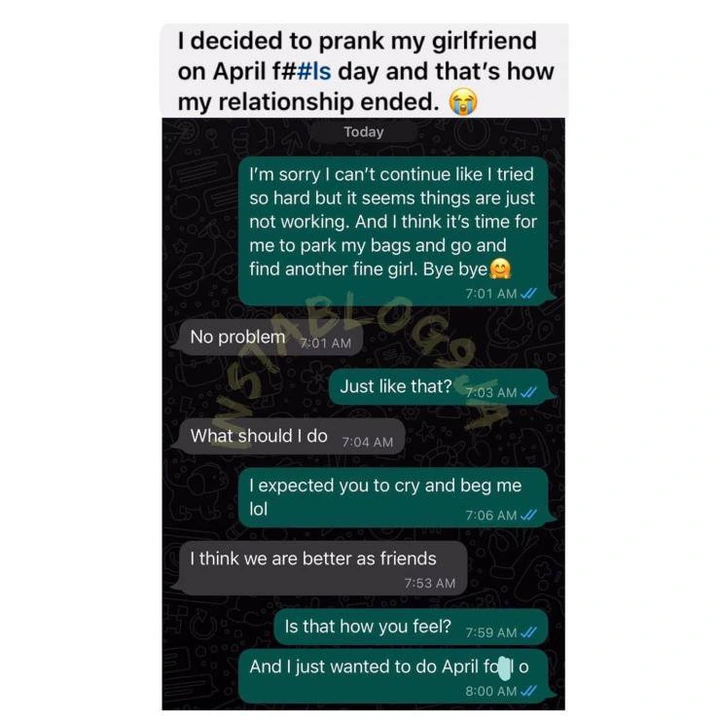 Related Video