Jill Biden has arrived in Tokyo, Japan, ahead of the 2021 Summer Olympic Games' opening ceremony on Friday. As a first woman, this is her first solo travel abroad.
On Thursday afternoon, July 22, the US First Lady arrived at Yokota Air Force Base in Tokyo.
Biden expressed her eagerness to visit Japan. 'You are, aren't you?' As she left the Alaska stop, the first lady assured reporters, "I'll see you there."
Jill Biden, the first lady of the United States, arrives in Japan for the Tokyo Olympics (photos)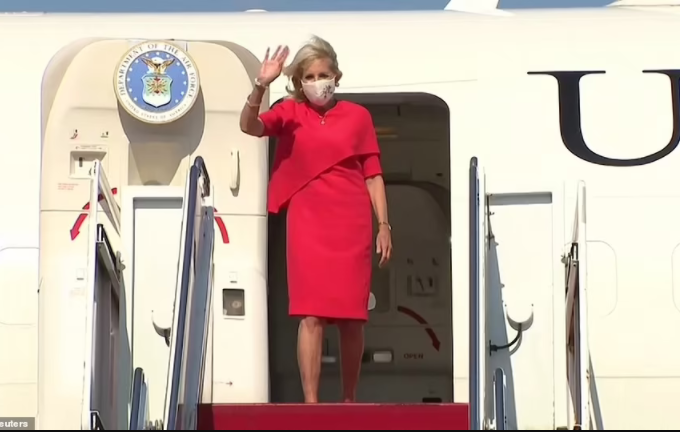 According to sources, she and Raymond Greene of the US Embassy in Tokyo were the only two members of the official presidential delegation who attended the games.
The US First lady touched down at Yokota Air Force Base in Tokyo on Thursday afternoon, July 22.
Biden said she was excited to get to Japan. 'Yes aren't you? I'll see you there,' the first lady told reporters as she departed the Alaska stop.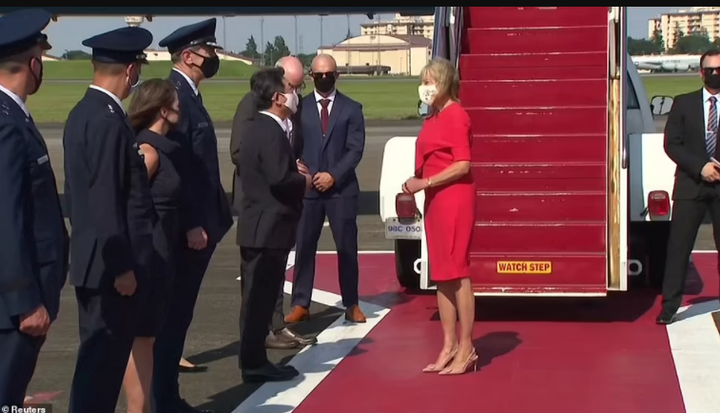 In Tokyo Thursday night, Biden will have dinner with Japanese Prime Minister Yoshihide Suga and his wife, Mariko Suga, at the Akasaka Palace.
Mariko Suga and Biden will also spend time together Friday morning at the Akasaka Palace, as they didn't have the opportunity in April when the Japanese prime minister came to the White House because the Japanese first lady didn't make the trip.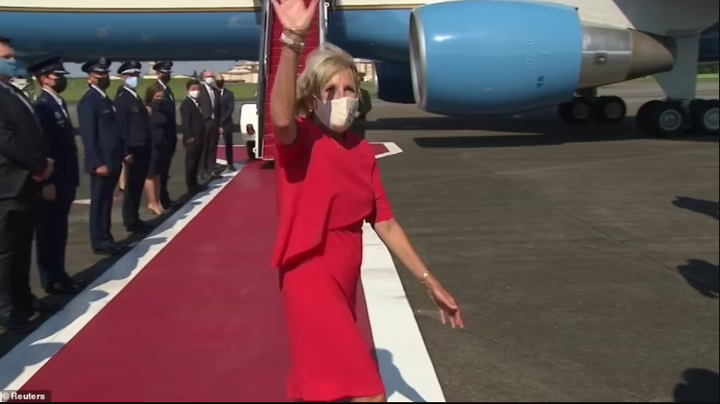 To diminish any COVID risk, the first lady will then meet virtually with members of Team USA. On Monday, two Team USA athletes, alternate gymnast Kara Eaker and basketball player Katie Lou Samuelson, had already tested positive for COVID-19.
Biden will then meet Japanese Emperor Naruhito at the Imperial Palace.
In the evening, the first lady will attend the Tokyo Olympics' opening ceremony.
On Saturday, Biden will spend time at the U.S. embassy in Tokyo. She also plans to dedicate a room at the Chief of Mission Residence to Irene Hirano Inouye and Sen. Daniel Inouye.
After the dedication, the first lady will watch the U.S. versus Mexico softball game with foreign service members and their families.
Biden will then head to Olympics venues to watch several events before leaving Japan.
Related Video