The love for money by most ladies in other to live a good life has led a lady to reveal that she would enter into the p0rn business should she still be broke by the end of August which is just next months away.
The lady whose name was identified as @loviass revealed that it would be better to play all the romantic and adult scenes in p0rn if only she does not see any change in life.
According to her, she would make videos of herself having s3x with men and also fondling herself which she would sell to people who want to have a look at her nakedness, and also organize hookups where she would service s3x starved men.
According to recent statistics, the p0rn industry is one of the most lucrative businesses in the world, and p0rn websites are the most frequented on the internet.
These culminate into the money the actors and actresses who play these sexual fantasy roles are paid for their services.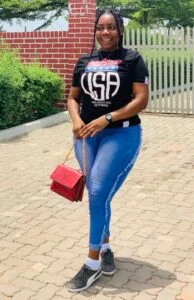 Related video