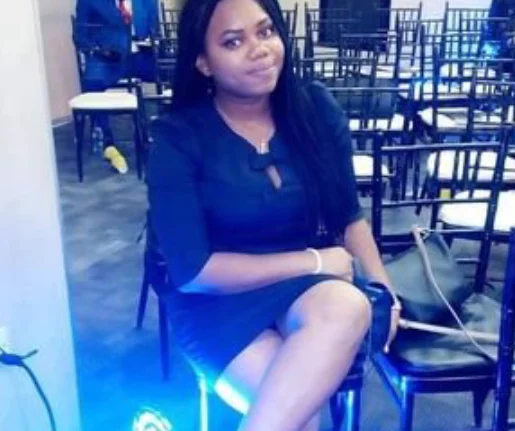 A young lady is known as LULU whose Twitter handle is @LucyNgznnj while replying to a post on Twitter shared her experiences with married men.
In her comment, she complained about how young guys don't ask her out and she feels she is under a spell.
She said it's only married men that always ask her out and she's kind of worried about this.
In her words she said, "Like seriously its 2years the kind of guy i really want to be said hi to me its Only married men to The extent I had to give one a serious warning last week I am beginning to think I am under a spell, I am young, pretty and attractive yet young guys don't Ask me out its always Mar Men".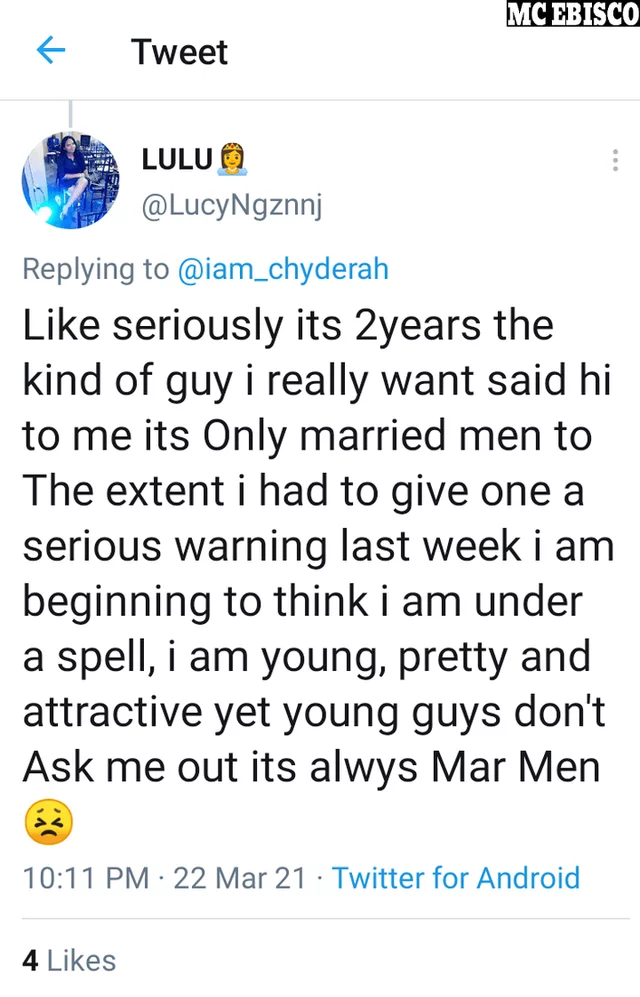 Her comment was on a post that was posted by a Twitter user whose handle is The King's Daughter (@iam_chyderah). In her post she asked a very meaningful and sensitive question.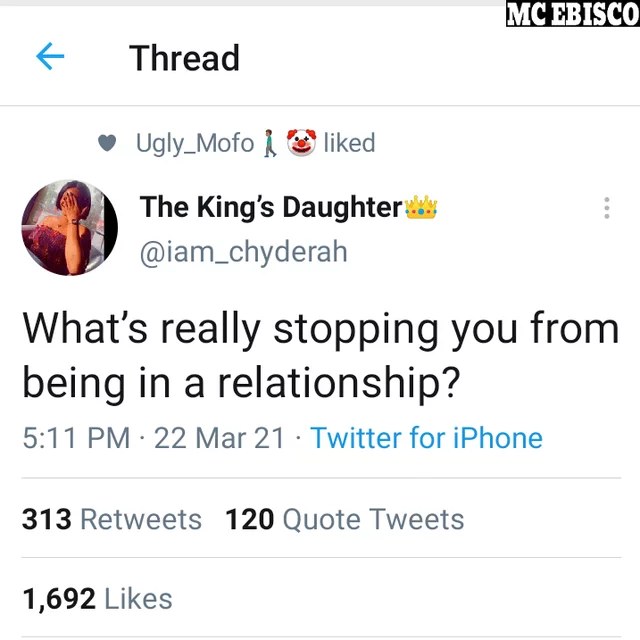 Most Twitter users also commented on the post.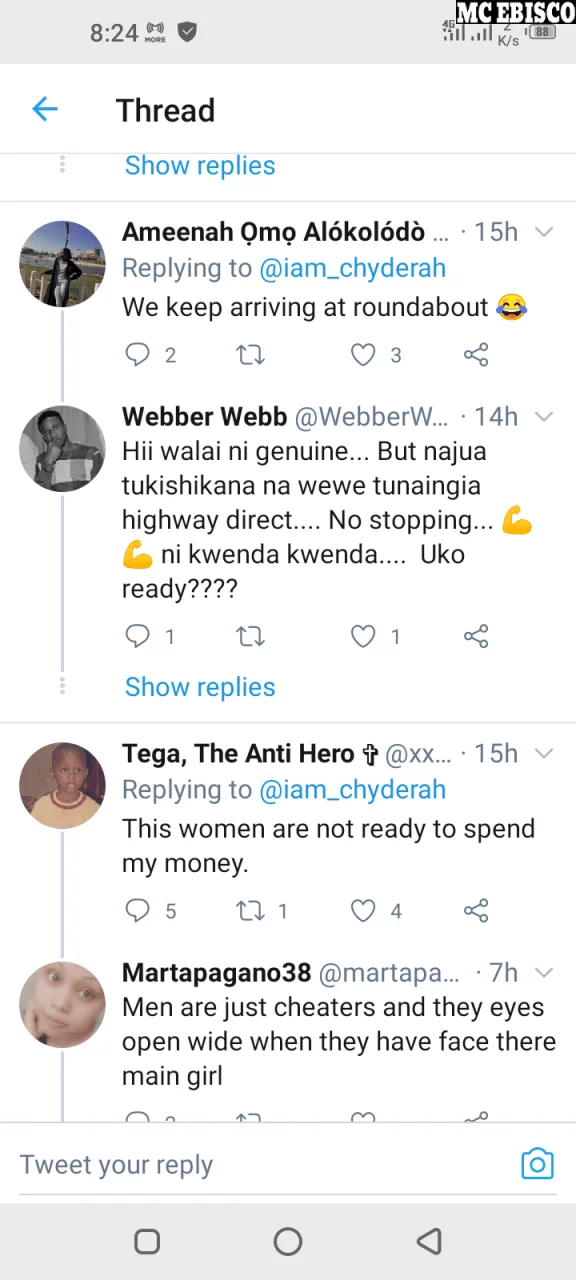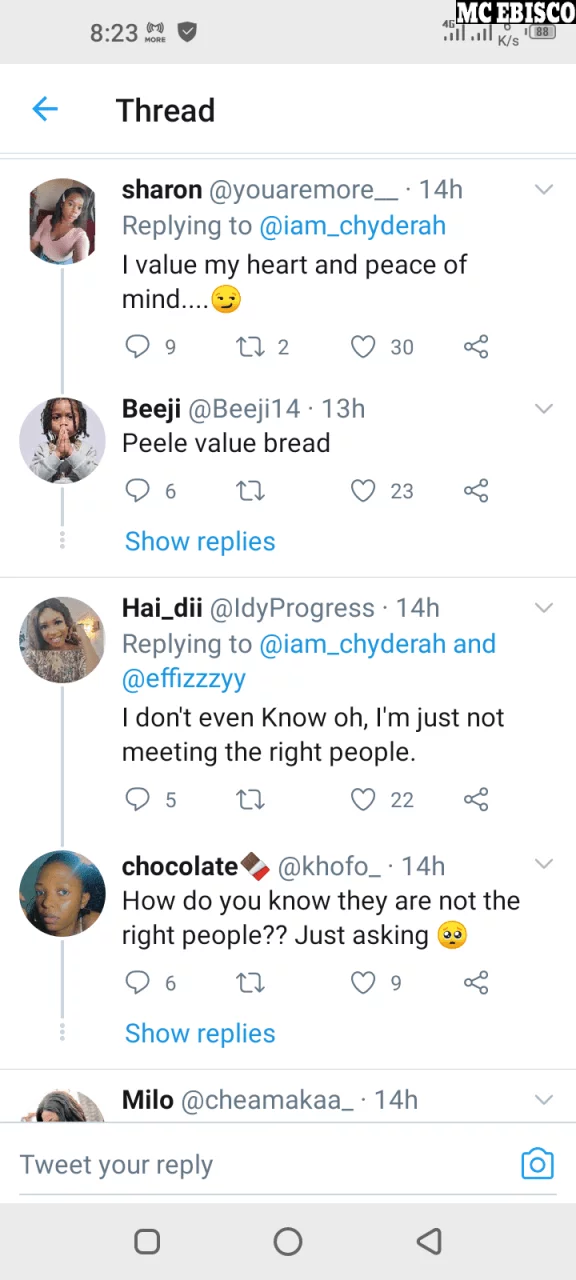 Related video