Bello Shagari has taken to his social media handle to reveal that someone accused him of sleeping with underage girls in clubs.
However, he claimed that after tweeting those remarks against him, the person's Twitter account was occasionally disabled. Despite the fact that the account was disabled, he stated that anyone who assists him in determining the genuine identity of the individual will receive 500,000 naira.
Some people enjoy using social media to spread false information about others; this did not begin today and does not appear to be stopping anytime soon.
Bello Shagari was enraged by the person's charges against him, and he stated that he wanted to learn the person's genuine identity. And everyone who assists him in doing so will always be rewarded.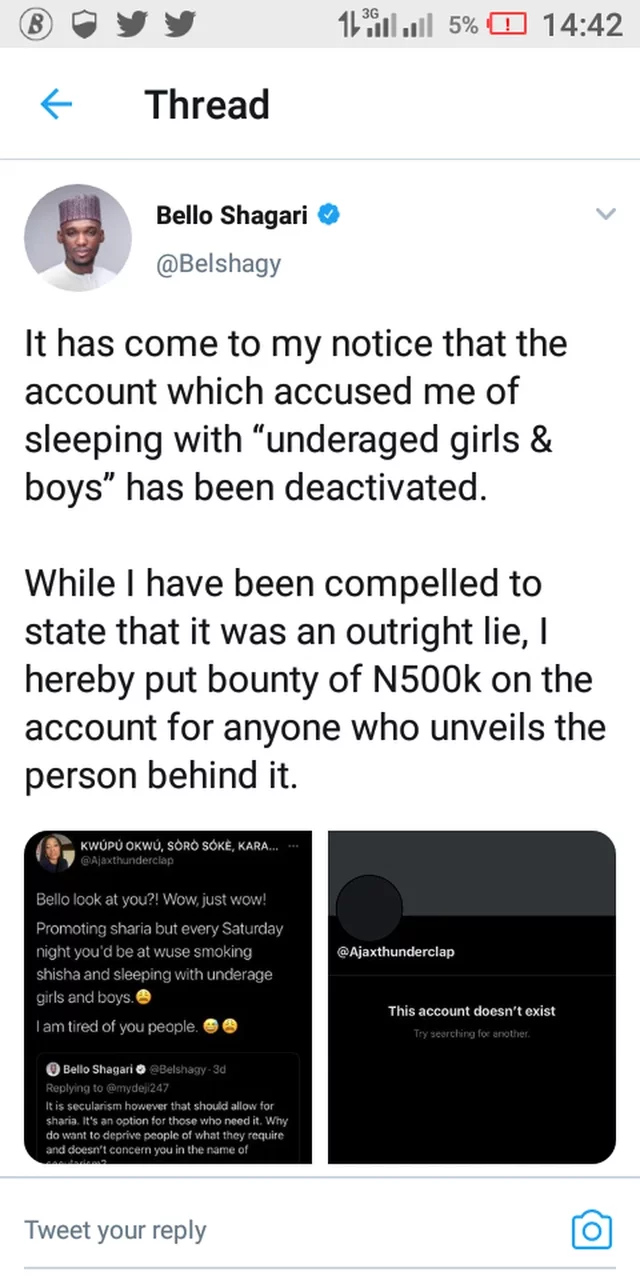 Some people said that this is one bad thing about social media, where people will come and type some bad words against their fellow human beings. And those kinds of people won't have the guts to such a thing in front of the person. All they know how to do is to abuse people on social media, which is very bad.
Many reactions went down in his post, someone even told him to increase the money to 1 million naira so that he can do it for him.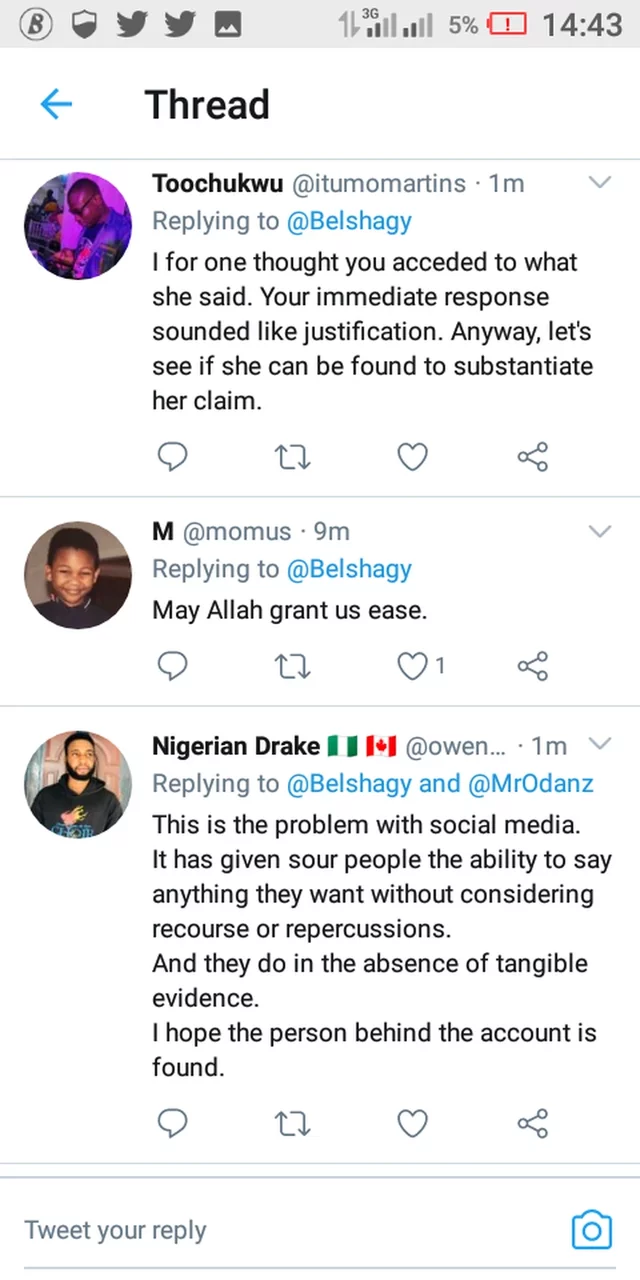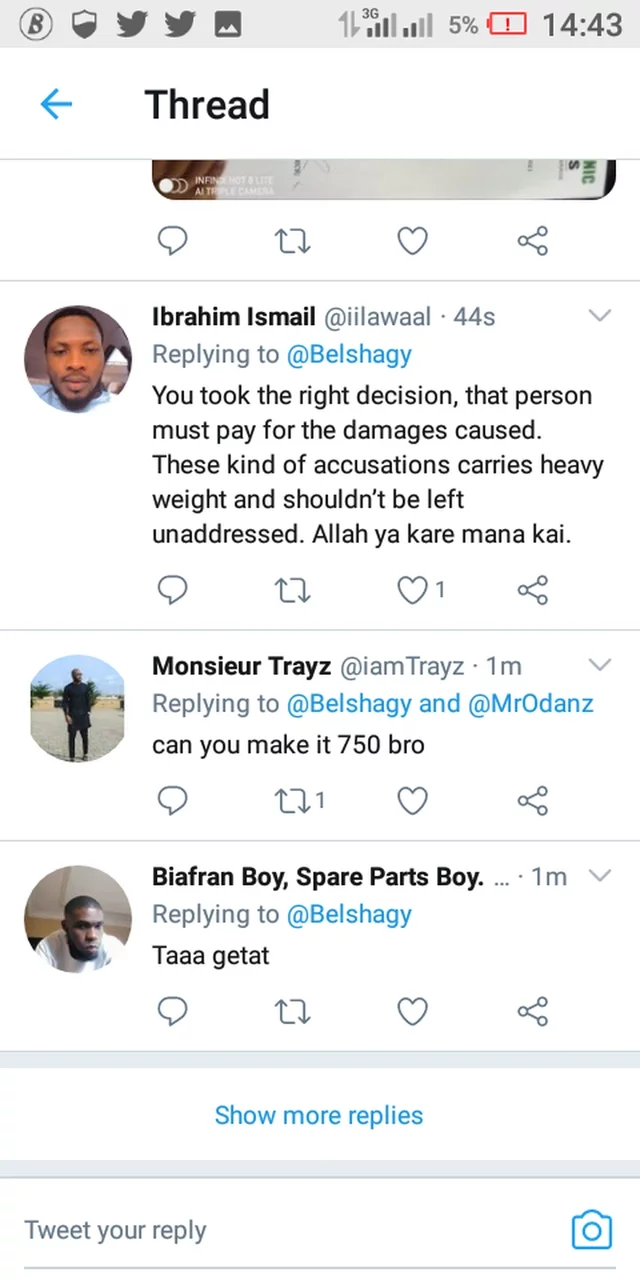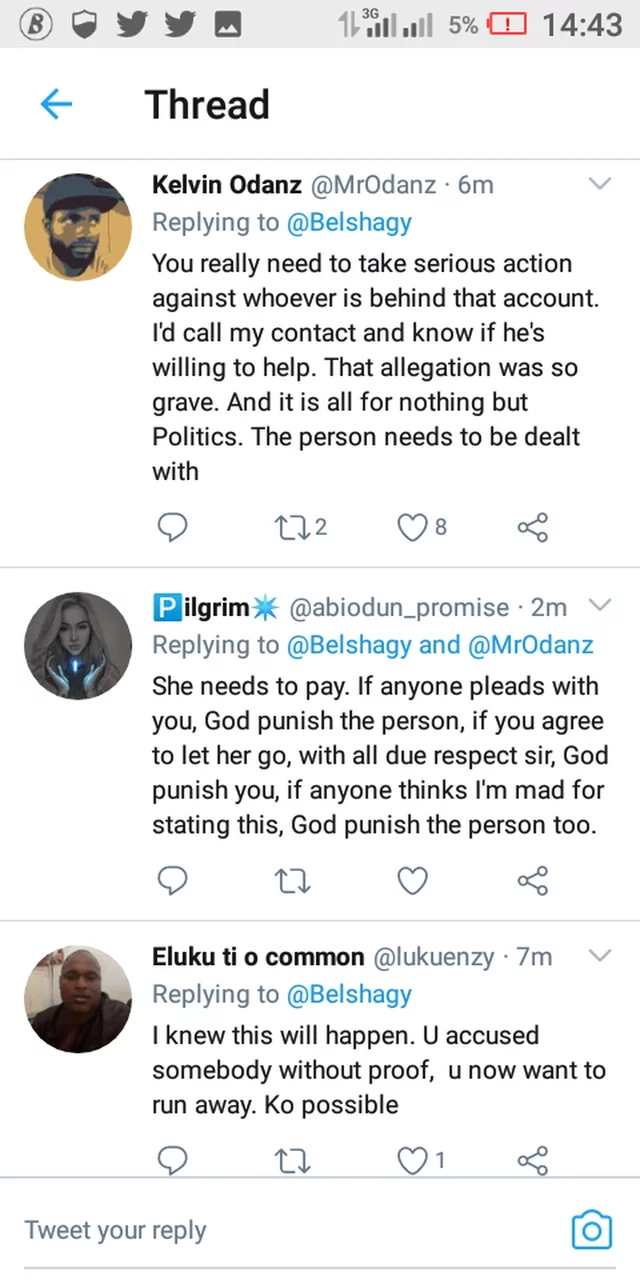 Related Video