The increase in the number of this beggar popularly referred to as "Almajiri" is alarming, the number doesn't seem to reduce, rather it's on the rise.
A lady on Twitter known as Happinesseric has shared a story of what some Almajiri boys told her and her friend after they ignored the boys.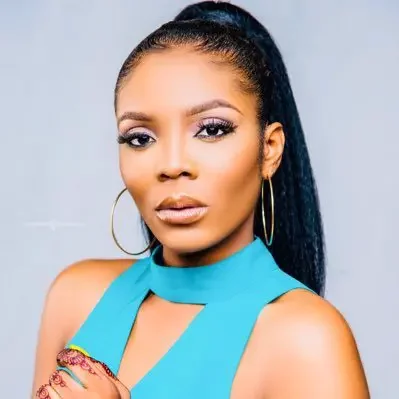 According to Happinesseric, they were harassed by the Almajiri boys at Coco cafe. She said the boys requested money from her and her friend, but they ignored them and as they were about to leave in their car, the boys hurled curses at them.
Read her tweet below.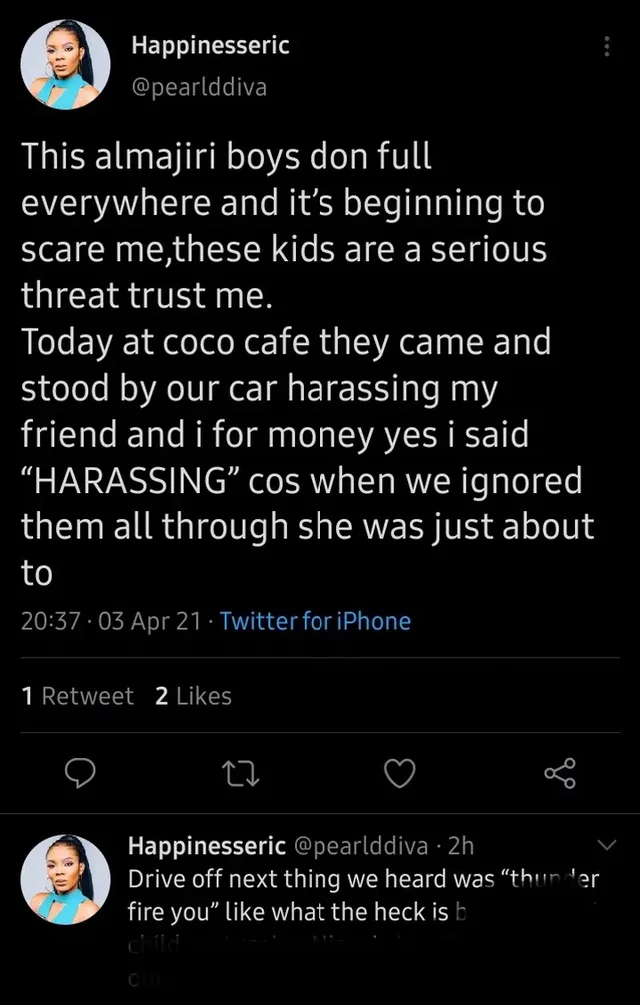 "This almajiri boy don full everywhere and it's beginning to scare me, these kids are a serious threat trust me. Today at coco cafe they came and stood by our car harassing my friend and me for money yes I said "HARASSING" cos, when we ignored them all through she was just about to drive off the next thing we heard, was "Thunder Fire You"
Related video