Home abuse is an issue in Nigeria, as in many parts of Africa. There is a strong cultural belief in Nigeria that hitting a woman to punish a wife is socially appropriate. Domestic violence is common in Nigeria and shows no signs of a decrease.
A Nigerian lady has to social media to demand justice, alleging that her boyfriend wants to destroy her.
The lady identified as Mimi Parkson, according to a story posted on her Twitter account, revealed that after an altercation between her and her boyfriend, now he wants to kill her.
She alleged that the guy beat her in front of her friends and forced her to remove her clothes. She went on to accuse him of breaking a bottle on her stomach that caused her to be injured to some extent.
Check out the following post: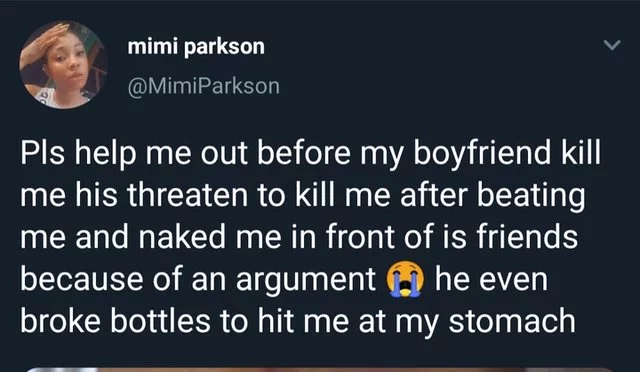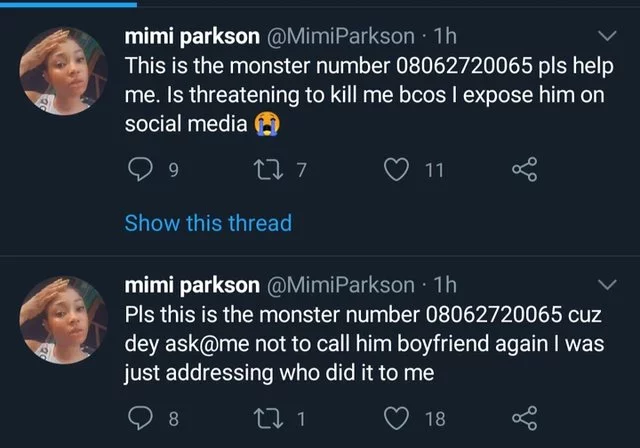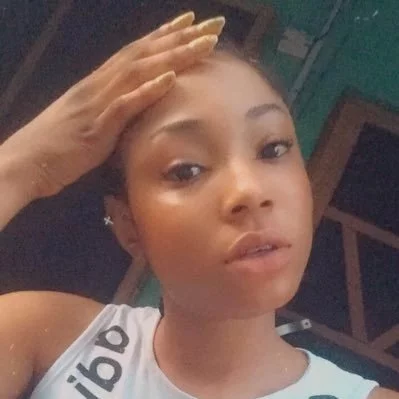 Related video