A lady whose name is Lavida Muna has taken to a Facebook group to reveal that it is wrong for a woman to cook for her husband during her period.
According to her, she wrote;
"Tradition forbids a woman to cook and serve her husband food during her menstrual period. A woman who does this defiles the land. Custom demands that such a woman should be send back home to her parent."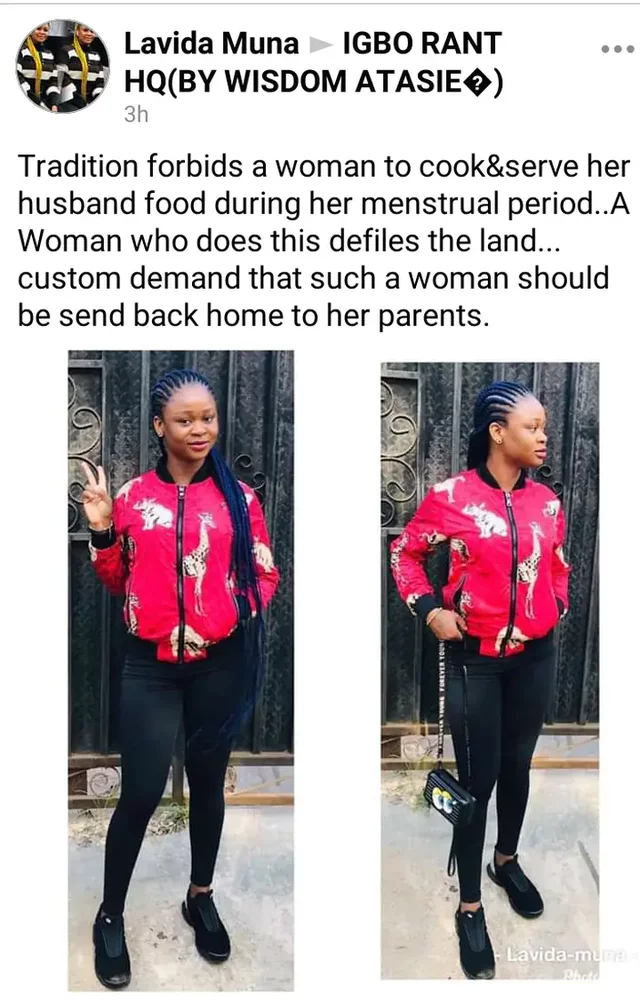 However, she didn't specify from which custom or tradition she got what she said from and this has gotten mixed reactions from Facebook users. Most of the people who reacted disagree with her and demand where she got it from.
Below are screenshots of some reactions.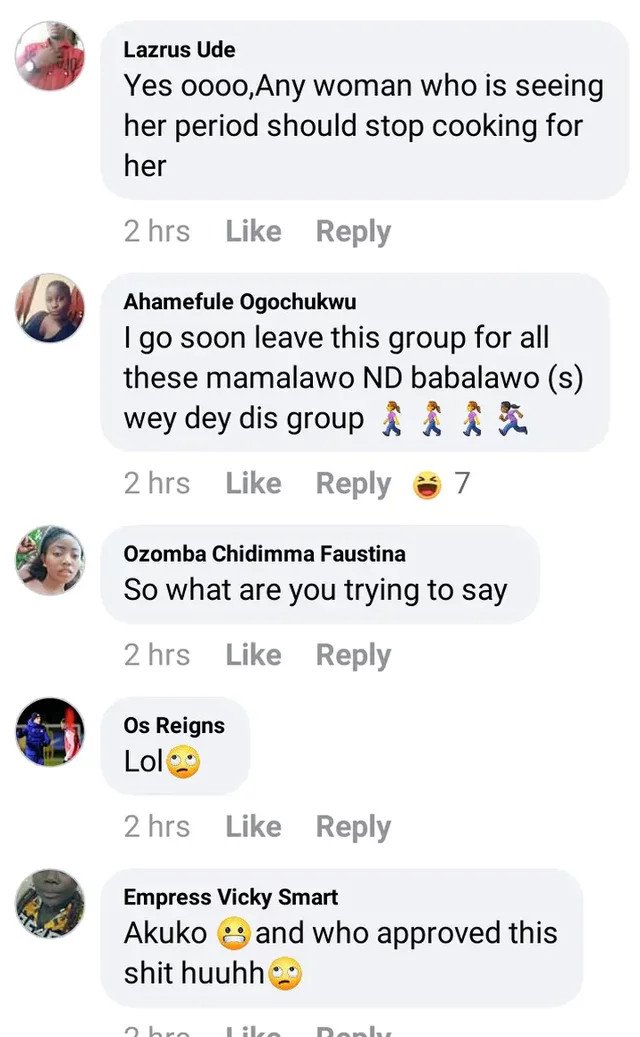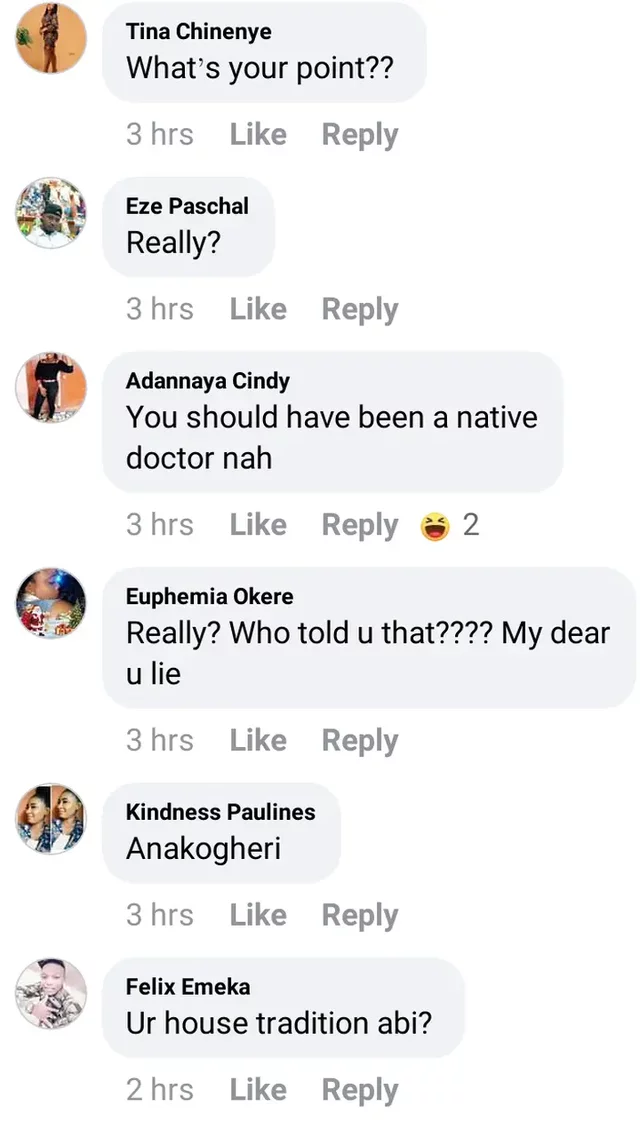 Related video