A woman identified as Chioma has broken up with her man in one of the most painful ways ever, as seen in a WhatsApp chat that surfaced online.
She chatted up with her boyfriend saying that she feels their relationship is wrong because he's too kind to her and her family.
According to Chioma, he got her brother a job and has been paying her mother's hospital bills among other pressing financial issues, but she's been living a lie because she never for once loved him throughout their 2-year relationship.
She then broke the news to him that they can no longer continue the relationship because she's being unfair to him by taking advantage of his kindness even though her heart belongs to another man.
Shocked and in disbelief, the 33-year-old man who said he's seriously searching for a wife asked questions about why she did all that, but she couldn't provide cogent answers.
Although he was hurt by the disclosure, the young man still accepted it in good faith and urged her not to do such to any other person.
Read their chat below: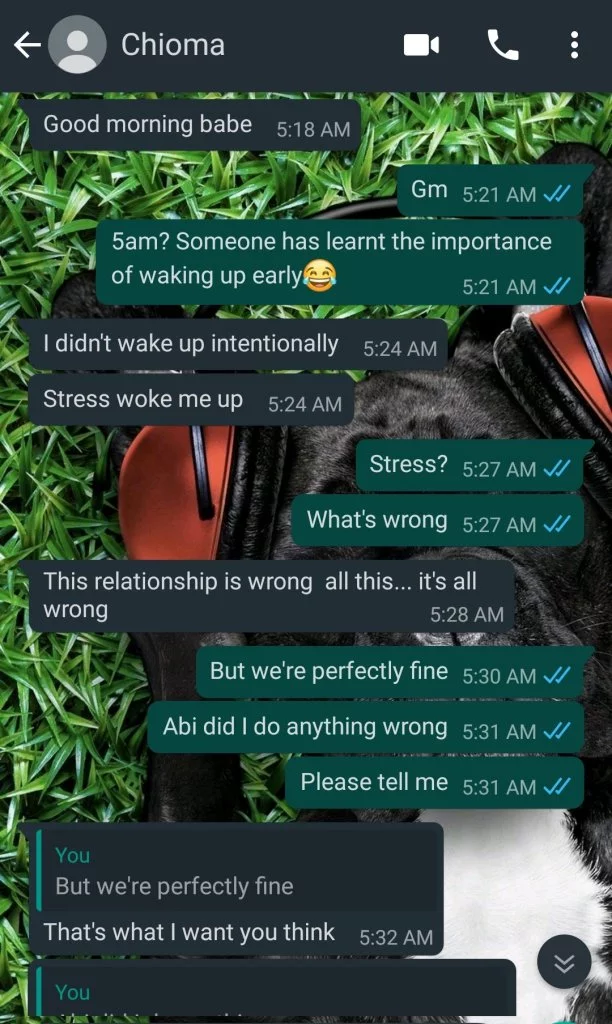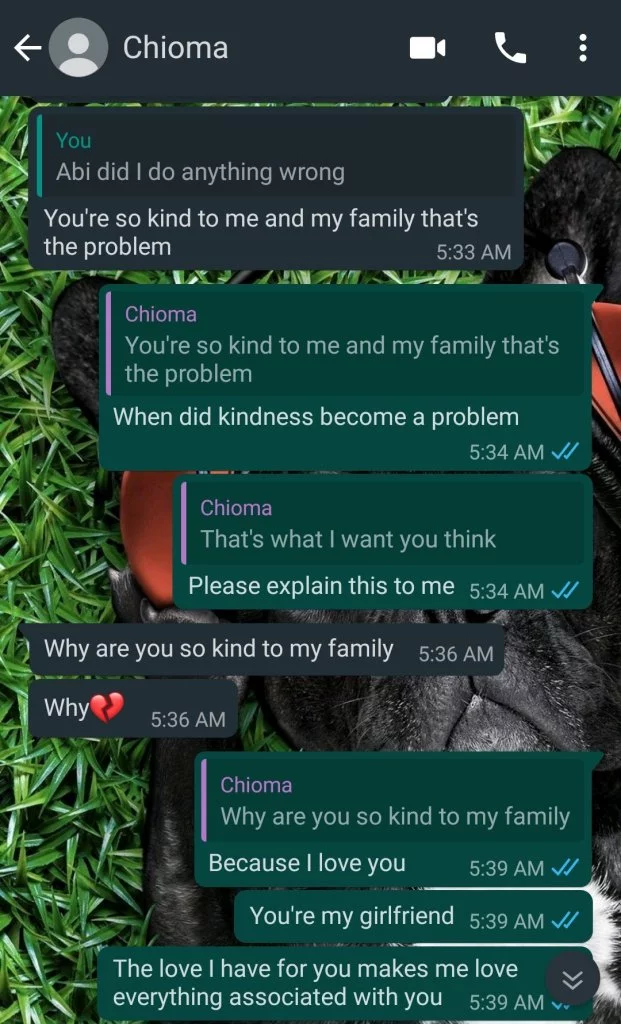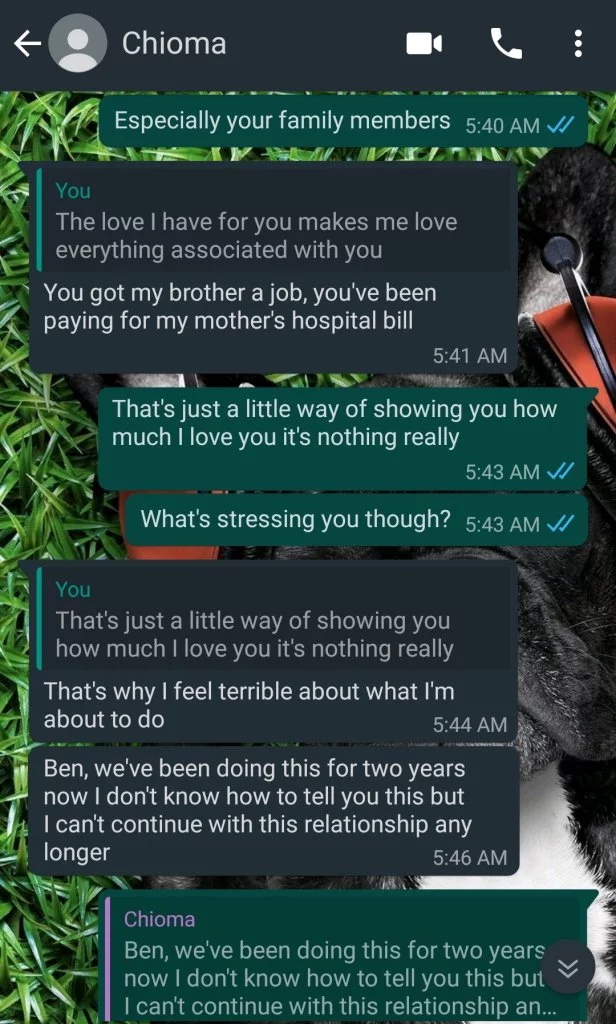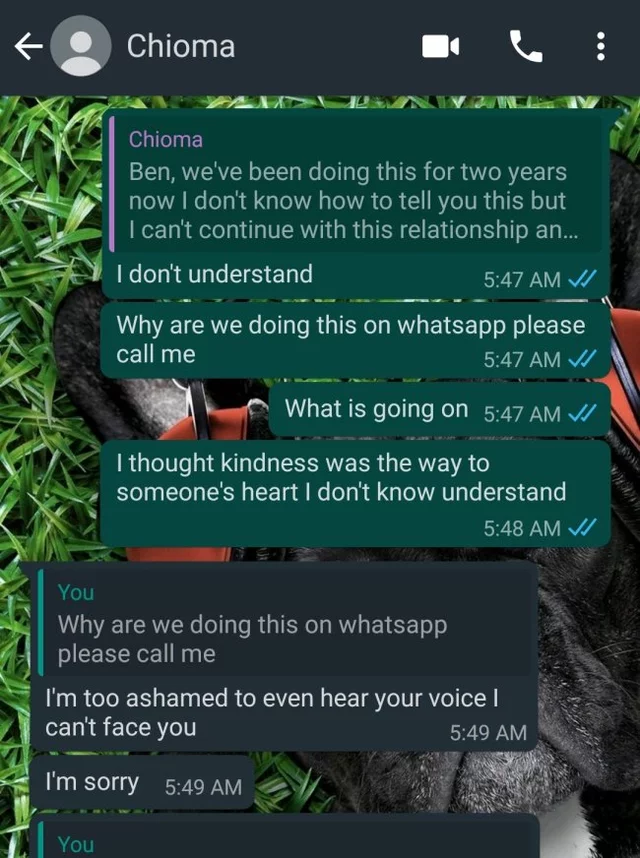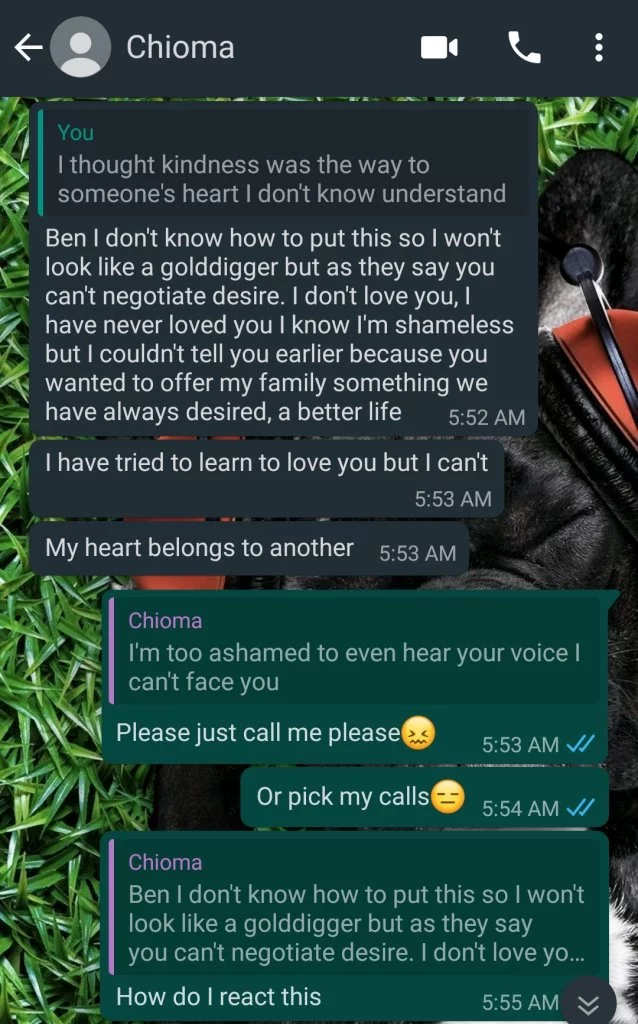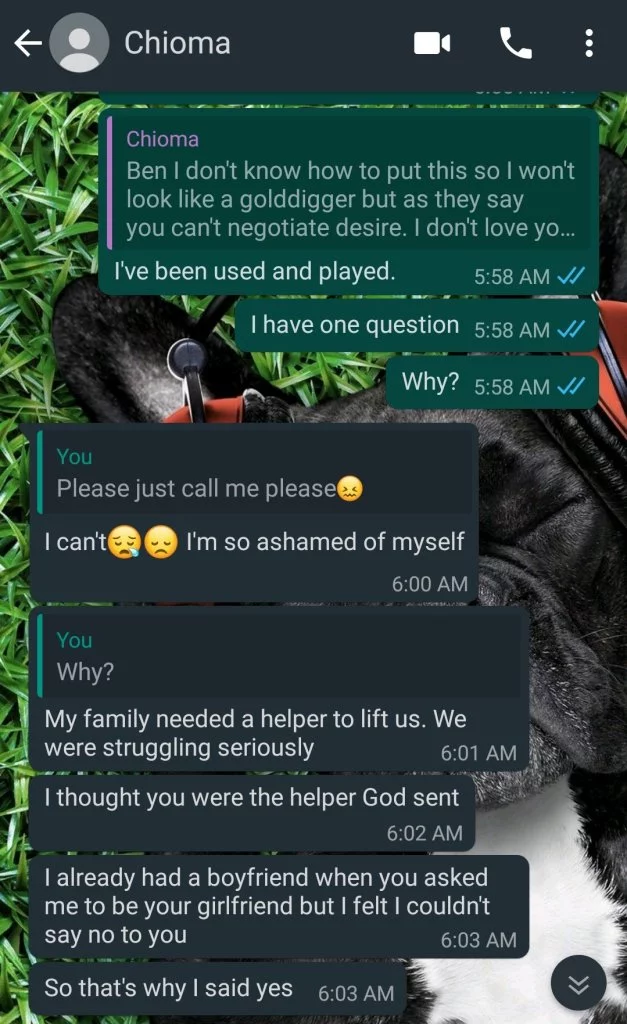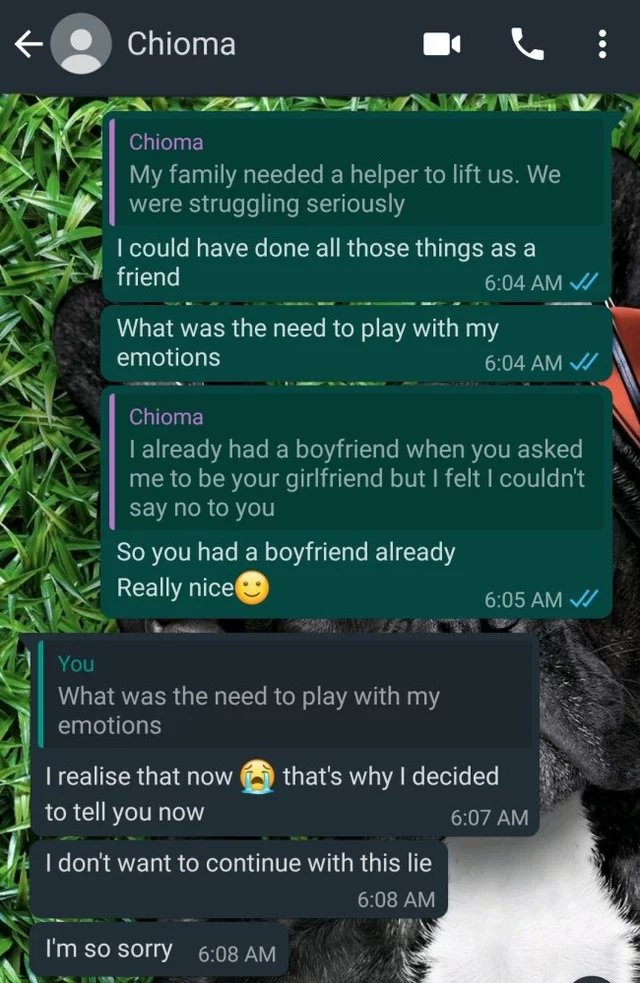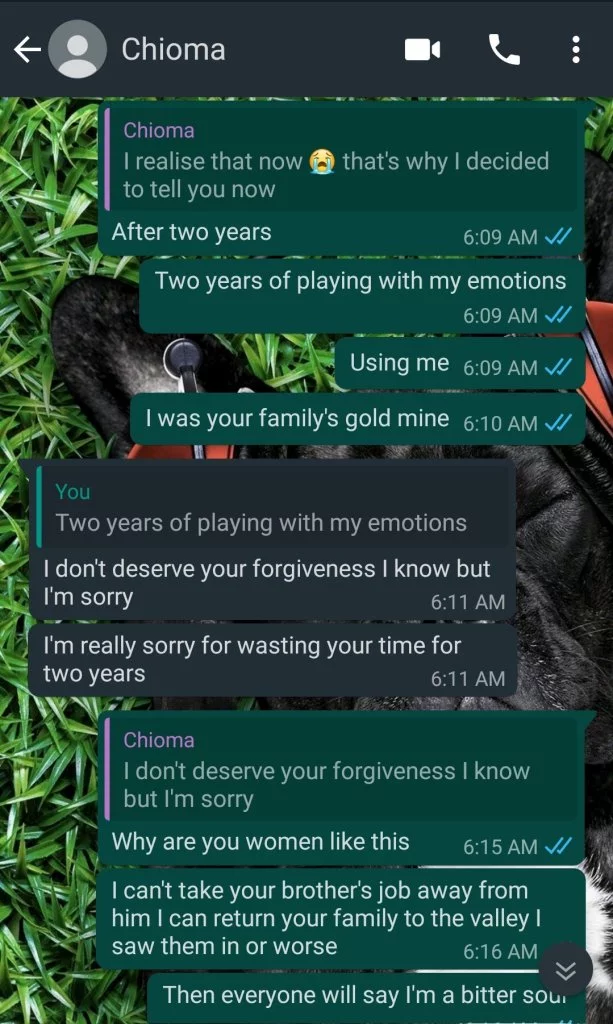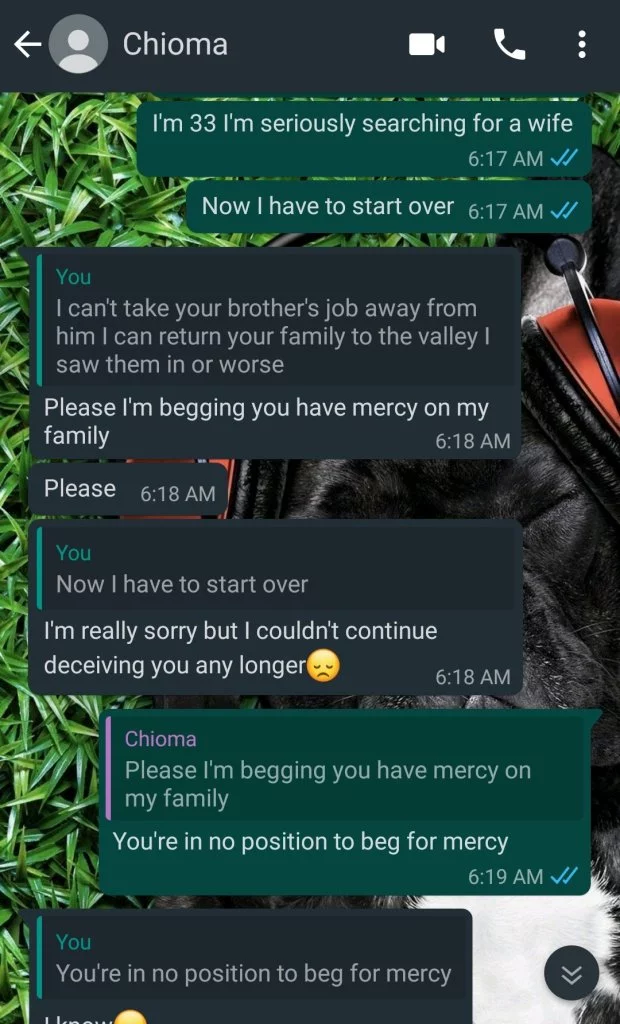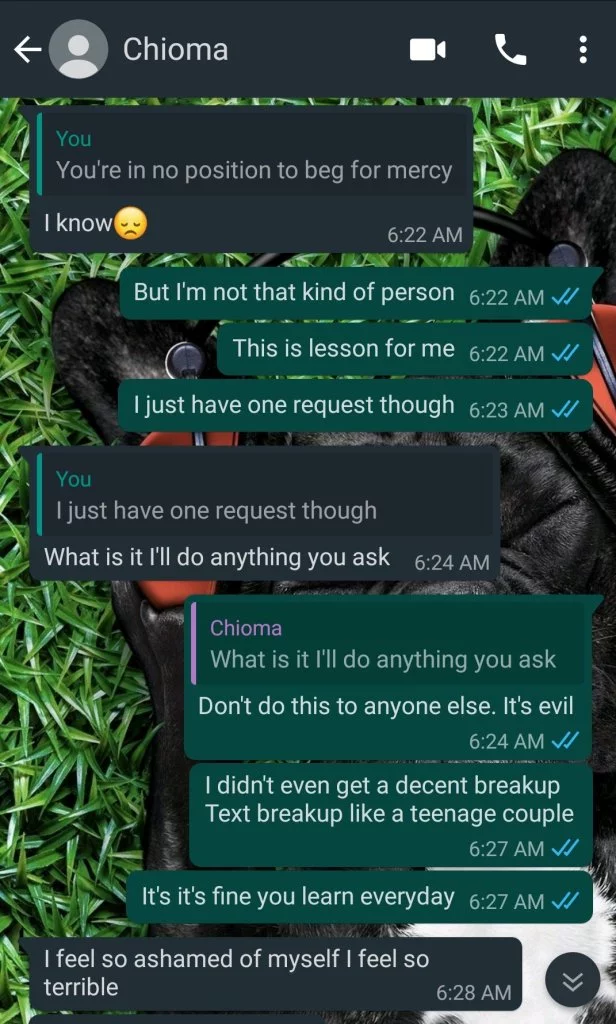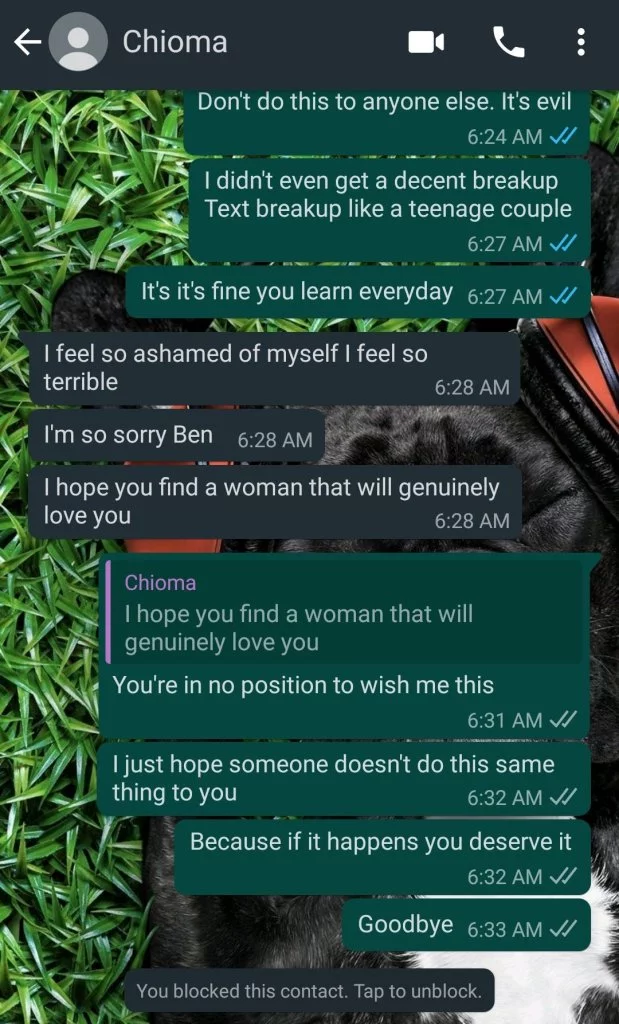 Related Video