Most times our destiny helpers are just around us and it takes the Grace of God to meet them in life. There is no doubt that 2021 will be a glorious year for everyone and this is evident in the life of this man who God turned his story around in less than a day. There is indeed nothing God cannot do and his ways are not ours.
An aged man who is likely to be in his 60s has all the reason in this world to be happy and smile and there is no doubt that he will never forget what happened to him when he met the Igbo Businessman and Philanthropist, Marksman Chinedu Ijiomah.
According to Marksman, this papa came to his office to work with other young men while he was renovating his office. When he was done with the job, this Igbo man called him and papa thought maybe he wants to give him #2,000 for the work he did.
He asked him what can #100,000 do for him and this old man said that his daughter needs a sewing machine to perfect the work she learned. He then asked his team to sow a seed into his life and they did contribute; afterward, Mr. Marksman gave this man #300,000 to get his daughter a machine and also open a business for himself so that he can stop doing hard work since he is getting old.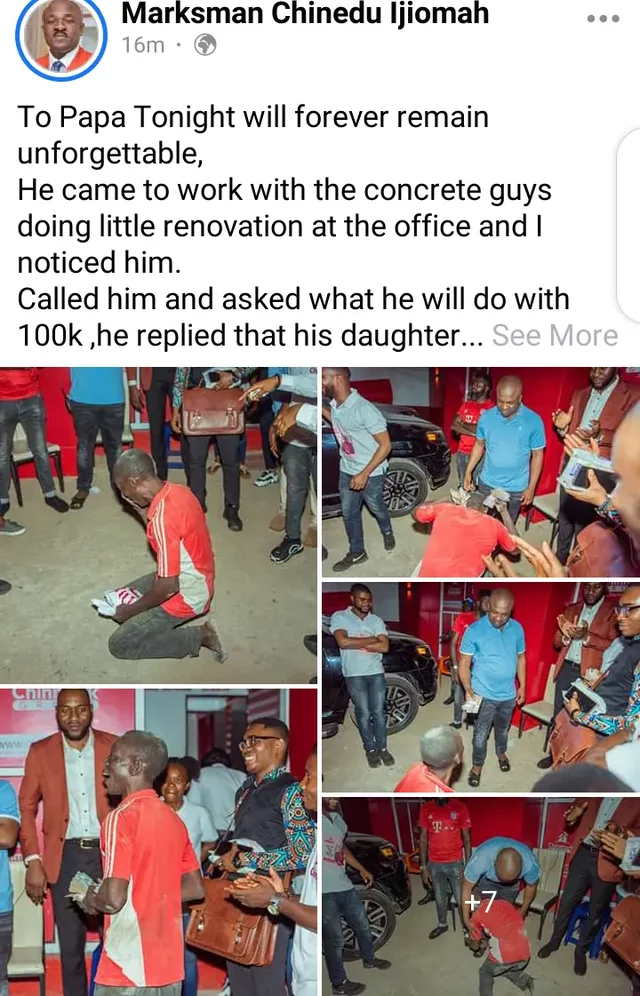 Mr. Marksman revealed that this man who thought he would get just #2,000 went home with #420,000 within a day. This is how God blesses a man and when HE chooses to bless, he breaks protocols. Just look at how this man's life changed today, it can only be God.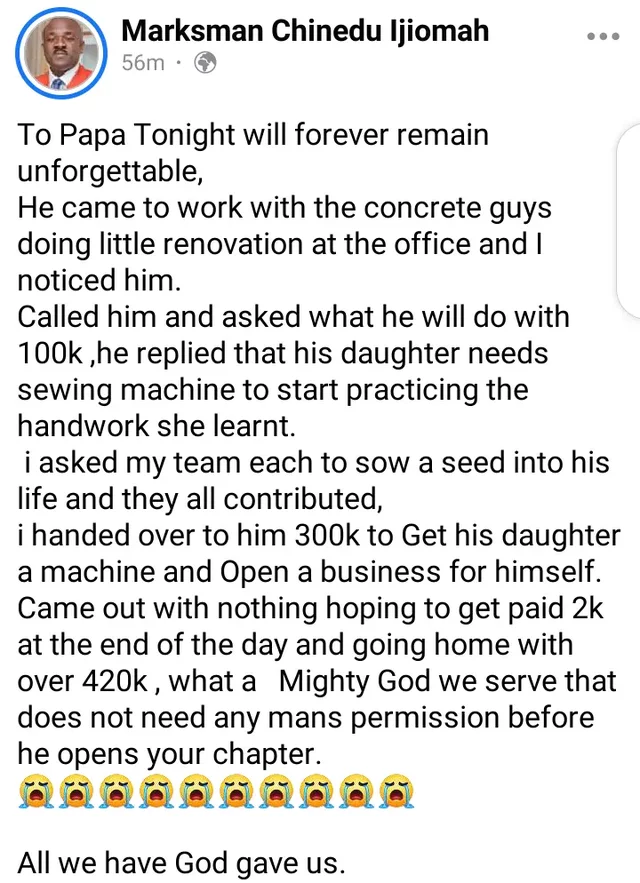 Photo of Mr Marksman presenting him #420,000.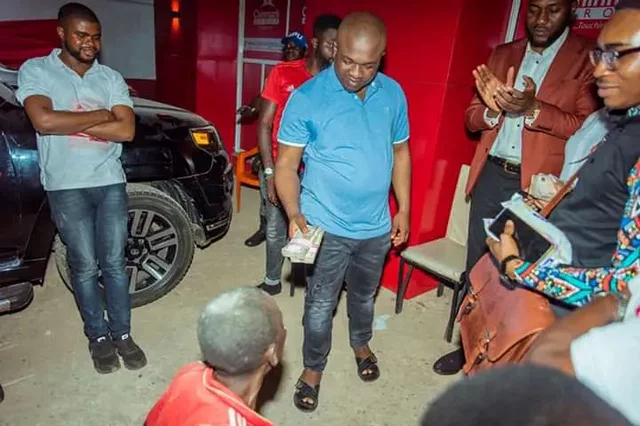 The man who was excited when down on his knees and bow his head down as a way to show appreciation, but Mr Marksman told him to stand up.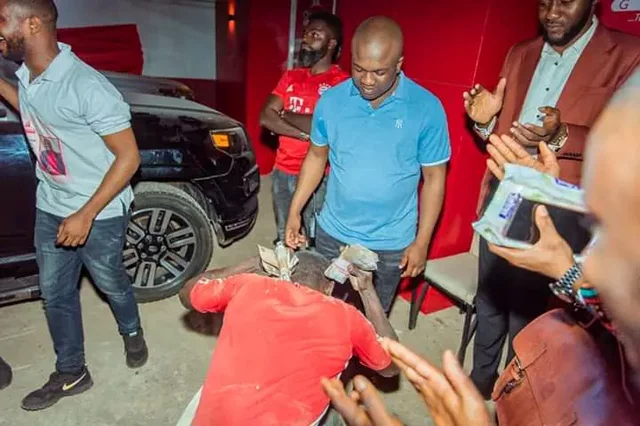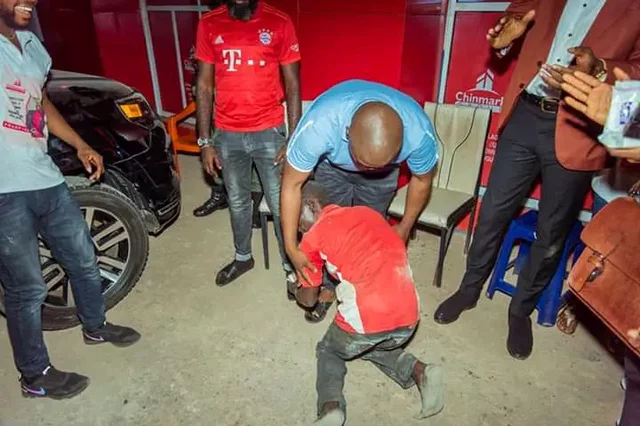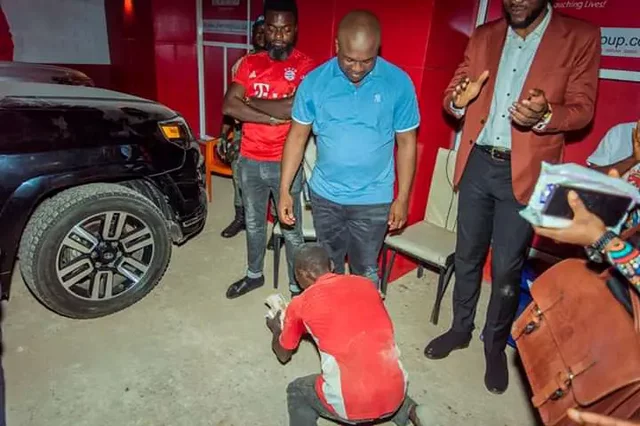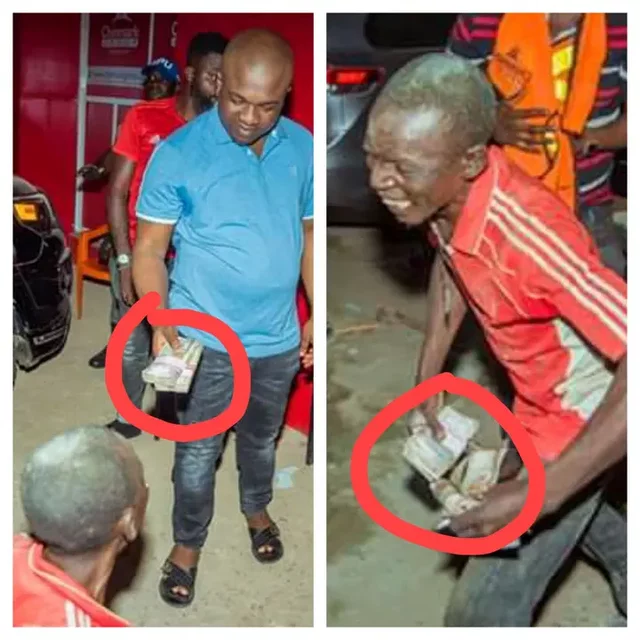 The same man who came to work for #2,000 is now smiling home with #420,000. You can see the overwhelming joy on his face.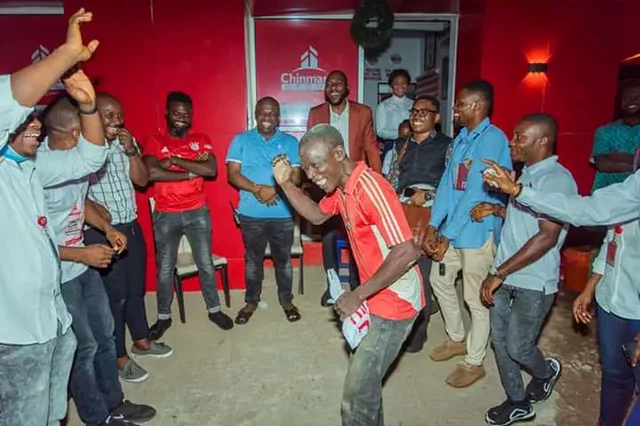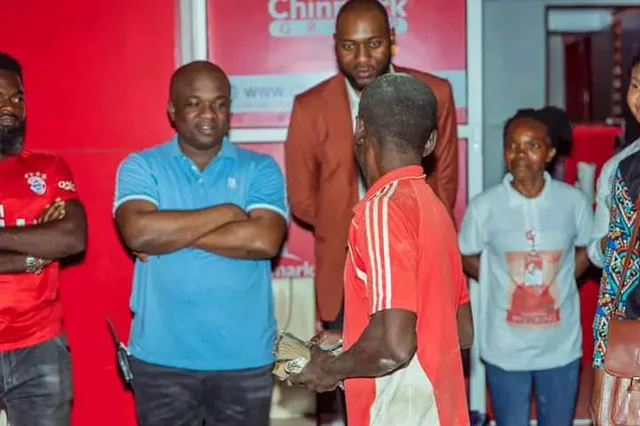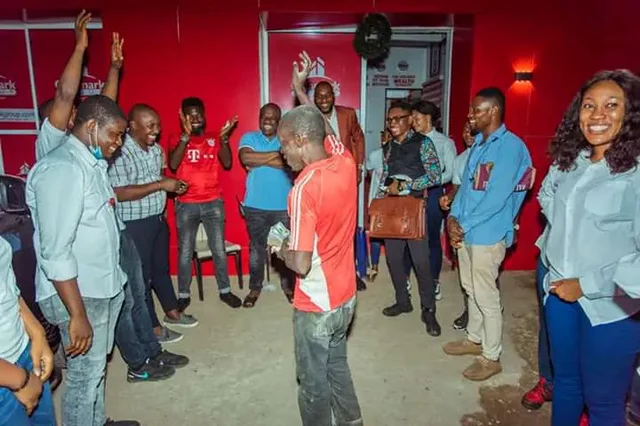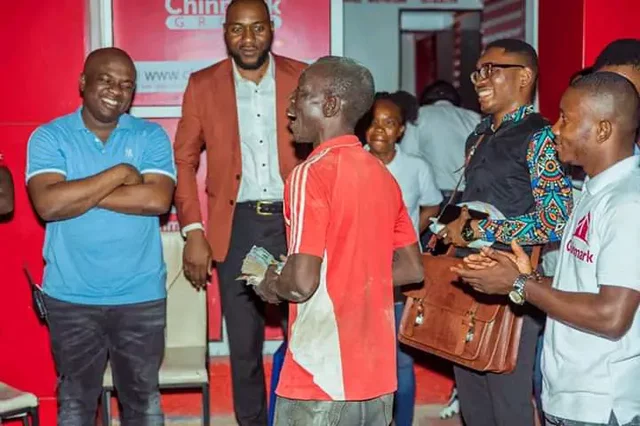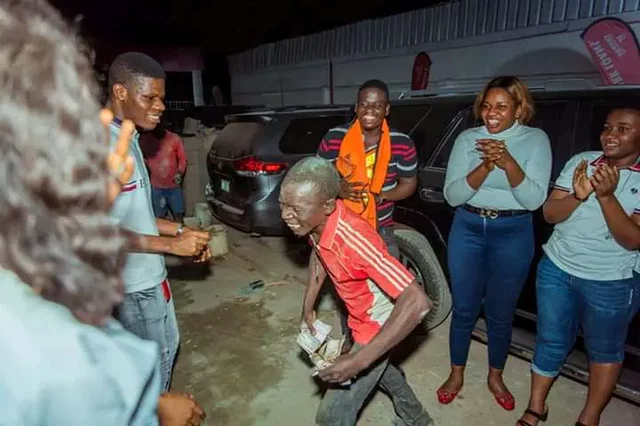 Some Nigerians have reacted to this man's kind heart of love as they prayed that God will provide for him.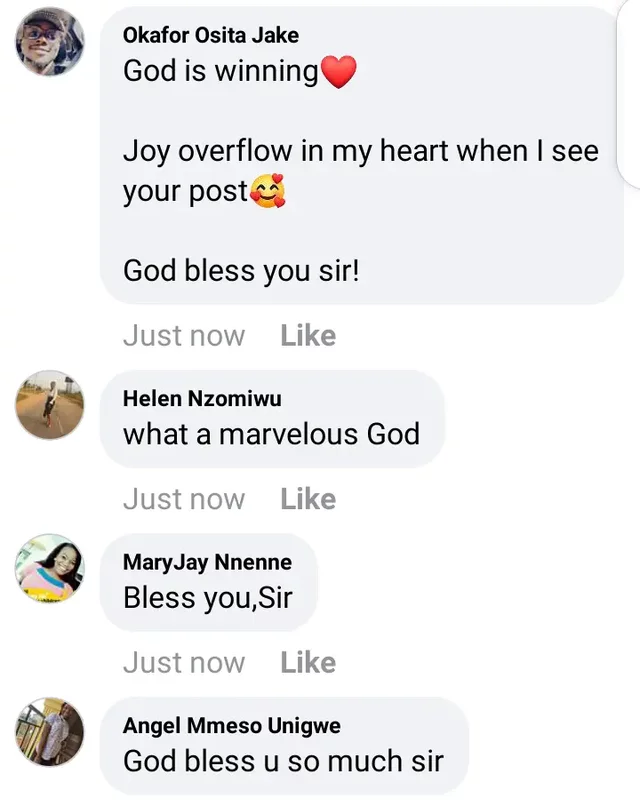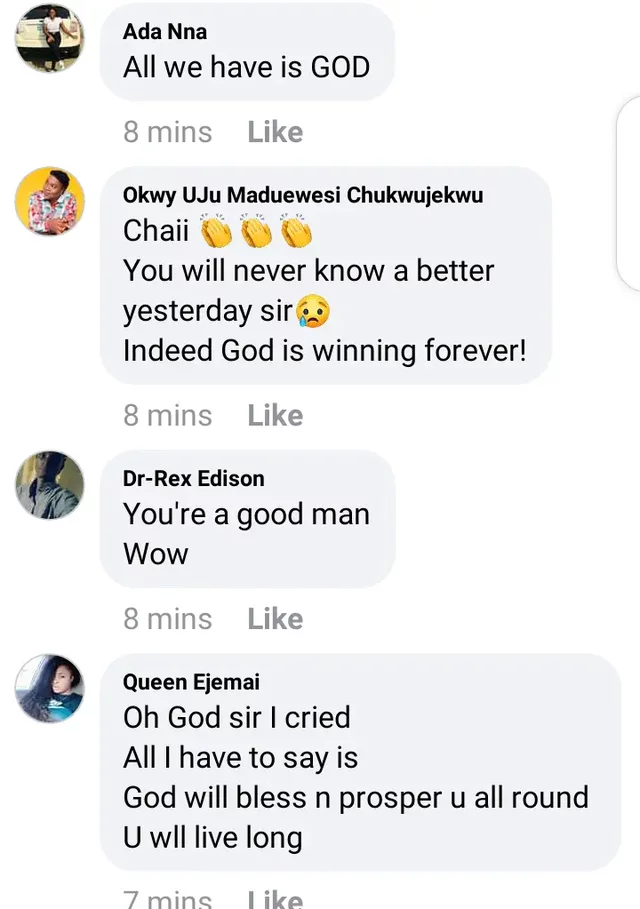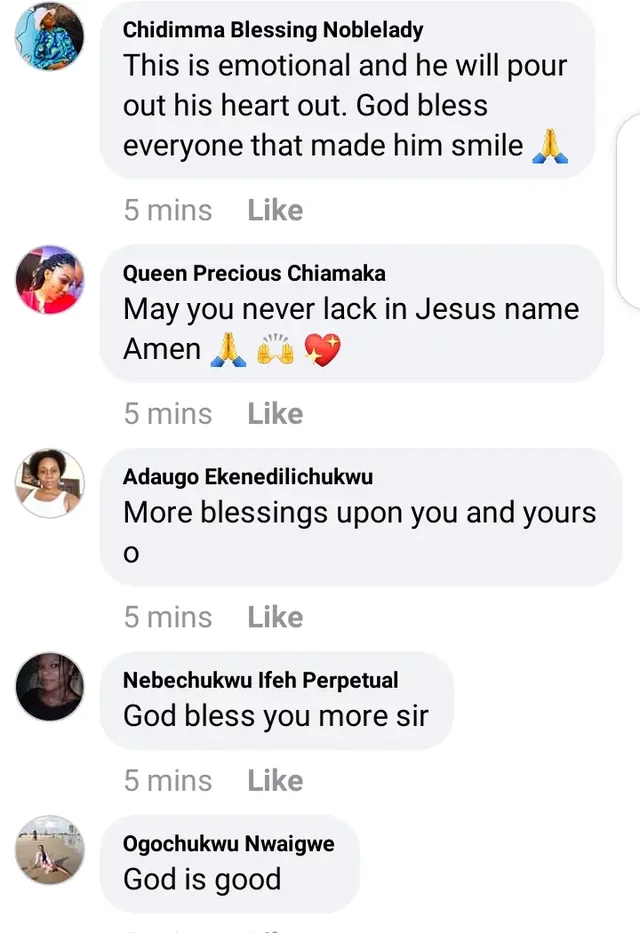 Related video