It was recalled that Tunde Thomas died as a result of the alleged scandal between his wife and her boss. The news of the scandal has been going viral on social media for some time now, and Nigerians are not happy about it.
However, a friend of the late Tunde Thomas has released some statements on his official Twitter account handle to recount his last moment with the deceased.
According to the friend of late Tunde Thomas, identified as Bolanle Cole, he said Tunde Thomas had shed tears many times as a result of depression and heart attack he had suffering from leveled from the incident.
However, Bolanle Cole said Nigerians should demand immediate action from the bank to dismiss Mr. Adam Nuhu, the manager director of FCMB over the alleged scandal, and if no action is taken, Nigerians should embark on a protest by closing their accounts with the bank.
In his statements, he said: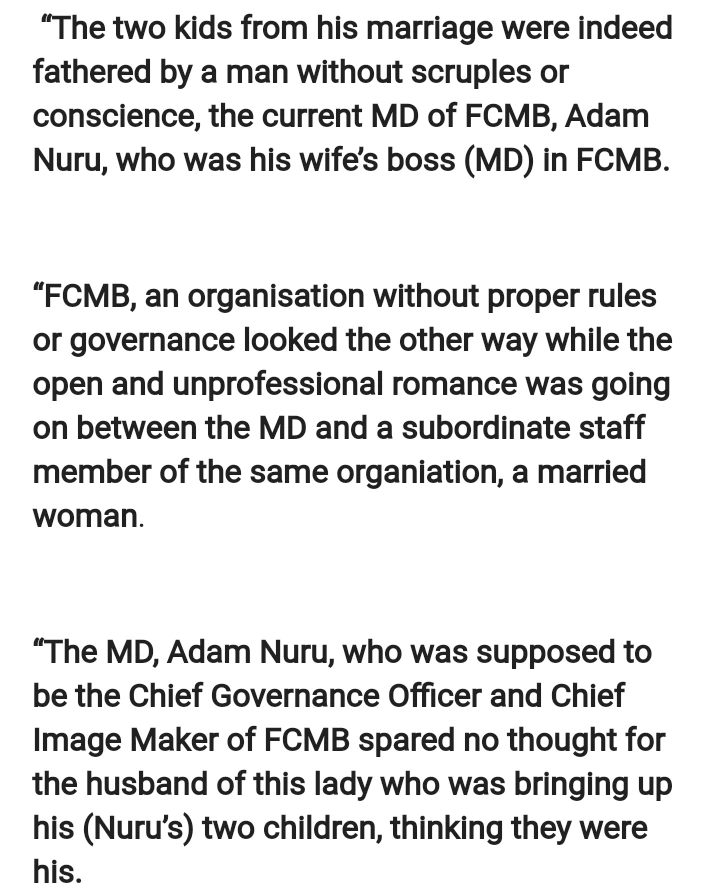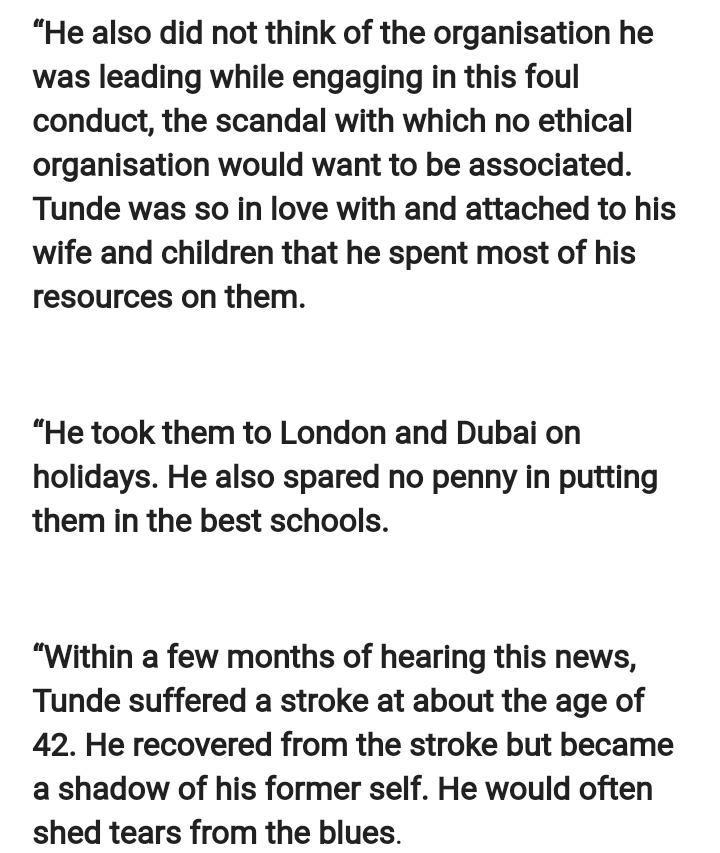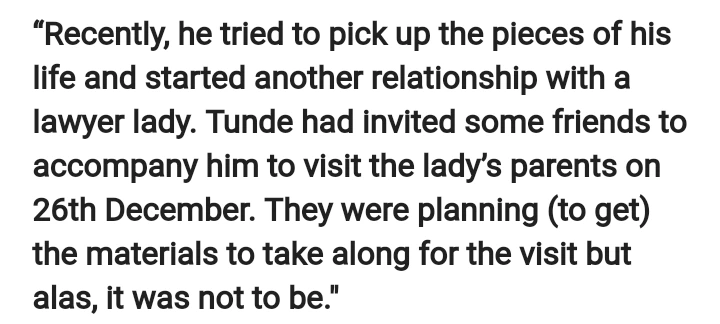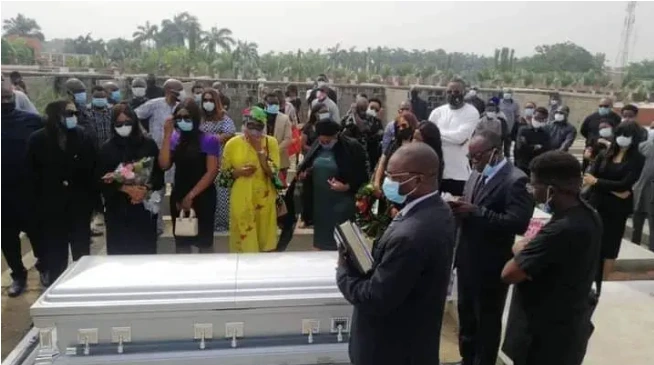 Furthermore, Bolanle Cole also added that Mr. Thomas had died before his family and friends decided to forward the shameful conduct to the concerned bank so that justice can prevail.
In his statements, he said: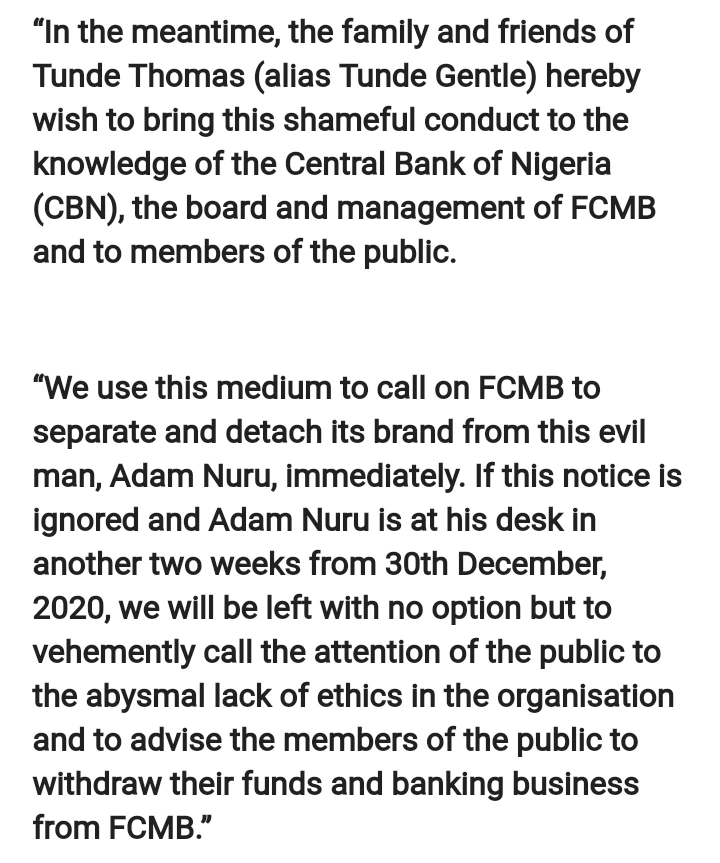 After it was shared on social media by Sahara reporter, lot of people began to react. Check out what they are all saying below: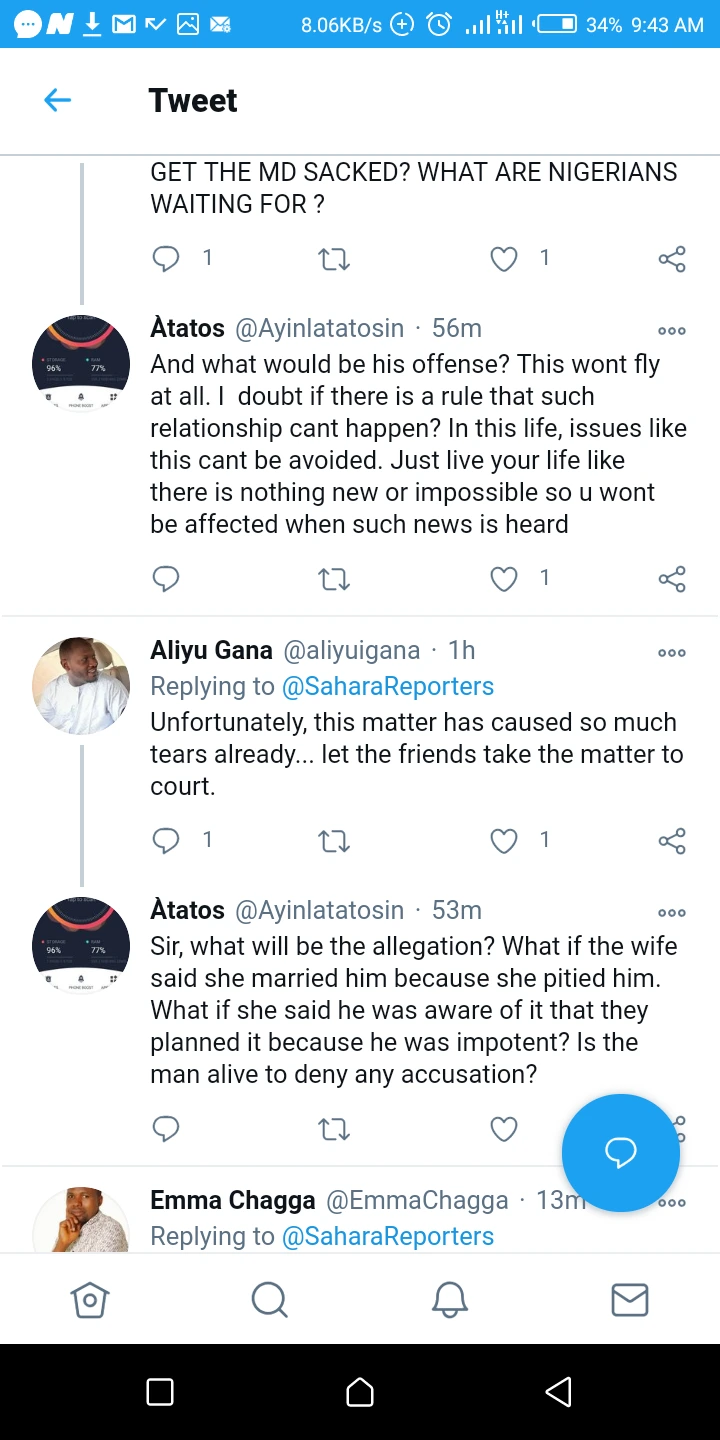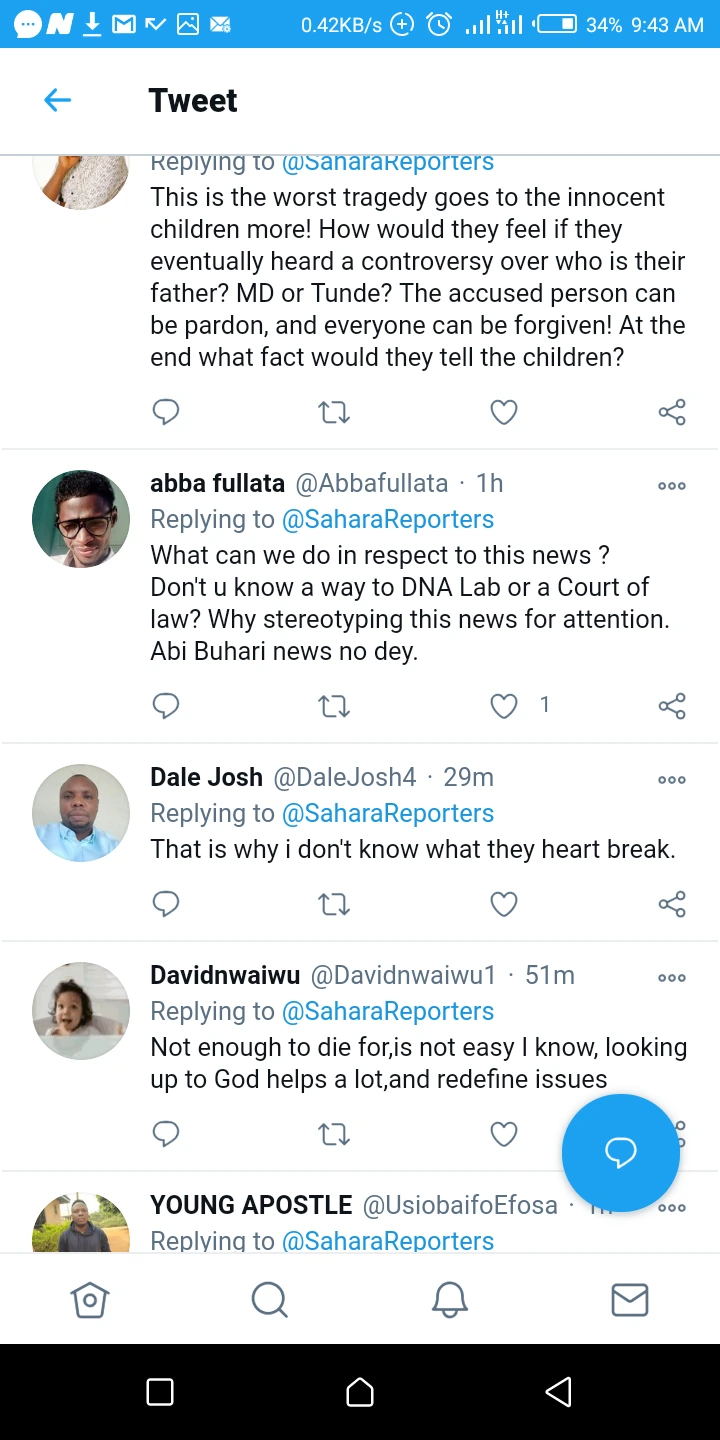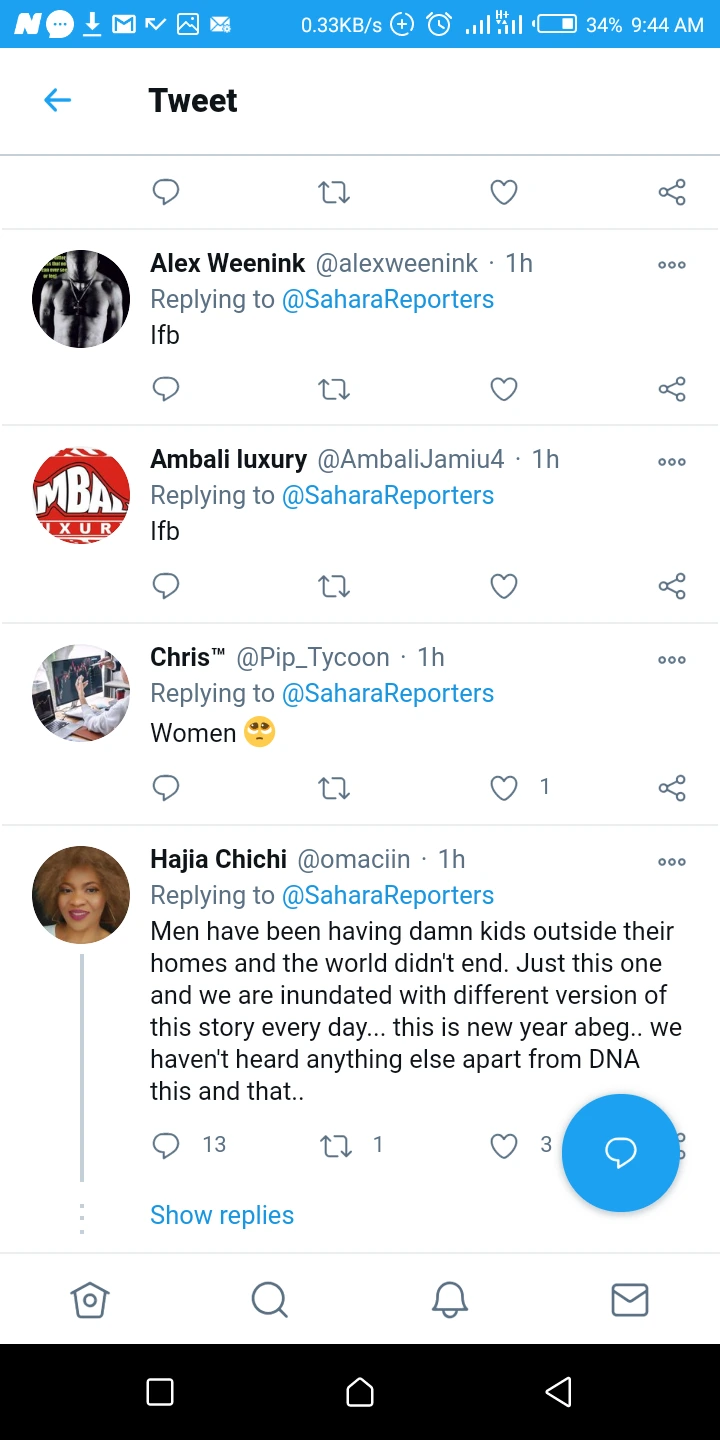 Related Video